1-serene-place
1 Serene Place
https://www.visitfloridabeaches.com/rentals/properties/1-serene-place/
1 Serene Place - Cape San Blas Florida Vacation Rental
Preferred Payment Discount: $45

Standard Turnover Day: Saturday
&nbsp
&nbsp
&nbsp
Looking for a great deal on the beach for great accommodations? Then you've found it with 1 Serene Place (formally Pelican Point). This charming beach home is the perfect size for a smaller family and sits directly on the beach. There has been a lot of recent work put in by the owners to make this a relaxing, beach vacation home. With new furniture, new decor and added color throughout the house it's just what you imagine when envisioning your next getaway. To top it all off, you can't beat the views! All on one level, it makes for the perfect getaway to be together!

The home has a large living area with sleeper sofa, TV and DVD; with a large sit down bar dividing the dining area from the well equipped all stainless steel kitchen. The home has one master bedroom facing the gulf with a private bath and a king bed and TV. The second bedroom also has a queen bed, TV, DVD and shares a bathroom with the living area. The front of the home facing the gulf has enormous decks for sunning, lounging, or just taking in the view.
Complimentary Deep Sea Fishing

Complimentary Horseback Rides

Satellite/Cable Television
Thank you for entering your review. The review will become available to the system shortly.
16
16
Overall Rating:
4.6875
4.6875
August 24-29 2019 stay
Rating:
1
4
5
Review Date: 08/29/2019
Great location and views. We had a really good time and pristine properties was great! The house is definitely still in need of some fixes from hurricane Michael. The deck needs replaced, there is still a lot of debris and trash surrounding the property, and there is just a lot that needs tightened up and fixed. We weren't able to use the key code to get in because it needs replaced. They sent someone with keys right away. We notified pristine properties of deck boards that were totally loose and bent up into the air- they sent a really nice maintenance guy out right away and he did a lot to make the deck safer for our kid. The oven didn't work and they had an appliance guy out quickly to replace the element. The list of things that needed repaired was too long for me to worry about having them fix everything, I'm hoping someone is going to go over the house a little better for future renters. There is only one outlet in the kitchen and not many pots/pans. What is there needs replaced. The walkway to the beach is pretty much gone and it is a bit treacherous to get all your stuff out there. The bathrooms are nice and the views are amazing. Once all of the Michael damage is fixed this will be a great house for small groups. Overall we were pleased with our stay and will definitely book with pristine properties again.
August 18-25th 2018 Stay
Rating:
1
5
5
Review Date: 09/04/2018
Had a great week here. Weather was clouds/sun, surf rough some days. Bay is beautiful and calm. Found some good sea shells in water, and scallops in bay. Beach house in great location on beach. 2nd time staying here, hope to be back next year! The Pellegrins
August 2018 Stay
Rating:
1
5
5
Review Date: 09/03/2018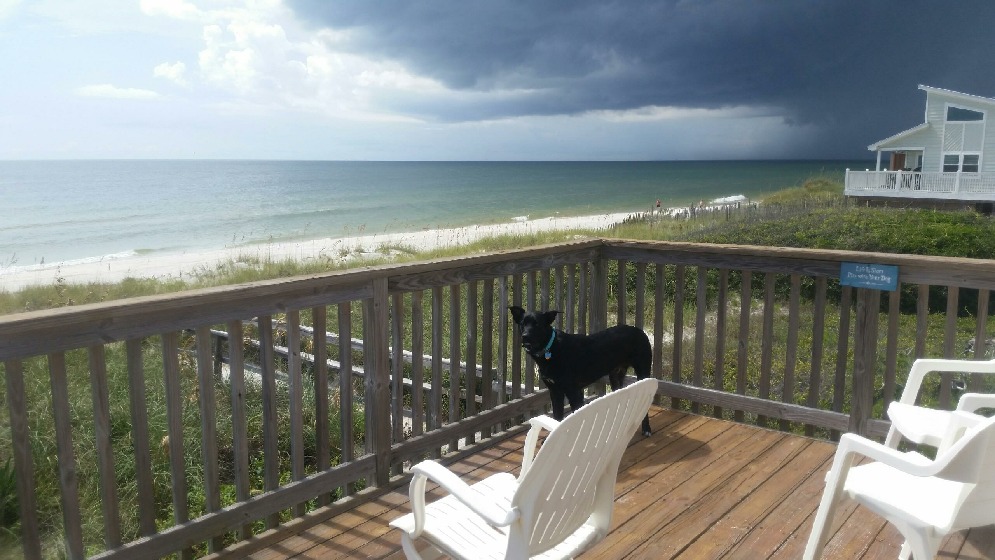 Great location and very cozy house. Great value. Excellent response time from Pristine Properties staff. 2nd or 3rd year in a row with a lot of bad weather. For this reason, I recommend booking earlier in the summer. Great finds: Dodaddy's seafood, Joe Mamas pizza, Sunset Coastal Grill. Both of our dogs refused to go in the water but they enjoyed running on the beach and on the deck.
July 2018 Stay
Rating:
1
5
5
Review Date: 08/18/2018
Great weather- great beach- great house - fantastic CSB beach vacation! #3 at 1 Serene Place - already booked for #4 in 2019! The Crawford Family- Arvada, CO
June 2018 Stay
Rating:
1
5
5
Review Date: 06/25/2018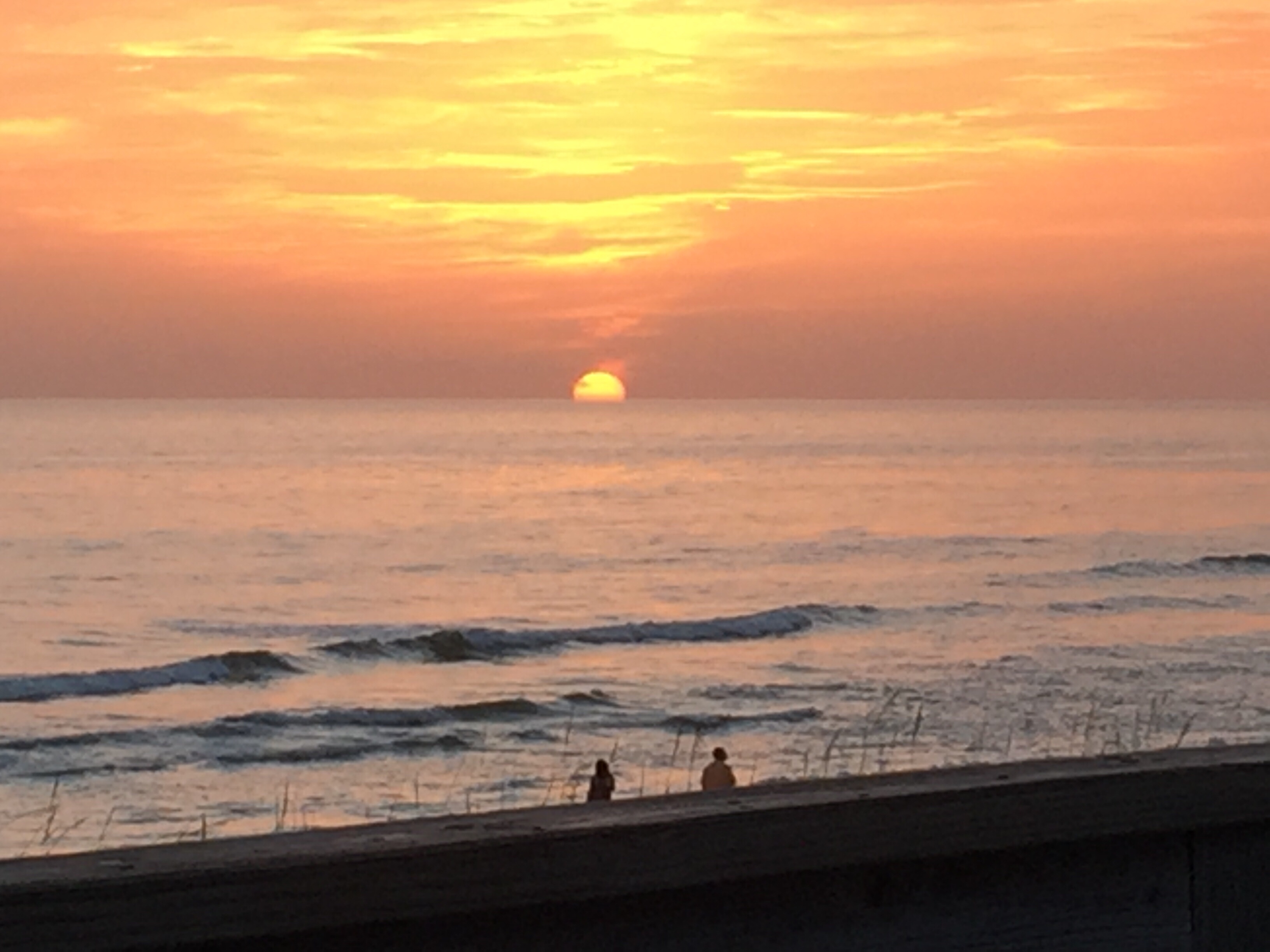 We enjoyed a terrific week of sunny weather at 1 Serene Place. The beach area was easy to access from the house. We loved everything about our stay.
April 2018 Stay
Rating:
1
5
5
Review Date: 04/23/2018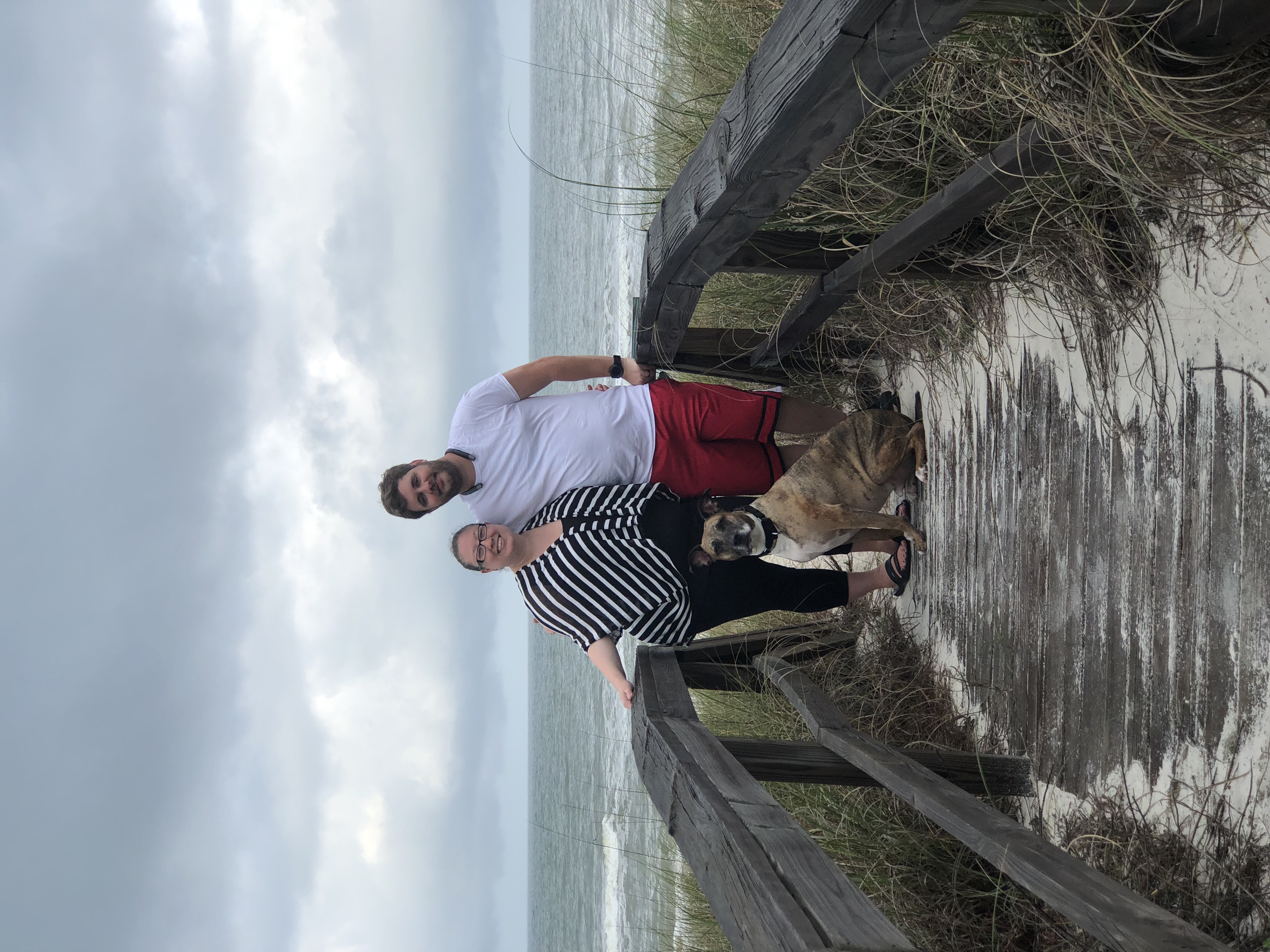 We had a great experience staying in this house for a long weekend. There were 4 of us and my dog. We were all very comfortable and enjoyed being so close to the beach. The house is adorable and so perfectly decorated. There were a few minor things that could be improved upon but overall, it was a great house. Seeing my dog frolic on the beach was well worth it. The main thing I appreciate about the property was no weight or breed restrictions on the dogs.
February 2018 Stay
Rating:
1
5
5
Review Date: 03/02/2018
Had a wonderful time and everything was perfect! Aside from a loose board on the front porch and a few nails sticking up in spots on the back porch, the place was great. Definitely plan on coming back again! Just an FYI, there was no checkout information provided in the house or on the app. You may want to post that at the house somewhere.
Ms
Rating:
1
4
5
Review Date: 11/05/2017
This was my second time at this house. Love the location, the fenced decks, the private walkway to beach and the floorplan. I had previously mentioned need to reading lamps aand they are still needed! One small lamp now in living area but not big or bright enough to read by. As I also previously mentioned, bar stools would be nice. We also have loved high deck chairs that we have found in other beach houses so that one can see out over the fences. Closet space in front bedroom would be nice as would better front bedroom drapes. Still love the house!
The nicest place I've stayed in Cape San Blas
Rating:
1
5
5
Review Date: 10/10/2017
Serene place is very, very nice inside. Loved the tile, REALLY nice bathrooms & floors, higher end appliances & a really nice deck. The area of the beach is a little busier than were I usually stay but some may like that, I like to have my dogs on the beach so prefer zero people but that's just me. The store is just a minute walk up a dirt road so that was convenient. The weather was perfect...dogs on beach in the morning...then bike riding on bike trail....dogs on beach again....then fishing (unbelievable mackerel running, seriously, ridiculous how many fish) and pretty much repeat everyday, barely a cloud in the sky the entire time. The deck was perfect for spending nights working on my company website www.stimtens.com. Pristine was great & very accommodating as usual. I REALLY need to buy a place here!!!!!
AUGUST 2017
Rating:
1
4
5
Review Date: 08/30/2017
Thank you for sharing your charming beach house with us! 1st time staying here, beach house was very comfortable, clean and spacious for (3) adults and (1) dog. Bathroom upgrades and flooring to unit very nice, easy to keep unit clean and beds very comfy. Views from deck awesome. The few problems we had were taken care of by maintenance quickly, (ants on deck and sliding door not locking properly). As others have said, hard to park Crossover SUV under unit, had no problem of being blocked in by other vehicles. A few things we needed but not in unit were potholders and salad tongs, could also use a few bar stools for island. Overall, would stay at this beach house again. Comment about beach which we found disappointing, majority of beach goers did not follow "leave no trace behind" ordinance, leaving everything out at night in middle of beach.
Ms
Rating:
1
4
5
Review Date: 08/29/2017
I loved the house, the floorplan, the location, and the decor. One huge problem was not one reading lamp!! Lite fixtures were all in ceiling. Need at least 2 lamps in living area and 1 in Master. My other rec would be bar stools to be able to sit at bar area. I did not park under house because approach angle difficult and I wanted to leave house and car undamaged! I will be back and hope owners heed my suggestions
Mr
Rating:
1
4
5
Review Date: 07/18/2017
Great view of Gulf ,Great for small family.Private walk to beach big plus and close to the local store.Very limited parking blocked in by neighbors all week.No closet space at all. Blinds in bedroom 1 falling off .But we still had a good trip for the 7th time to the Cape.
Thanks for your feedback and we'll take a look at the blinds and such.
July 2017 Stay
Rating:
1
5
5
Review Date: 07/14/2017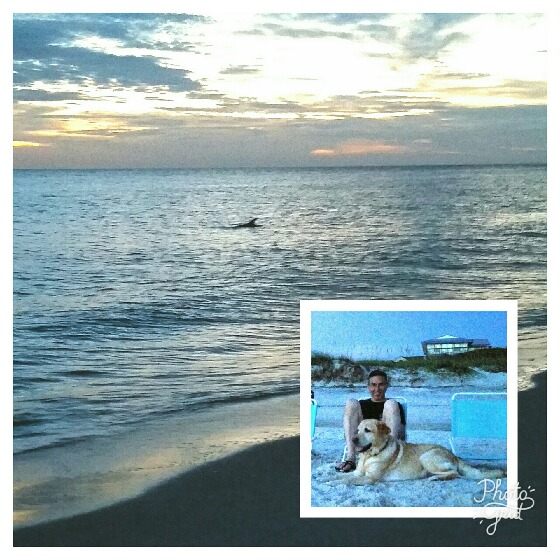 Perfection! Our 2nd stay was just as great as our 1st. Loved all of the upgrades (wood look tiled floors, modern bathrooms,...)plus all of things we love when staying here (comfy beds, gated deck, ideal floor plan,...). We enjoyed watching the dolphins frolic near the shore and had planned to join a "turtle walk," but had a last minute change of plans. with the Trading Post just a short walk down the road, it was easy to pick up supplies or enjoy ice cream treats.
May 2017 Stay
Rating:
1
5
5
Review Date: 05/18/2017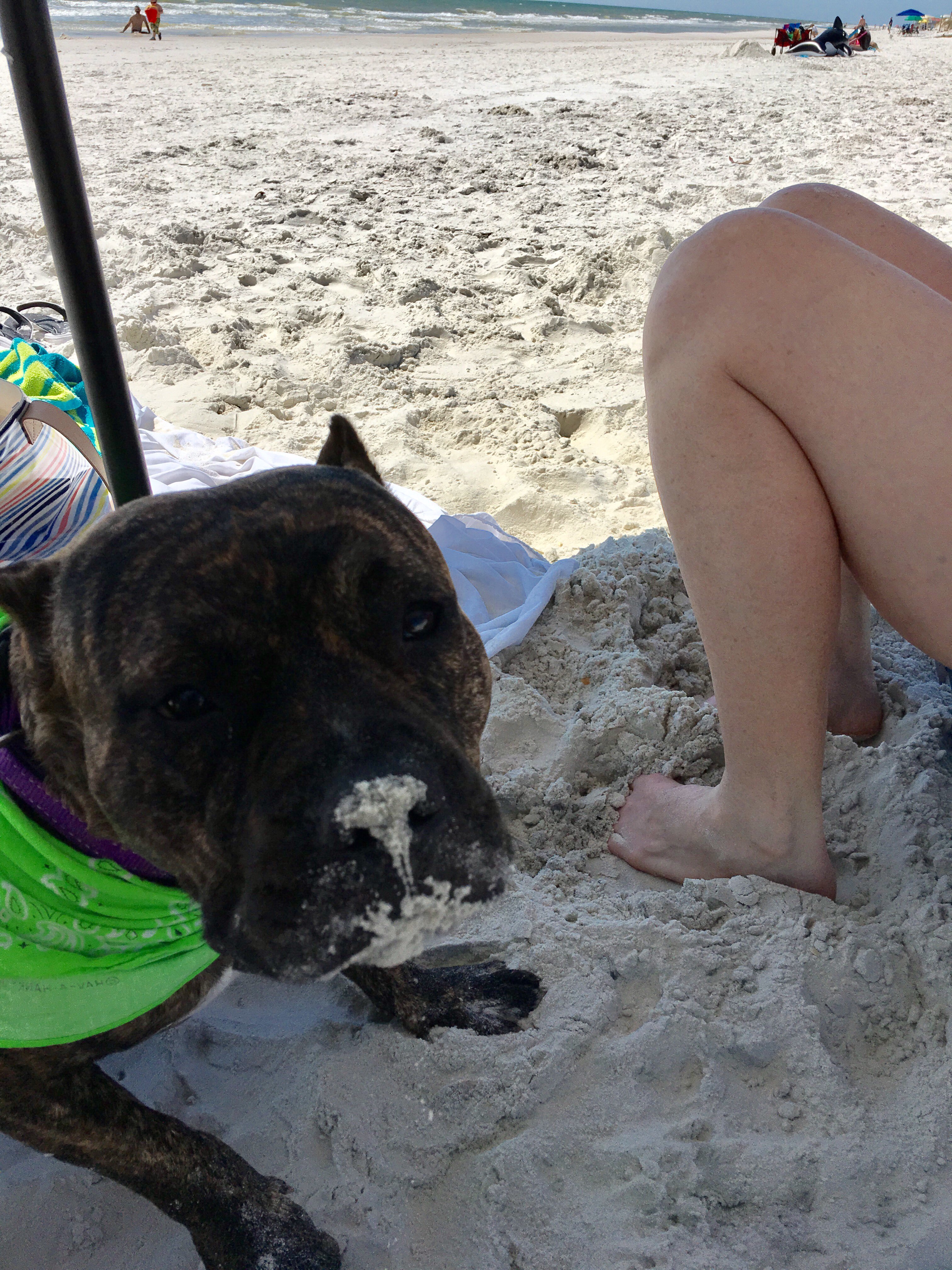 First off, let me say that we absolutely love Cape San Blas. The beaches are gorgeous and the area is so relaxing. We also love that the home is a "work in progress" and a "life long dream." The home is perfect for dogs or small children with the gates around the deck. It is also perfectly set and a small walk to the beach. The only real issues we experienced was the parking, tight quarters, and construction. Now, we realize the construction is not going to be an ongoing issue, but for us it was a loud annoyance at times. The construction workers also added to the parking issues. The house is set where you have to make a sharp turn to park under the house. We have a small car and it even was a challenge for us. It did help that we had cameras, but I could imagine a large truck or SUV may struggle. The homes are very close together so be nice to you neighbors
Paradise found
Rating:
1
5
5
Review Date: 04/09/2017
This was our second time staying at 1 serene place, our first being a trip generously given to us by the owner. Choosing to return was an easy decision. Even when we asked our kids which place they liked better, Disneyworld or the beach house, they picked this place jumping up and down, screaming "the beach!" Our trip this spring was fabulous! Even though it was spring break, the beaches are pebbled with people but not packed and definitely not a hotel tourist feel. We love the town of Port St. Joe and the Cape for restaurants. The state park at the end of the Cape was beautiful for hiking. The store at the end of the drive is convenient and has great subs and donuts. We spent the entire week beaching and relaxing. The house is so special to us. It really felt like home for the week. The updates since our last visit are gorgeous! The bathrooms and flooring are new and beautiful. Made me want to come home and do some of my own remodeling. The floor plan is good for coming in off the beach and having a place for everything. The view from the deck gives the most stunning and relaxed peaceful feeling. The house is really right on the beach and it was all ours for a week! We can't even describe in a review the feeling of walking into this house then walking out the back and looking on the magnificence of the water. Go check it out!
Found My Happy Place =D
Rating:
1
5
5
Review Date: 11/06/2016
Best spot we have ever stayed in on Cape San Blas beach, and we have been coming here since 1998. LOVED IT! Beautiful home and beach! Comfortable and convenient! We will be back!
Your request has been sent. We look forward to meeting all your vacation needs!
Return Guest Discount: The owners of this property want you to keep coming back and to help convince you they're happy to offer $100 off to any guest returning for a weekly or monthly stay. We look forward to seeing you again!
Pristine Properties Vacation Rentals Cape San Blas
4693 Cape San Blas Road
Port St. Joe FL 32456
Local: 850-227-1100
Pristine Properties Vacation Rentals Mexico Beach
1200 Hwy 98
Mexico Beach FL 32456
Local: 850-648-1100