a-turtle-view
A Turtle View
https://www.visitfloridabeaches.com/rentals/properties/a-turtle-view/
A Turtle View - Cape San Blas Florida Vacation Rental
Preferred Payment Discount: $115

Standard Turnover Day: Sunday

Bed Sizes: 2K, 1Q, 1D, 1Duo
&nbsp
&nbsp
A Turtle View, sitting gulf front on Cape San Blas, is one of the most luxurious properties on our rental program. This property was just built and professionally decorated with the vacation renter in mind. With fine finishings and decor, there was no stone left unturned. As a special touch, each of the four bedrooms is gulf front and they each have their own entrance onto a gulf front deck. Two of the four bedrooms are luxurious masters with gorgeous master baths. A few of the extras include a community pool just a short walk away, a finished 1/2 bath outside under the house for quick access from the beach, a fully enclosed hot/cold outdoor shower, a mud room and elevator. There are many glass doors and windows throughout this home giving it a bright and open feel. This is truly beach living at its finest. If you have a large crowd, you can also rent the property next door A Turtle Watch. 

Floor Plan: Ground level-covered, paved parking; finished 1/2 bath, outdoor shower and foyer with mud room. 1st level-gulf front living space with a furnished deck that stretches across the front, kitchen, dining area, living room with sleeper sofa, TV, DVD, and Bedroom 1-a master bedroom with king bed, TV, DVD and a full bath with a Jacuzzi tub, double vanities and shower stall. 2nd level-laundry room, full bath, Bedroom 2-a kid's bedroom with a loft bunk and two double beds, TV and DVD; Bedroom 3-queen bed and TV; and Bedroom 4-a second master with king bed, TV, walk-in closet and full bath with Jacuzzi tub, shower stall and double vanities.
Satellite/Cable Television
Thank you for entering your review. The review will become available to the system shortly.
11
11
Overall Rating:
4.5455
4.5455
May 2019 Stay
Rating:
1
5
5
Review Date: 05/14/2019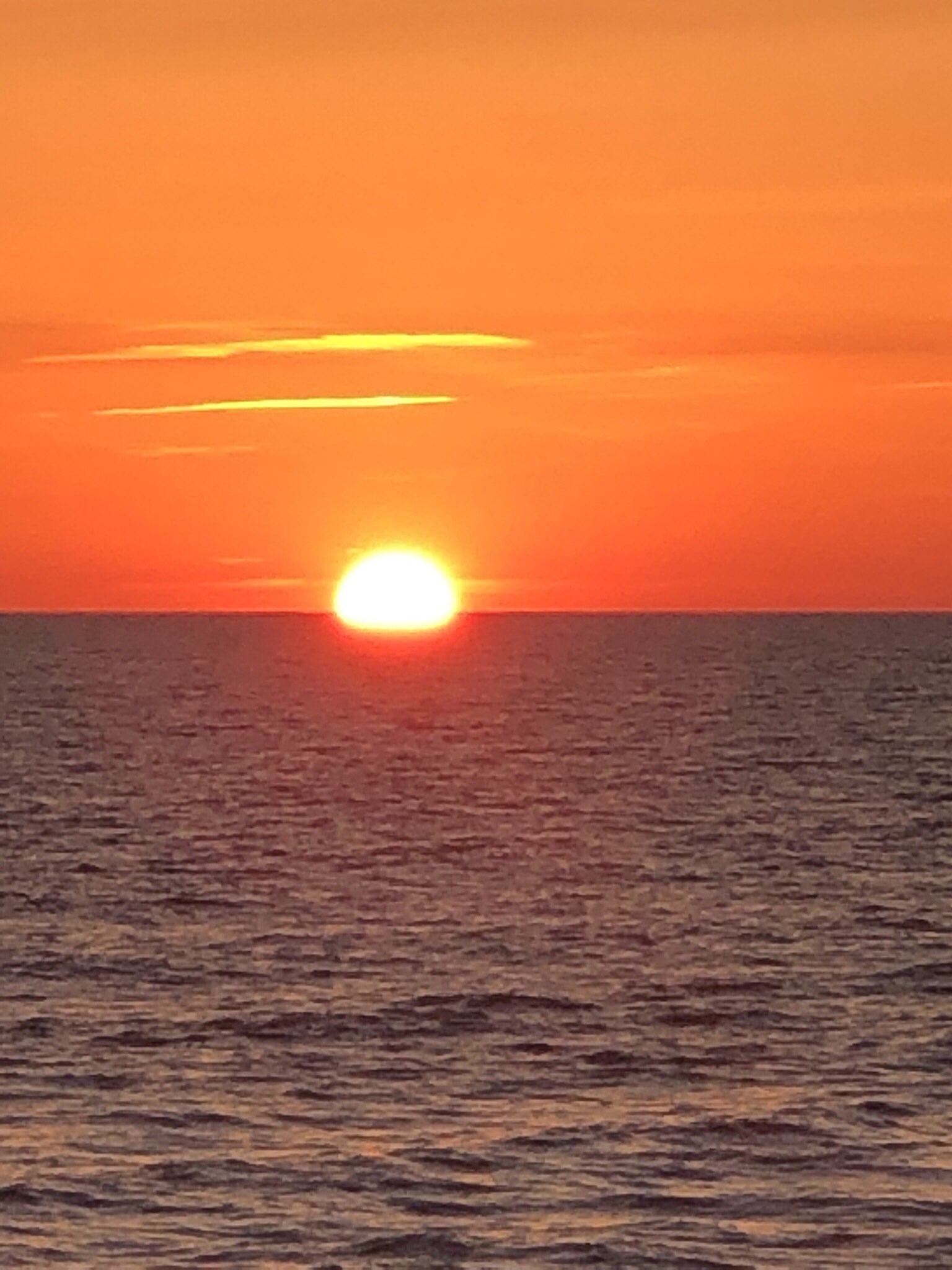 This house was great! Spacious and clean, with an elevator which was great for my husband who has problems climbing stairs. We loved the beach and watching the beautiful sunset. We will definitely come back!
March 2019 Stay
Rating:
1
5
5
Review Date: 04/08/2019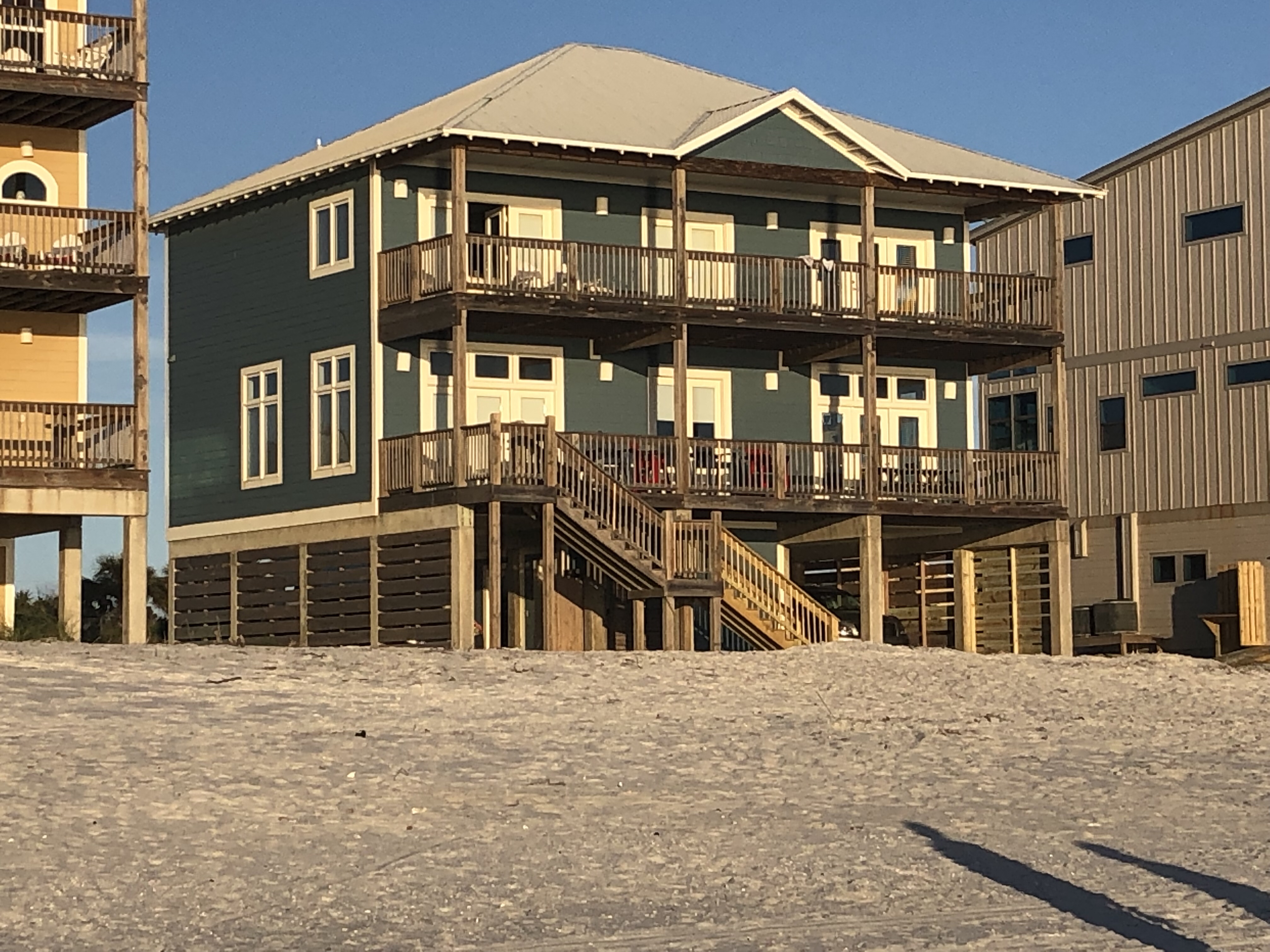 We had 2 families in this house for Spring Break and loved it! The pictures do not show the true space and beauty of the house and it's beach location (within steps of the beach). The house has an outdoor shower and bathroom, when you enter there is a nice room for storing beach supplies. There are stairs but also an elevator for heavy suitcases. We loved the 2 master suites plus 3 full size beds for the teenagers (plus a bunk). The kitchen is very stocked with utensils and pans. The house is within walking distance to the trading post, Weber's donuts and Ice Cream. We had 1 issue with the upstairs air conditioning which I reported through the app with no response. However, when I called Pristine directly, they sent someone to fix it immediately. We would definitely rent this house again!
FANTASTIC VIEWS
Rating:
1
3
5
Review Date: 08/27/2018
We have rented this house three times. The house has very upscale furnishings, but they have not been updated for 9 years. Somethings are getting very worn(dining table). Space is great, very large rooms. Views are wonderful. Kitchen is somewhat small for two people to work in, but great pantry. Decks are a wonderful place. I just wish the owners took better care of the house. Pristine has always been great to work with. 4th time we have rented from Pristine! Overall we have many great memories at A Turtle View!!!
July 2018 Stay
Rating:
1
5
5
Review Date: 07/22/2018
Beautiful home with great space. Enjoyed our stay.
June 2018 Stay
Rating:
1
5
5
Review Date: 06/10/2018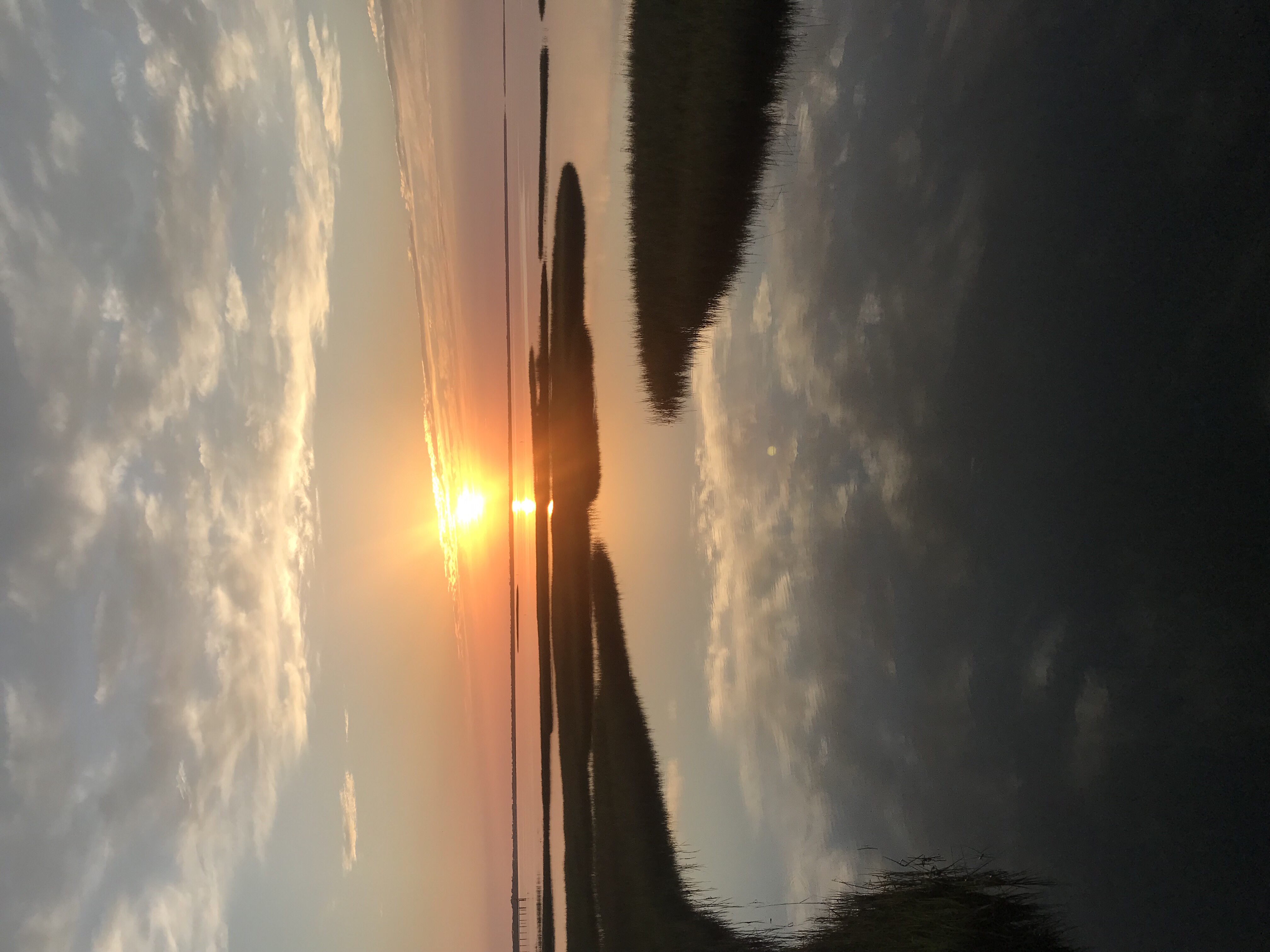 My children & GC just returned home from our 2nd year at this beautiful beach house. Weather was great and we plan to see you again next June. Dalbert Marsh
Amazing beach house
Rating:
1
4
5
Review Date: 04/08/2018
This beach house has it all, almost. It has amazing views, super close to the beach and the 'grocery store', and plenty of room. The only problems were pretty nit picky, but there were some. The placement of the fridge! Someone mentioned it before and they weren't kidding. Open the fridge and no-one is leaving or entering the kitchen. Cable in the bedrooms are terrible and wifi is super spotty. And would it really be so hard to put a dresser in the bunk room? There's room for it. And check the batteries in the remotes! Curtain or blinds in the main floor master bathroom for the nonexhibitionists would be great. The rental company is wonderful and we are definitely using them again. They were really nice when we had to be evacuated a day early due to hurricane Harvey. If you choose to stay here, you won't be disappointed. And you might not want to go home!
Perfect Choice
Rating:
1
5
5
Review Date: 03/14/2018
Everything about this house was perfect. The location was great - just a stone's throw from one of the few little markets in the area and perfectly positioned on the beach. Every room was comfortable and the views were amazing. We especially loved the deck which had a roof (actually the deck above it created a roof) and the easy walk on nice new boards to the beach. The kitchen was a bit small but still functional and well equipped for our needs. The only bed we slept in was the first floor master and it was very comfortable. (We could have used an extra blanket which we could not find in the house.) We had a beautiful week and our dog had a blast on the beach playing with other well-behaved dogs. The beach is large, clean, white, and the sand is amazingly soft with just enough shells to make it interesting. We have already booked the house for next year. We really wish the drive from home (W. PA) was shorter but not much we could do about that. We loved the area - no shopping malls, no chain stores, and no traffic. The 2 nearby towns are adorable with plenty of restaurants to choose from. We really felt the house was a great choice and reasonably priced compared to others we have rented in our locations on different beaches.
March 2018 Stay
Rating:
1
5
5
Review Date: 03/11/2018
Great ocean front location! Well stocked kitchen and plenty of room - close to trading post for quick groceries! Thanks, we had a great time! Would like written check out info in the home- got a message to refer to info provided but none found????
Turtle View
Rating:
1
4
5
Review Date: 10/10/2017
The house and the view were beautiful and the house itself worked well for our family. Our only issue was beach access. When I spoke with Alex when we made our reservations I explained that I we would have someone in our group who is in a wheelchair and we needed to make sure that the property we reserved had easy access to the beach. We were assured that this property was and we even rented a beach wheelchair for the week. When we arrived we quickly realised we would not be able to take my son to the beach, even using the special wheelchair. It was extremely disappointing to say the least. If we had been given better information, we would have rented a different house.
Beach access is something that can change in an instant on Cape San Blas, especially for properties that do not have wooden beach walkovers or steps. We try very hard to know the status of everything we can with a property but unfortunately we can not be completely up to date with all information in and around any given property. I would caution anyone that has special specific needs to visit the property personally to determine if the given property meets those needs.
July 2017 Stay
Rating:
1
5
5
Review Date: 07/22/2017
We truly enjoyed our stay at "A Turtle View". Just like last year, when we mentioned an issue to Pristine Properties they always provided a prompt response. Enjoyed putting together the 1500 piece puzzle that was in the house. Unfortunately, there were 6 pieces that were missing.
April 2017 Stay
Rating:
1
4
5
Review Date: 06/26/2017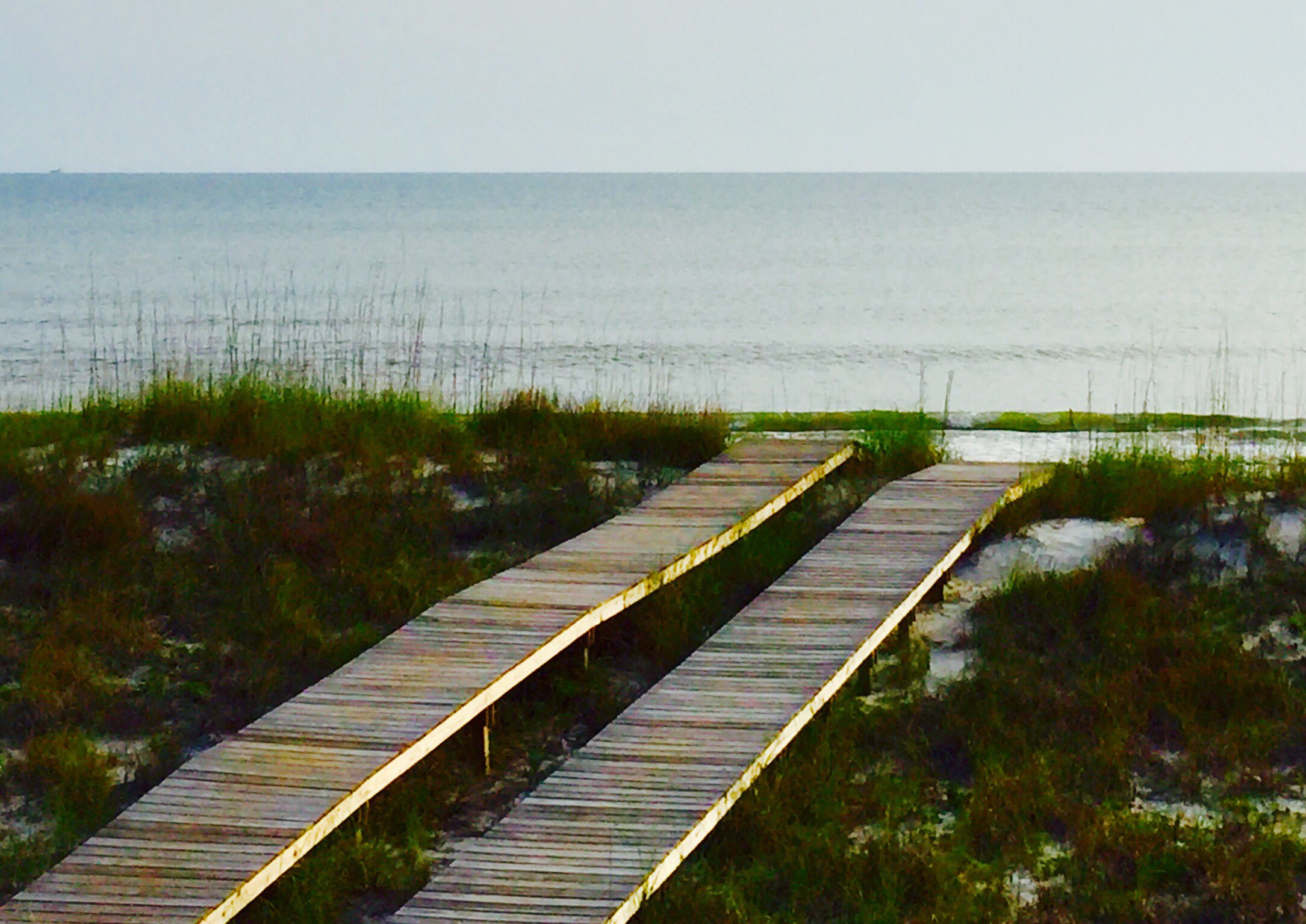 First of all, I want to say we love this house. We've rented it every year for the past 5 or 6 years and love the location, the two master suites and the porch access from every room. The owners have recently added a boardwalk over the dune and a new stairway down from the main porch. But because I'm such a fan of the place, which is at a price point most would consider moderately expensive, I think it's fair to point out some things where I believe the quality falls below reasonable expectations: 1. The mattresses in the master suites- they're sagging badly and have become uncomfortable to the point of causing back pain. 2. The TV in the large living area is a 32" model that's at least 7-8 years old, with a picture that's fading fast. The cable service is at the basic level, with only a few non-broadcast channels. The TVs in the 4 bedrooms (including the master suites) are literally the size of 15" computer monitors, with cable service that receives even fewer channels than the living room TV. Luckily the
Your request has been sent. We look forward to meeting all your vacation needs!
Pristine Properties Vacation Rentals Cape San Blas
4693 Cape San Blas Road
Port St. Joe FL 32456
Local: 850-227-1100
Pristine Properties Vacation Rentals Mexico Beach
1200 Hwy 98
Mexico Beach FL 32456
Local: 850-648-1100