amethyst-dunes
Amethyst Dunes
https://www.visitfloridabeaches.com/rentals/properties/amethyst-dunes/
Amethyst Dunes - Indian Pass Florida Vacation Rental
Preferred Payment Discount: $45

Standard Turnover Day: None
&nbsp
Indian Pass is reminiscent of Old Florida, with peaceful shorelines and natural vegetation. Take advantage of this serenity, beachfront in Amethyst Dunes. Make your beach vacation plans without breaking the bank in this single family, two bedroom home situated all on one level. You can enjoy beautiful views from everywhere in the house and fall asleep to the rhythmic sound of waves as both bedrooms are located gulf front. Without being crowded most times of the year, you can basically claim your own spot of the beach.

Floor Plan - covered, paved parking. 1st level - living room with queen sleeper sofa, TV, DVD and gulf front deck; dining area, kitchen, full bath, Bedroom 1 - gulf front with king bed, TV and deck; and Bedroom 2 - gulf front master bedroom with king bed, TV/DVD, full bath with shower/tub combo.
Thank you for entering your review. The review will become available to the system shortly.
15
15
Overall Rating:
3.7333
3.7333
Relaxing Stay
Rating:
1
3
5
Review Date: 06/12/2019
We enjoyed our relaxing stay at Amethyst Dunes. It is a bare bones rental so be prepared to bring all extras. The kitchen is not fully stocked and luckily we were prepared with our own grill and grilling utensils. We had very convenient access to the beach and the views from the house were nice. It is a place to lay your head and cool off after a day at the beach. Sadly, we felt that if a little bit more money could be put into the home for some updates on cookware, curtain rods (missing finials), and a more functional outside faucet it would be a bit more cozy. It is a good budget beach rental and overall we enjoyed our stay because we were prepared by the previous reviews.
May 2019 Stay
Rating:
1
4
5
Review Date: 05/10/2019
Great location. The Unit is "bare bones" with no special attributes other than the location. Refrigerator needs replaced and kind of under stocked kitchen. If you are looking for a beach destination this is the place but if you need perks and pampering look elsewhere. Kind of like staying in your grandpa's fishing cabin. Would have liked some kind of outdoor shower or even a place to wash off my feet after the beach....no outdoor faucet.
March 2019 Stay
Rating:
1
3
5
Review Date: 04/07/2019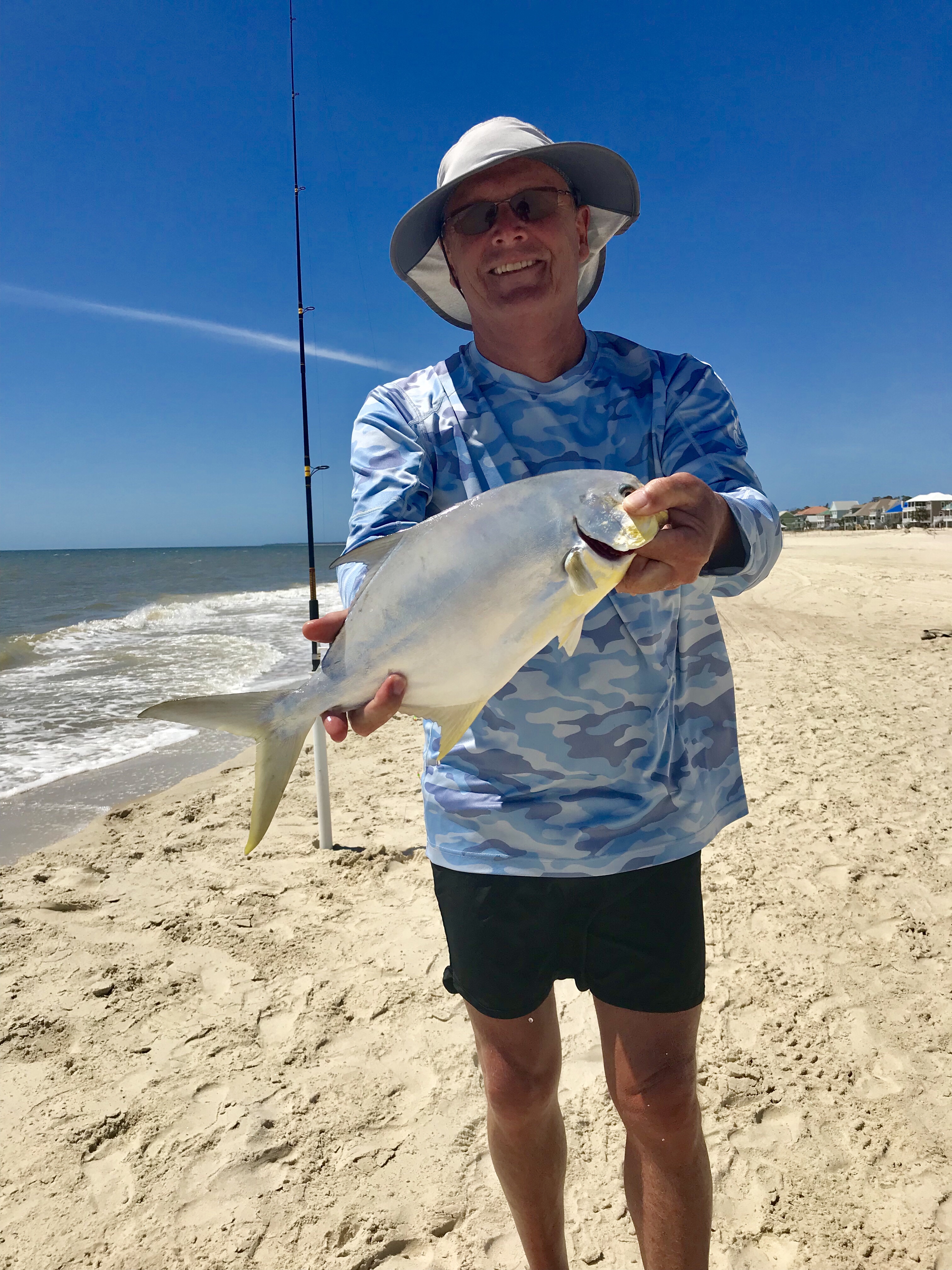 Refrig door rust is disgusting, master bed good other king was really bad springs near surface Cock roaches in kitchen. Black hair (dog?) though out house. Notified about issues -no response. Great deck, great view, nice tv's nice beach. Great location. A little work this could be great!
September 2018 Stay
Rating:
1
5
5
Review Date: 09/22/2018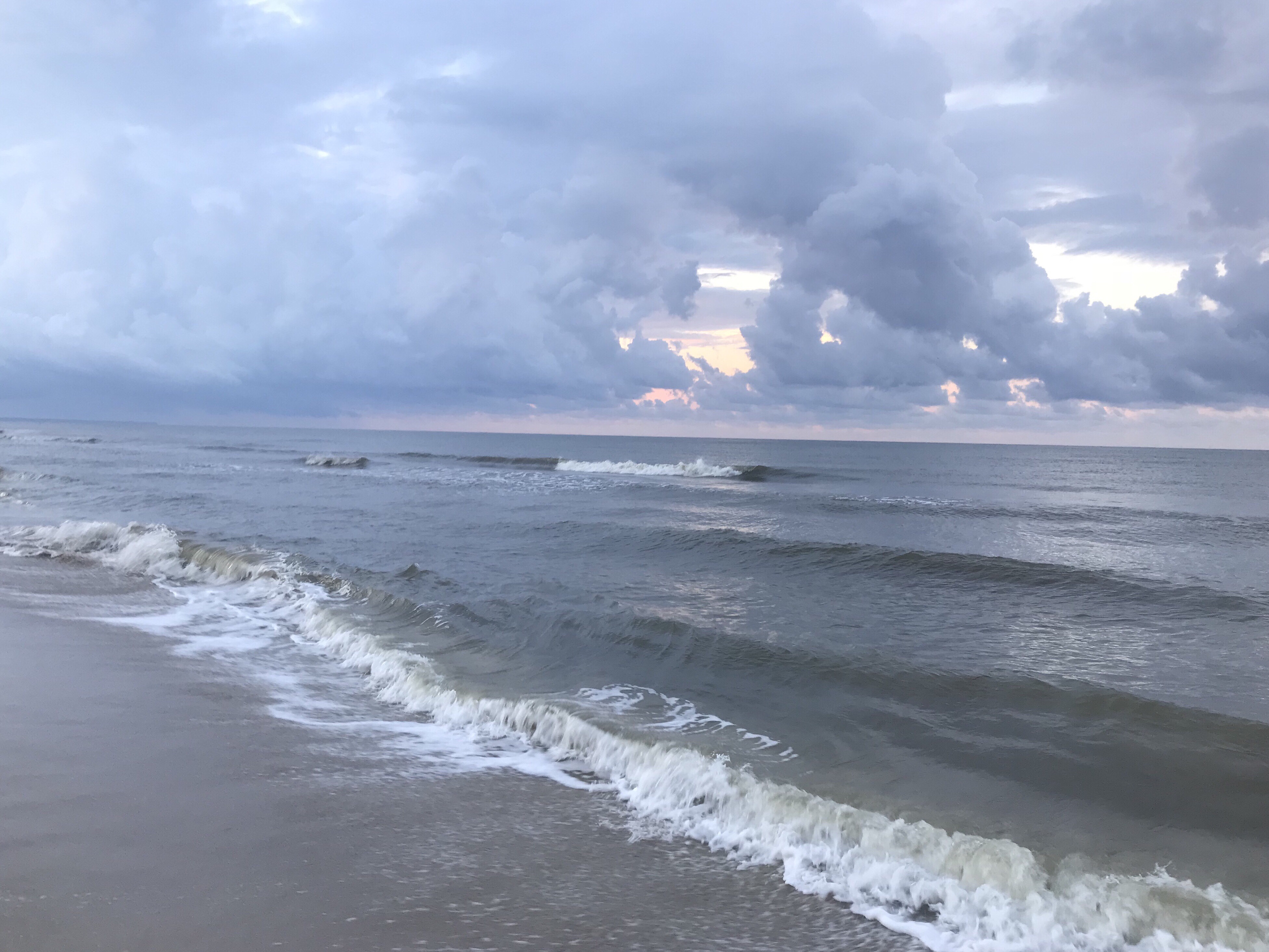 Wonderful vacation at Amethyst Dunes. We didn't mind not have an ice maker, dishwasher or designer furniture. A very simple beach house that is clean and comfortable with great views of the gulf and easy beach access. Pristine Properties was great to work with and they were very prompt in resolving issues and responding to questions. We will definitely use them again and hope to stay at this property in the future
AMAZING!!
Rating:
1
5
5
Review Date: 06/26/2018
I can not understand any bad reviews left about this place. it's simply amazing. the only negative thing I can say about it is that the walkway to the beach needs a little bit of love. there are thorns that will cut you but as long as you watch where you step, this shouldn't be a problem. or just bend down and pull the little thorn stick things out of the sand and toss them aside. it has everything you need. pots, pans, plates, cups, cooking utensils, and plenty of other kitchen supplies. it was clean and it was pretty. I will book this very same property for the same time next year. the water in Indian Pass is pretty murky but DO NOT LET THIS STOP YOU FROM COMING TO THE AREA! we swam in that water and it was just as good as the surrounding blue waters. it is very close to many places with clear blue water. cape san blas is right down the road and the water there is pretty. its also a short drive to port st joe and those beaches are breathtaking. you MUST go to st George island! its also a very short drive from this property and we spent many days there. that island is nothing short of paradise and like 35 miles from this house. all the beaches we secluded and very little people on them. its nowhere close to crowded. cape san blas had the most people off all the beaches and even that wasn't what I call "crowded". I do suggest bringing bug spray because there are some yellow fly type insects that come out in the early morning hours and when the sun starts to set and they do bite. it was nothing that will keep you indoors though. there are a few state parks in the area and every one of them are beautiful. beautiful is an understatement to be honest! its a very family friendly place and not the party scene. the people are friendly and their southern draw is too darn cute. this year was the first time I have been to this area in florida and I will make this a yearly vacation. working with pristine properties was simple and easy. they're nice and I probably talked to all of them before I actually made it to indian pass. there is so much I could say but just pack up and go see for yourself. my kids are 6, 11 and 13 any they all had a blast. they didn't want to leave and asked me to buy the house lol there are so many seashells to look at and collect. there are also little crabs and the kids enjoyed watching them on our early morning beach walks. AND THE DOLPHINS!! they come right up to the shore, especially in the evenings. I want to go on and on but just pack your pretty little family up and go have a wonderful vacation. you will not regret it. thanks pristine properties! yall helped me make wonderful memories with my children! see you next year! nikki badgwell :-)
June 2018 Stay
Rating:
1
5
5
Review Date: 06/26/2018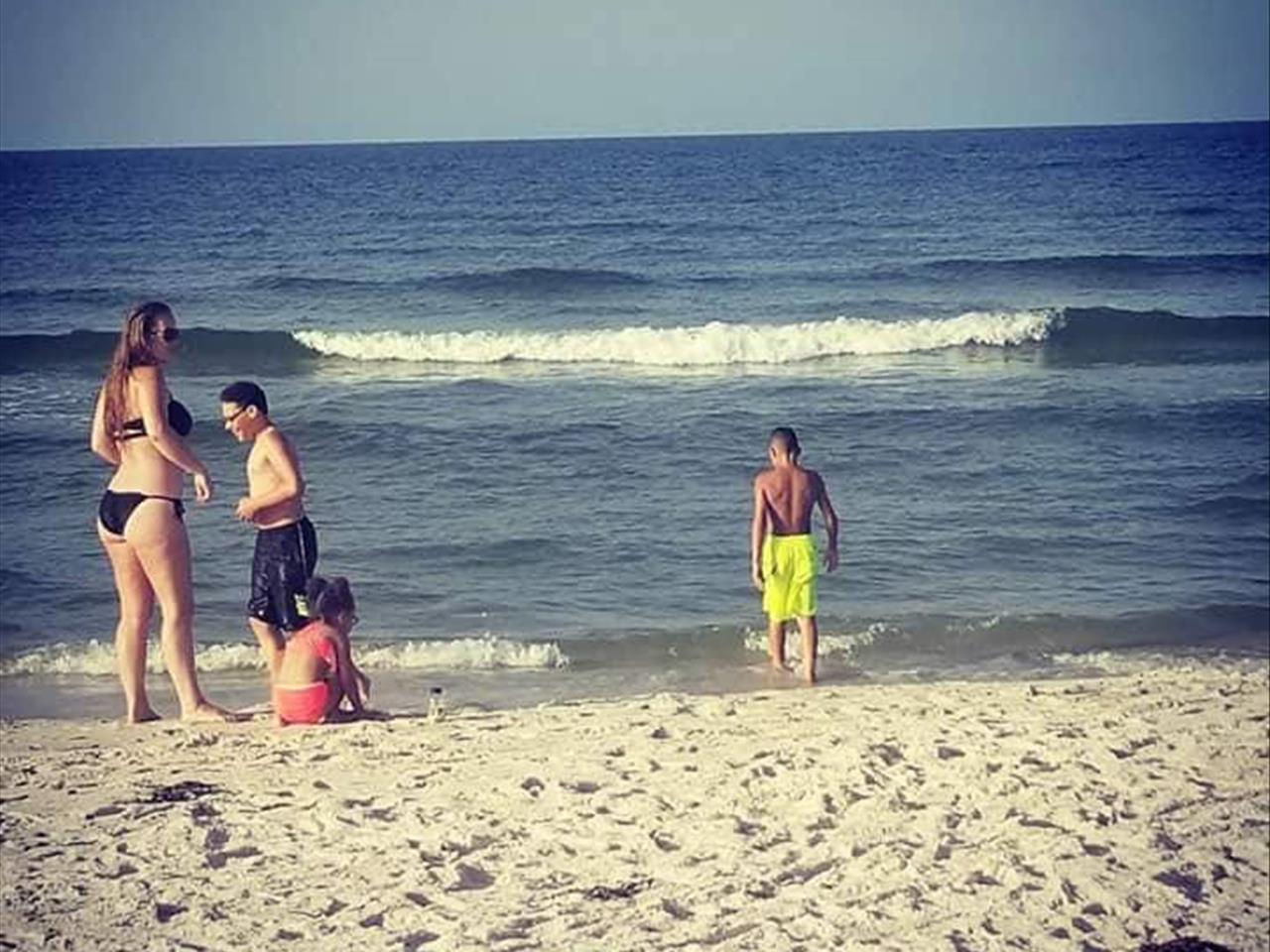 pristine properties were easy and great to work with. pack your things and go have an amazing vacation! st George island is an absolute must! its a very short drive from the indian pass/cape san blas area. go to all the state parks in the area! i cant wait to come back next year! this whole area was simply amazing and I made some lifelong memories with my children. not to mention, its extremely affordable! book your stay! there will be no regrets. nikki badgwell
April 2018 Stay
Rating:
1
5
5
Review Date: 04/29/2018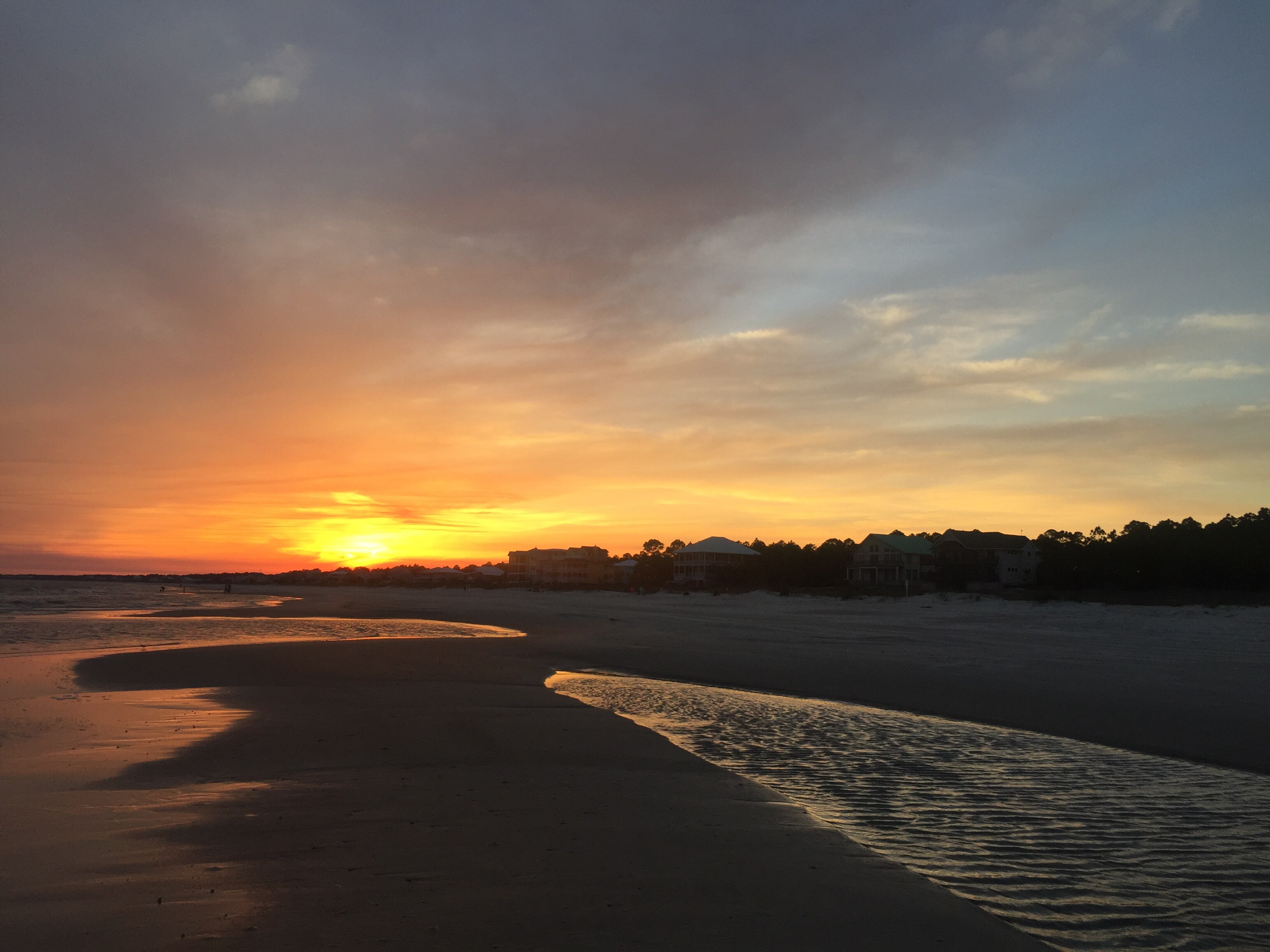 Great value for a beachfront property. It was clean, comfortable, and had everything needed for our stay. We didn't mind using ice cube trays, we're not that pampered. The fridge does have a little surface rust, but it's 100 yards from the ocean... it kept things cold/frozen, worked as it should. Secluded, quiet beach with great access as advertised. If you're looking for resort-style amenities I'm sure you can get them, but not at this price. We would definitely stay here again.
October 2017 Stay
Rating:
1
5
5
Review Date: 10/20/2017
GREAT! If you like being seventy miles from the nearest Walmart this is the place!! we are busy busy busy all the time and we like seclusion when we're on vacation. 100yds and your on the beach! Caught fish everyday! you can look a mile up the beach in each direction and might see give people. accommodations were perfect for the price!! Bring your own groceries and come relax, that's the best way to explain it!!! Probably Properties is awesome! thanks so much!
September 2017 Stay
Rating:
1
3
5
Review Date: 09/25/2017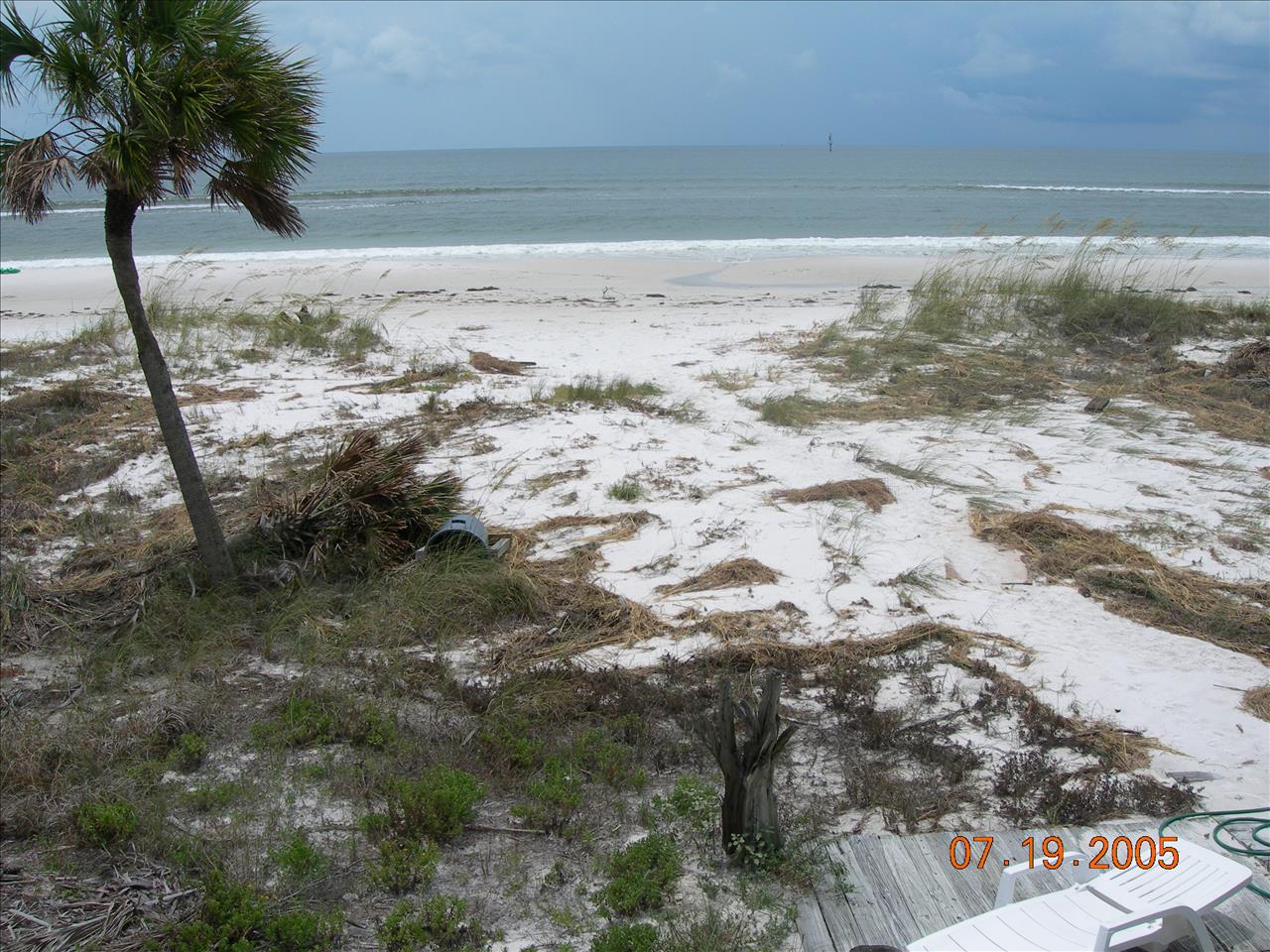 We liked the location of this house, however, the amenities are lacking. No ice maker, no dishwasher, not enough silverware, no wine glasses or drink glasses, no door matts, no broom when he arrived, master bath door gives no privacy, outdoor grill in bad shape. We will not rent this house again. Probably should have given the house 2 stars.
Property Manager Response:
The feedback on this property is fairly accurate, it does not have an ice maker, a dishwasher, and is exactly as advertised - a budget friendly house Gulf Front. Adequate drinking glasses, silverware, broom, wine glasses should be expected and we will update if lacking. We appreciate all constructive feedback on property and guest taking their time to provide that feedback.
September 2017 Stay
Rating:
1
5
5
Review Date: 09/05/2017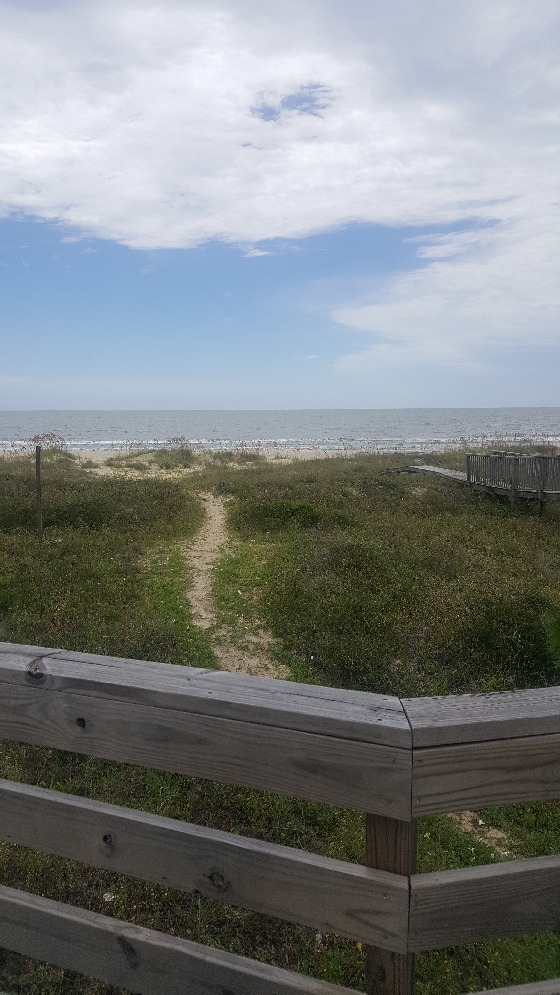 We loved the house. the only negative thing was all beds need new mattresses. They were terrible. We will return if that changes.
July 2017 Stay
Rating:
1
1
5
Review Date: 07/30/2017
The refrigerator was rusty and the living room chair is in need of recovering. The tv n one bedroom doesnt work.
Property Manager Response:
Thank you for your feedback on the property and I'm sorry to hear that the property is not what you expected. The fridge at this house does show signs of rust and its mainly due to exposure to salt air which is common in beach rentals due to doors/windows being left open. As for updating the pictures, we certainly could do that but the pictures are not really that old, probably less than a year; we definitely have other properties with older pictures. The bottom line is Amethyst Dunes is a property for the value traveler being by far the least expensive two bedroom gulf front single family property we have. The value is in the eye of the beholder.
Amazing view!
Rating:
1
3
5
Review Date: 06/22/2017
I rate this house a 5 for location, view and ease of beach access. There is nothing to obstruct the awesome panoramic view of the ocean. The dunes, with natural vegetation, are really pretty not to mention the beautiful sunsets! And it was very peaceful! I had the whole beach to myself! I would give this house a 4 for decor. It could use some updating, none of which hindered our vacation though. The front of the refrigerator is completely rusted, but the inside was very clean. The fabric on the chair in the living room is completely ripped off of the armrest. (Not very pleasing to the eye.) The draperies covering the sliding glass doors all had tiny holes in them. Again, didn't bother my stay, but aesthetically unappealing. It really wouldn't take much money to tidy up the place a bit. The one real problem we had was flooding under the house. It rained really, really hard all day one day and quite a bit the following day. There was at least 6 inches of standing water where you would park your car or boat, and store beach gear. For future renters, just be aware of what you have stored there in case of a heavy rain. I have been coming to the Cape for 18 years, and for the location and beach access, this house is a great bargain. I wouldn't let the cosmetic things keep me from renting again, but with having a boat, I would like to know that the water issue was resolved. FYI: I wish Pristine had more rentals! Heather was awesome to work with the day we checked in!
Great Location; But need MAJOR updating
Rating:
1
2
5
Review Date: 03/29/2017
This house could be much, much more desirable; BUT the refrigerator is all RUSTED on the front; there are NO screens for the FOUR sliding doors to the deck, so there are ALWAYS biting insects inside the house; the furniture is very, very dated; the TV's are really old; the two in the bedrooms are very, very old, they did replace one in the living room, but the console behind it still shows the broken out back. We would love to stay here; but are disappointed that the owners apparently do not care to invest in any cosmetic upgrades. Too Bad.
We appreciate your feedback about the house and your stay. I'm sorry to hear that you won't be returning to stay at this property again but the good news is we have a number of options to choose from. I would like to point out that there are no screens on the doors as you reported but most property owners also don't want the doors left open. Maybe contrary to popular opinion in our harsh beach environment leaving the doors open to the salt air adversely affects the property as is the case with the refrigerator that you commented on; not to mention can be wasteful on utilities. That is a perfect example of what can happen to prolonged exposure to the salt air for something not made for that type of use. That being said this property is a simple house, moderately priced, and the pictures shown are recent and an accurate representation of the property. All that being said again we appreciate your feedback and comments on how to improve Amethyst Dunes.
Okay
Rating:
1
3
5
Review Date: 10/26/2016
House was clean and nicely located. Could use interior cosmetic repairs and updates. Pictures shown are obviously 3 or 4 years old after a light renovation. Beach access path eat up with sand spurs and shoes are needed to get to beach. Being beach front it was still worth amount we paid.
Thanks for your feedback on the house and we're glad you liked the location. We appreciate the feedback on the beach path and we'll see what we can do within regulations to help try to make that better. For whatever its worth Amethyst Dunes is a property we just began managing a little over a year ago so the pictures are actually very recent but because it is not a new or even newly remodeled place it's good to hear that you felt the house had good value.
June 2016 Stay
Rating:
1
4
5
Review Date: 06/25/2016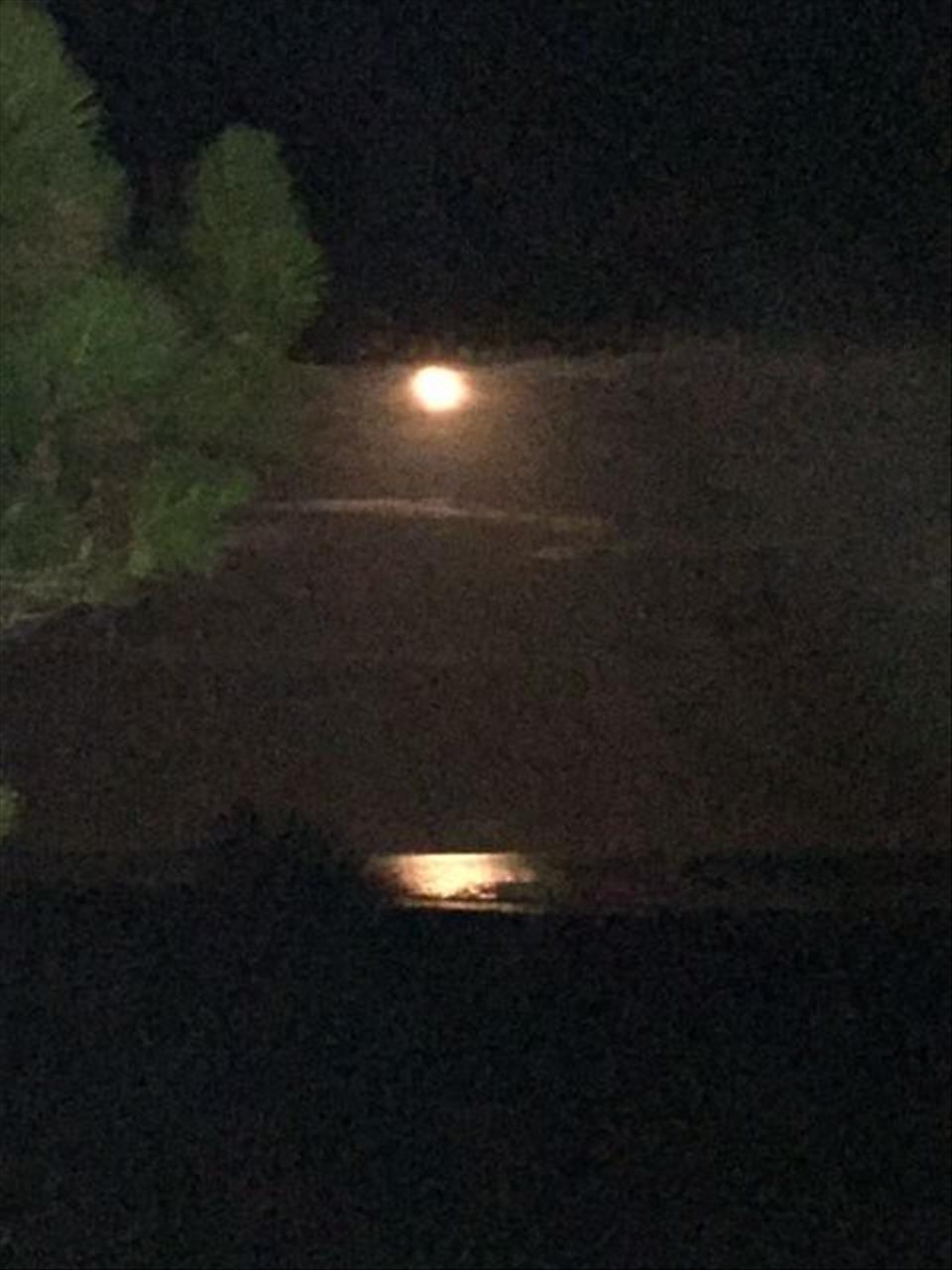 We had a wonderful stay at Amethst Dunes. We especially enjoyed teh short walk to the beach each mroning and peacefull evenings on the deck listening to the waves.
Your request has been sent. We look forward to meeting all your vacation needs!
Pristine Properties Vacation Rentals Cape San Blas
4693 Cape San Blas Road
Port St. Joe FL 32456
Local: 850-227-1100
Pristine Properties Vacation Rentals Mexico Beach
1200 Hwy 98
Mexico Beach FL 32456
Local: 850-648-1100