bd-551-17
Barrier Dunes 551 - 17
https://www.visitfloridabeaches.com/rentals/properties/bd-551-17/
Barrier Dunes 551 - 17 - Cape San Blas Florida Vacation Rental
Preferred Payment Discount: $45

Standard Turnover Day: Sunday
&nbsp
&nbsp
&nbsp
If you have not experienced your vacation in Barrier Dunes, now is the time to try.  This is a gulf front gated community with several amenities including 2 community pools, community clubhouse, tennis courts, fishing ponds and kids' playground.  This unit is a gulf view unit that is comfortably decorated and furnished.  
Floor plan: 1st level- kitchen and dining area, living area with deck, fireplace, TV, DVD, stereo, 1/2 bath, access to ground level. 2nd level- Bedroom 1-2 twins with TV, balcony, overlooking the gulf, bath with walk in shower; and Bedroom 2 with a queen bed, full bath, TV and balcony, closet in hall with washer/dryer. 3rd Level- Master bedroom with a king bed, full bath with garden tub, private balcony, and TV. 
Barrier Dunes is located right outside the entrance to the state park and a great place to come on vacation.
Complimentary Deep Sea Fishing

Complimentary Horseback Rides

Complimentary Wireless Internet
Thank you for entering your review. The review will become available to the system shortly.
5
5
Overall Rating:
4.2
4.2
August 2018 Stay
Rating:
1
4
5
Review Date: 08/20/2018
This was my 4th visit to Barrier Dunes. Although we had a great time, this was the least kept property I have been in. Tiles are loose on the main floor, deck off the queen room did not look safe, bathroom outlets were not GFI(fuses kept blowing), walls need paint and carpet replaced. I had read other people's comments and hoped some issues were corrected. However, you get what you pay for and at the time, it was the least amount. We still had a great time. I was just a little embarrassed about the property because our other companions had never been before.
April 2018 stay
Rating:
1
3
5
Review Date: 04/16/2018
We really liked the location and size of this unit. It was our second visit to Barrier Dunes and we really loved having a partial view of the gulf. That being said, I was hoping some of the maintenance issues reported in 2016 and 2017 had been addressed. It is still in need of fresh paint and a thorough cleaning of carpet especially the stairs. The decks are in rough shape. Several of us got splinters or scrapes from protruding screws. We reported two issues to the management company, one being a very large palmetto bug found in the kitchen cabinet and missing/non-functioning screen doors on all of the three bedrooms. I received a prompt call back but was told that if screen doors wear out, they generally don't replace them. They prefer that customers don't use natural ventilation. Huh? This was April. 70 degrees and low humidity. This was disappointing. We don't come all the way from Michigan to sit in air conditioning. As for the pest control. I was told that the complex had a contract with Orkin, so he would put in a call to them. He warned me though that their schedules were pretty full so they might not make it to us during our stay. ( This was day 3 of our week long stay). Again disappointing. We made the best of things. We love the cape, and hope to return, but we will likely rent directly from an owner. We have had better luck with that.
Please be aware that Pristine Properties has begun removing sliding glass door screens from Barrier Dunes units and many of our other properties as the screens begin to fail. Contrary to popular belief the property nor the property owner like the idea of window/doors being left open and the interior of the property being exposed to the sal air. It is not very kind to the property or to its power bill.
April 2017 Stay
Rating:
1
5
5
Review Date: 05/04/2017
Excellent stay. Beach access was easy. Pool is clean and well kept. Condo is close to good snorkeling. I really enjoy the friendly people in Cape San Blas, Port St Joe, and the surrounding area. Restaurants we went to were good (Peppers and Joe mama's).
June 2016 Stay
Rating:
1
5
5
Review Date: 06/19/2016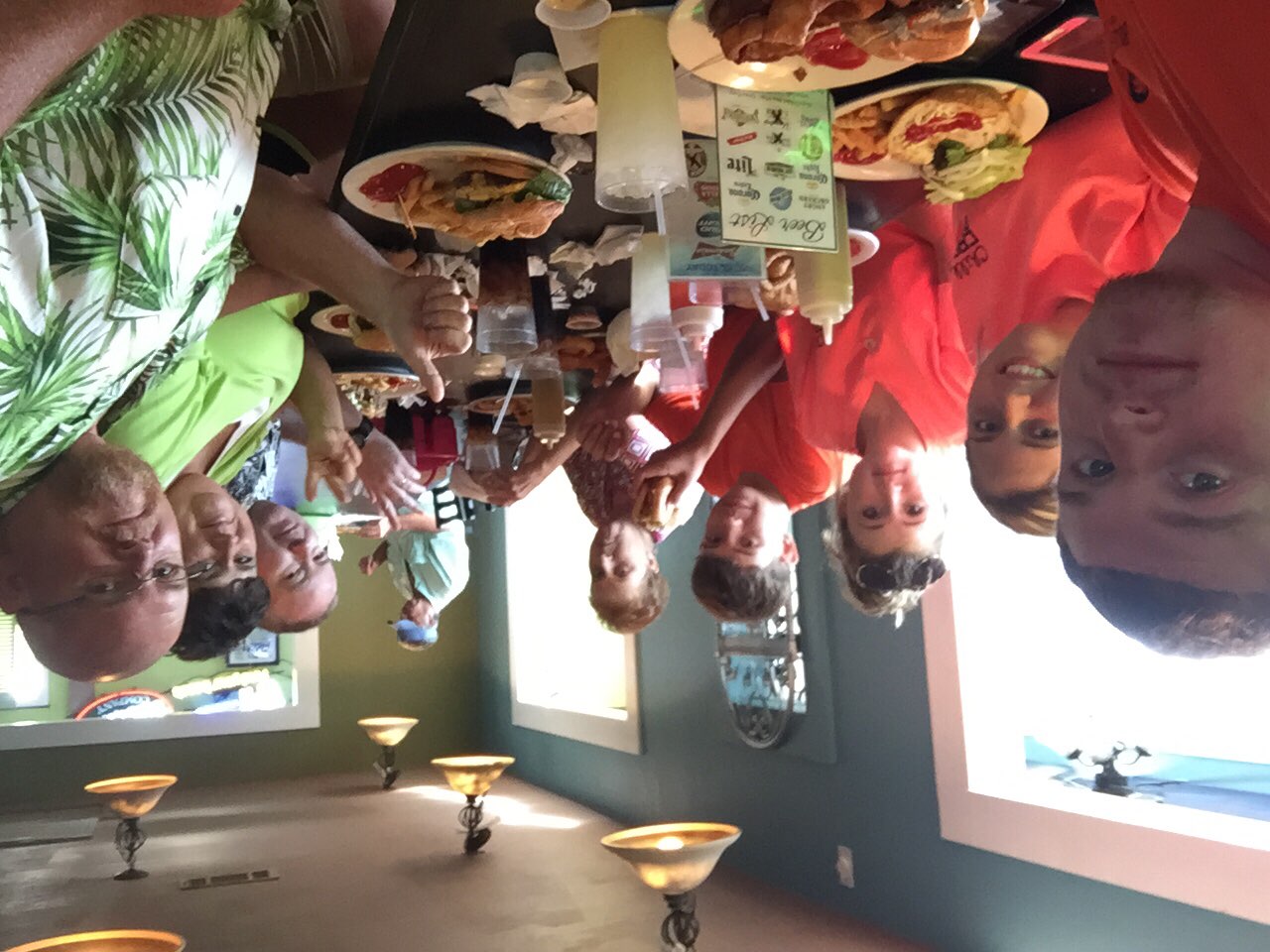 By far the best vacation yet. Property needs paint and some minor work done but other than that I would stay there again, great location to the beach. Thanks for being a great company!! We'll see you all next year Lord willing. God bless
Barrier Dunes
Rating:
1
4
5
Review Date: 06/07/2016
Ok, so without repeating too much from the other reviews, which are spot-on, let me just try to highlight the strengths and weaknesses of this unit. First, it's very spacious with a great layout. Views from the master suite and 2nd floor balconies are nice. You can see the ocean, beach, and sunsets (partial), and it's literally steps out the back door (maybe 100 feet) to the beach access. The unit is tastefully if a bit generically decorated. Unlike some other units in BD, it doesn't have that "homey" feel where the owners obviously spend significant time there. On the other hand, this makes it ideal in some respects for kids, as there aren't a lot of knick-knacks around to get broken. That said, there are some issues here, as the other reviewers pointed out. First, of the six or so units we've visited in BD, this one is by far the worst maintained. In addition to the bathrooms being in need of updates, both cosmetic and non-cosmetic, there are serious maintenance issues. During a heavy storm, water was literally pouring out of the sliding door frame in the 2nd floor bedroom, dripping down into the carpet, and seeping into the ceiling on the ground level. There are signs of water damage everywhere. I can't imagine why they don't get someone in immediately to address this before it does irreparable harm. But from the point of view of a guest, this actually wasn't the biggest issue. My main complaint (and why I'd be on the fence about staying here again) is that the kitchen is WOEFULLY undersupplied. If you are someone who intends to do more than boil spaghetti or heat things up in the microwave, you'll want to bring some of your own cookware. This is inexcusable, really, and should be brought to the owner's attention. For a couple hundred $, they could at minimum go to Walmart and get decent medium and large sized non-stick frying pans, some new sauce pans and pots with lids that fit, a matched set of steak knives, a couple of different sized chef's knives, a decent peeler, and, most importantly, some oven mitts (!). We're not talking chef-quality here, just something better than the yard-sale grade stuff currently in the unit. To be fair, there's some iteration of everything here, but it's the bare minimum. Other suggestions: A hose or something more elaborate would be nice for the outdoor spigot, for clean ups. Also, the dishwasher is near the end of its life and often didn't clean the dishes.
Your request has been sent. We look forward to meeting all your vacation needs!
Pristine Properties Vacation Rentals Cape San Blas
4693 Cape San Blas Road
Port St. Joe FL 32456
Local: 850-227-1100
Pristine Properties Vacation Rentals Mexico Beach
1200 Hwy 98
Mexico Beach FL 32456
Local: 850-648-1100