big-kahuna
Big Kahuna
https://www.visitfloridabeaches.com/rentals/properties/big-kahuna/
Big Kahuna - Cape San Blas Florida Vacation Rental
Pet Fees: $100, limit 2 per reservation

Preferred Payment Discount: $30

Standard Turnover Day: Saturday
&nbsp
&nbsp
&nbsp
&nbsp
GORGEOUS GULF VIEWS - OPEN MODERN FLOOR PLAN - Completely Newly Remodeled!
Inspired by California beach houses, The Big Kahuna is a  laid-back beach cottage with the beach vibe brought right to your backyard.  
A bright, luminous open floor-plan with a laid-back feel. Front door opens into the new vintage-inspired farmhouse kitchen with rustic reclaimed wood and breakfast bar to enjoy the wide water views.   Ship lap walls and white-washed flooring throughout.  The living area is breezy and light with oversized sofa and 55" TV.  A twelve foot dining table and banquette are great for unforgettable dinners with family & friends.  Sliding doors lead to a rustic wood screened-in porch and two open sun decks to relax and unwind while the sun goes down. 
The Beach Right in Your Private Yard - Lazy sunny days and nights spent at the outdoor kitchen with two types of barbecue grills, large built-in bar and seating area, tropical palm trees, outdoor hanging queen size day bed and cozy fire pit. Dazzling sweeping Gulf views of blue surf and sand dunes.  
The Big Kahuna has two master bedrooms featuring queen beds with crisp, white cotton linens and a fresh balmy island feel.  Both are en-suite and with televisions.
Additionally there is a full-sized washer and dryer and below the house, a private outdoor shower.  Set on a small laneway The Big Kahuna is less than a minutes walk to the beach via the new boardwalk.   Easy and uncomplicated even the shops are only moments away for stocking the fridge or kids excursions for beach gear.  And not to be overlooked is St Joseph's Bay for awesome fishing or kayaking and can accessed by a deeded boardwalk on Pilot Dr about 500 ft south of the entrance to the neighborhood. 
Complimentary Deep Sea Fishing

Complimentary Horseback Rides

Complimentary Wireless Internet
Thank you for entering your review. The review will become available to the system shortly.
17
17
Overall Rating:
4.4706
4.4706
April 2019 Stay
Rating:
1
3
5
Review Date: 05/05/2019
The photographs of the view and exterior don t reflect the condition post Michael.They should be updated to advertise truthfully.The interior was bright, beachy, and clean.Only a short walk to the beach.Enjoyed my stay overall,but everyone in the area is still struggling with repairs!God bless these folks and their resilience.
Hoping for the best
Rating:
1
3
5
Review Date: 10/15/2018
Sadly we only able to stay 2 nights of our vacation due to Hurricane Michael. We loved the area and the food was amazing. The house was nice and the beds were comfortable. We enjoyed the screened in porch quite a bit. The beach access was difficult with one banister missing and the last step being more of a jump than a step. We hope the Big Kahuna weathered the storm. God bless
September 2018 Stay
Rating:
1
5
5
Review Date: 09/23/2018
Very spacious and well equipped, perfect for pets, very close to the beach . We had a wonderful time
june trip
Rating:
1
3
5
Review Date: 06/25/2018
a basic home that has been upgraded with Ikea furniture with tasteful appearance. The bones of the home could use some attention. the screen porch sitting is very basic and the screens don't really fit so certainly if you are there when its buggy it will be buggy. the gas grill was not really useable and had no gas. a fan in one of the bedrooms sounded like it was about to fall out of the ceiling. The cable tv needs instructions or is smarter than I am so finding espn or other well known channels was not possible. The ac works well, the washer and dryer are ok and they need a new coffee pot. with that said the location is nice, the style of the inside of the home is well done and enjoyable. For the money it is a great value. The beach is very close and yes you can see and hear the ocean from the porch. The house is in the middle of the Cape and that was also great for either getting off the Cape or getting to the two stores on the Cape. The beach is good in this area but high tides could highly limit your beach area. High tides for us where in the evening and through the night so no issue for us during the day. But this can and will be true for several areas of the Cape. We love the Cape and from walking much of the beach this area has weathered the storms as well or better than others. I would 100% rent this home again. Yes there are a few things that the home owner could fix but even left as is will not effect your trip. My 3 star rating is a very positive 3.
We loved it!
Rating:
1
4
5
Review Date: 04/28/2018
We absolutely loved our stay at Big Kahuna. We go to Cape San Blas twice a year and have stayed at different places each time. Big Kahuna is up there for the best! The decor was amazing- calming, clean, and stylish. The floors were great!! We really enjoyed the screened in porch and the amazing outdoor features such as the firepit and grills/bar area. None of the other places we stayed at have had all of these features- well done!! The walk to the beach was short and easy, and the beach cart we rented came in handy. Although not gulf front, it did have an amazing view of the water from the kitchen windows. The kitchen appliances were up to date and worked well! A few things to keep in mind for those trying to choose a place to rent. These may not matter to anyone, but just an FYI in case they do: -you can hear car/road noises from back bedroom. We sleep with a white noise app so it wasn't a big deal at all for us -the bathrooms are pretty small when it comes to vanity space. The vanities are both pedestal so not much room to keep a toothbrush on, etc. Some wall shelves could really help with this. -both beds are queen size, no king -the kitchen could use a few more items such as a cookie sheet, more mixing bowls -the couches are very stylish and can seat a lot of people, but they are not the most comfortable. Don't get me wrong, they are great for watching a show or two, but the cushions are a bit thin (yet very cool!) But then again, we were there for the beach not couch surfing :) PLEASE NOTE: the website description claims that there is deeded boardwalk off of pilot drive for this property but this is not true. We went looking for it twice and ended up talking to a lady who owned one of the 2 houses at the end of pilot drive. Apparently this issue is "in litigation." She was very kind, but I don't think it's fair to state that the boardwalk and access to the bay is included with this property, since it is clearly not. We were very disappointed about this, as this was one of the reasons we chose this house and rented a kayak... Overall, AMAZING place to stay and great value! We will probably stay here again!!
Please be advised that the bay access has been confirmed deeded access to those staying in Silent Sands (the subdivision where Big Kahuna is located).
April 2018 Stay
Rating:
1
4
5
Review Date: 04/28/2018
Thanks for sharing your beautiful house with us! We had an amazing time at the Cape, as always!
Amazing rental!
Rating:
1
5
5
Review Date: 04/23/2018
Amazing rental! The design/decor inside is perfect for the beach - and the location is amazing!
Picture perfect
Rating:
1
4
5
Review Date: 04/10/2018
The "Big Kahuna" is exactly as pictured. It is very comfortable and even though not located beach front, there is a nice view of the ocean, and you can hear the waves at night. Only given 4 star rating, because it would have been nice if there was a fenced in yard for the dog(s) and kitchen cooking ware more sparse than we would have liked. In saying that, we knew there was not a fenced in yard and the kitchen still was equipped with necessities. Great place for 4 people.
March 2018 Stay
Rating:
1
5
5
Review Date: 04/07/2018
Another great stay at Cape San Blas. Now back home, we already miss the beautiful ocean and bay. The weather was absolutely beautiful, and the beaches are still wonderful.
Big Kahuna
Rating:
1
5
5
Review Date: 03/14/2018
Lovely home in a perfect location with beautiful views of the Gulf. We especially enjoyed the screened in porch . We have reserved again for next year ! Our only recommendation would be adding toilet paper holders in the bathrooms, as well as a place to hang towels in the smaller bathroom .
February 2018 Stay
Rating:
1
5
5
Review Date: 02/19/2018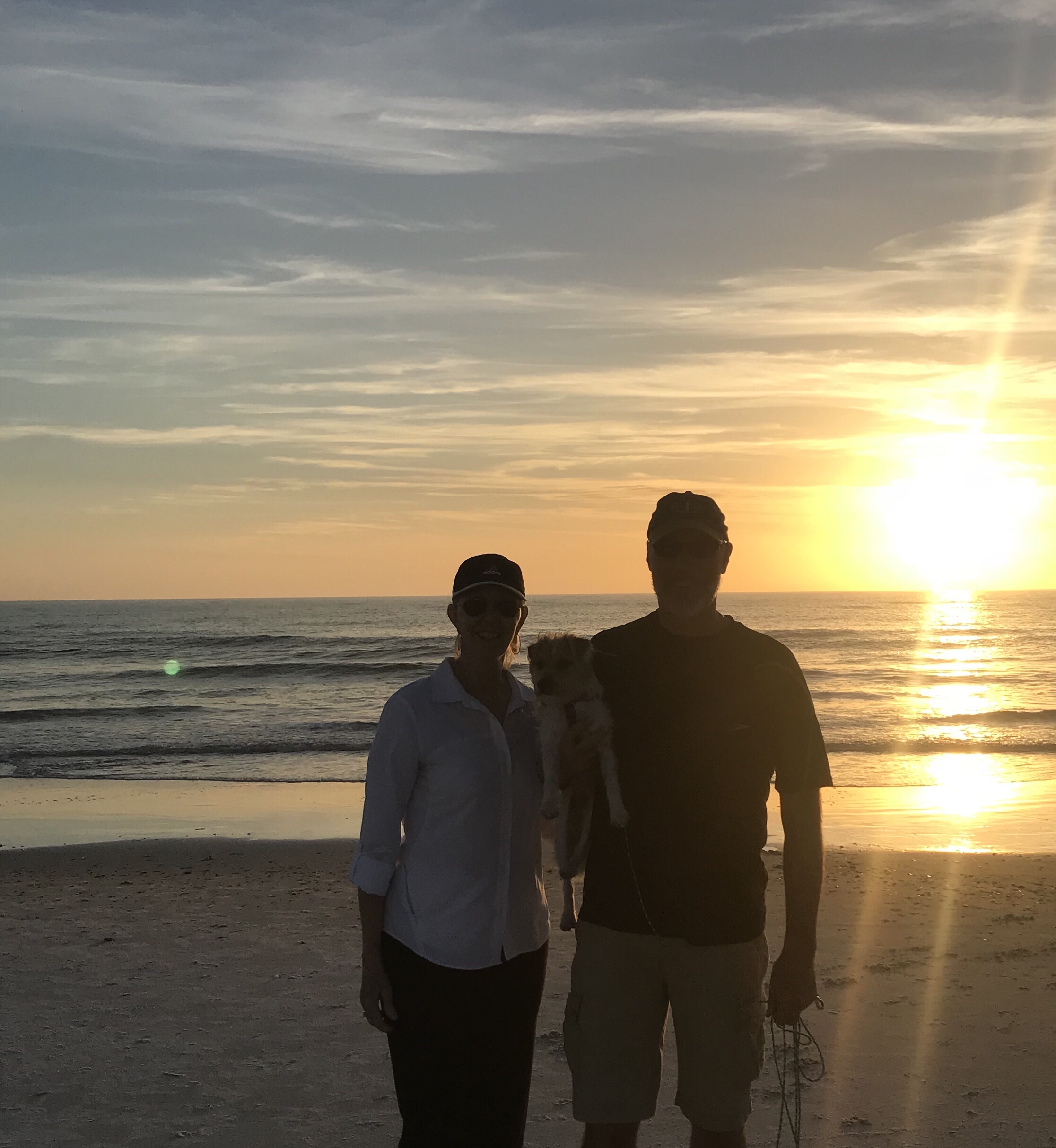 We had a wonderful time! The house was clean & comfortable! Enjoyed the beach & all the other dog lovers. Already planning our next visit !!!
Great Beach House!
Rating:
1
5
5
Review Date: 01/09/2018
Big Kahuna is a beautiful beach house located in a great little neighborhood called Silent Sands...it is impeccably furnished and has every convenience you could want in a beach house...the owners have done a fabulous job in creating the perfect beach escape...thanks for the opportunity to experience Big Kahuna! Hopefully you'll let us come back!!!
October 2017 Stay
Rating:
1
5
5
Review Date: 10/19/2017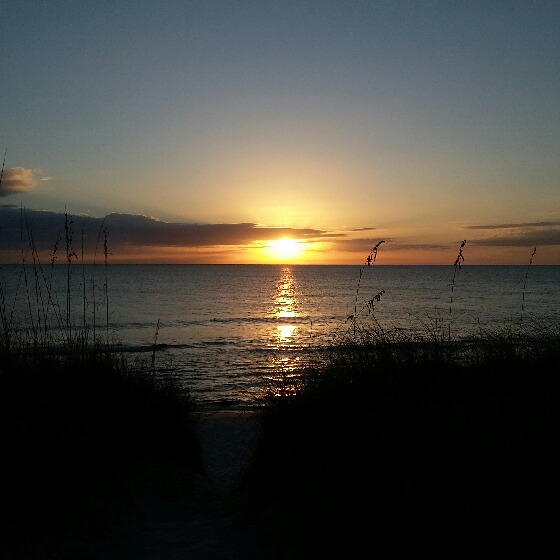 Awesome place. Nice weather and great food. No problems at all.
September 2017 Stay
Rating:
1
5
5
Review Date: 10/05/2017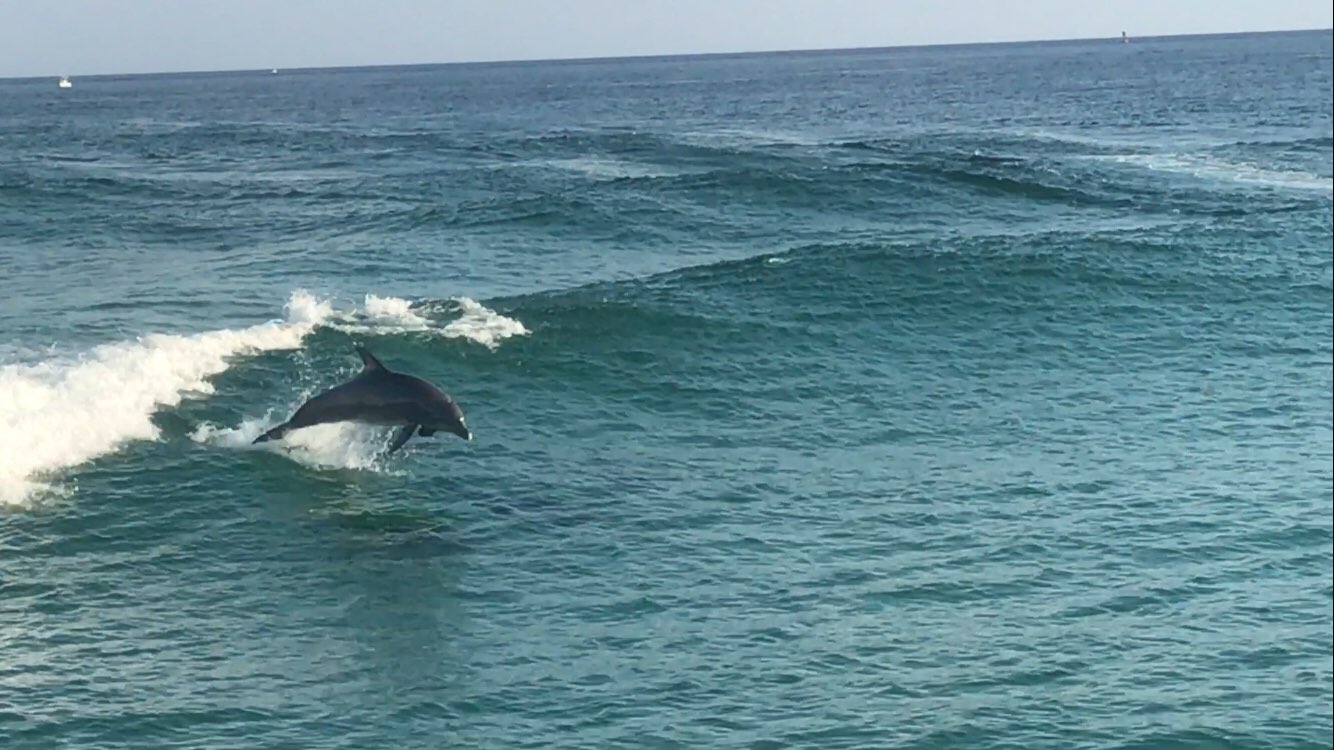 It was great! Love the open design of the house. The outside shower was great after coming back from the ocean and we spent a lot of time on the screened in deck. Can't wait to book again!
May 2017 Stay
Rating:
1
5
5
Review Date: 06/06/2017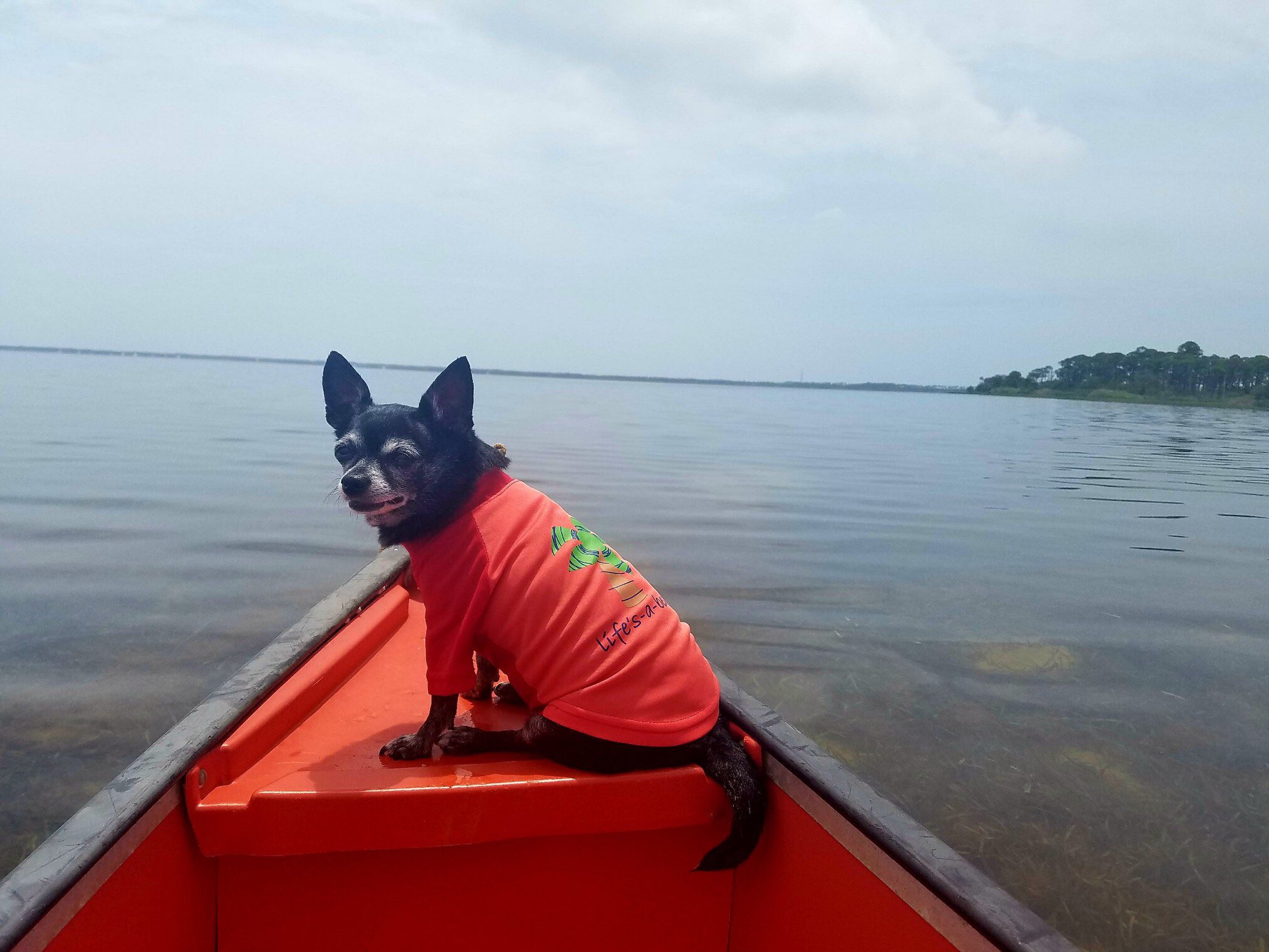 Enjoyed the open floor plan and screened in deck. House was clean ! Beds were a little hard for my taste but were new. In fact everything looked just bought from furniture to utensils. Our dogs enjoyed their stay also, including their canoe trip on the bay. Beach gear was a nice touch, we chose bikes and put many miles on them. We didn't use the family pass this year. Looking forward to next year!
September 2016 Stay
Rating:
1
5
5
Review Date: 09/17/2016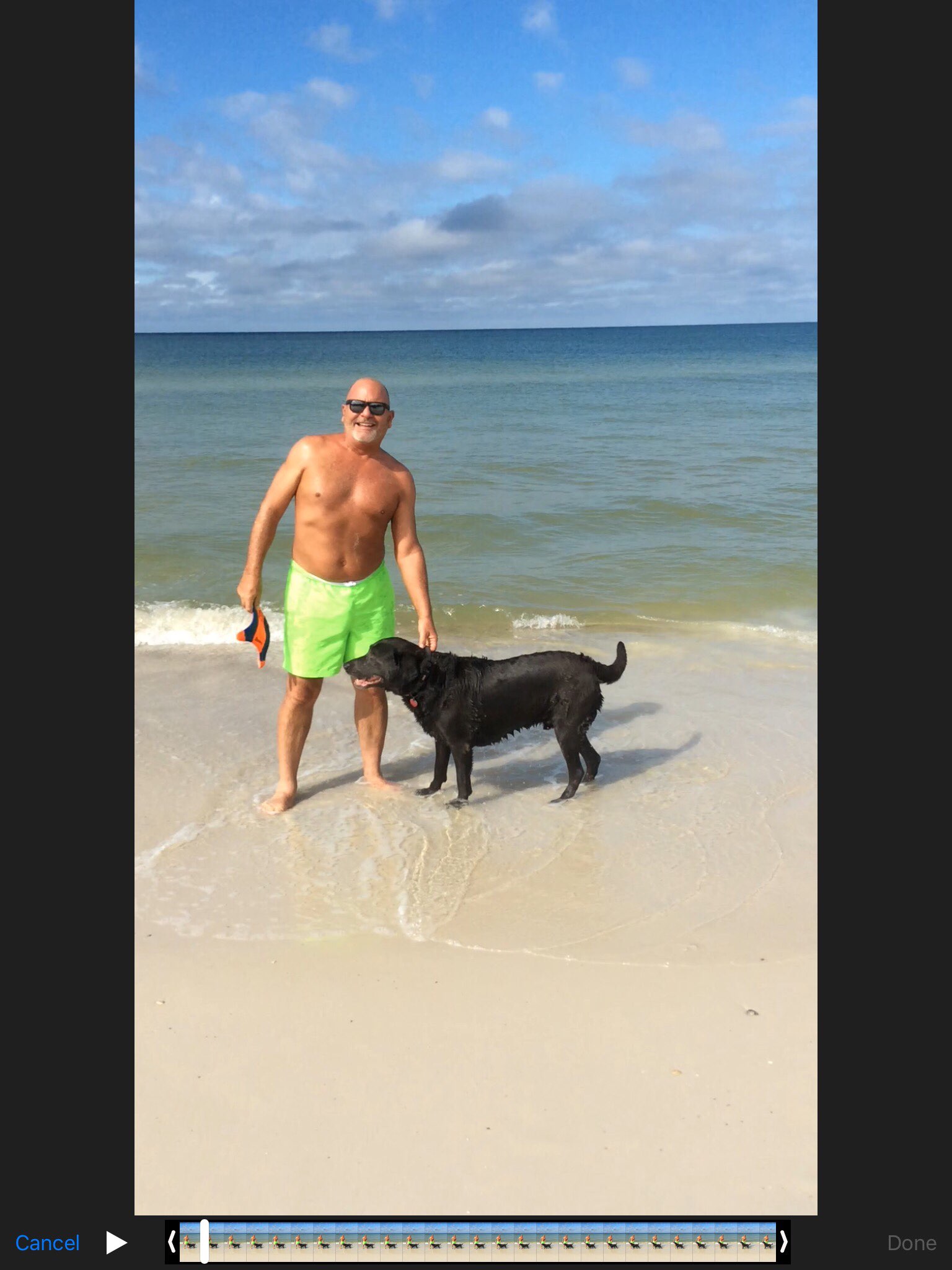 We had an awesome time at Freebird! It's a great beach home with great amenities...our neighbors on the beach were awesome and we can't wait to come back!
Great Beach Week
Rating:
1
5
5
Review Date: 07/19/2016
We enjoyed our stay at Freebird very much. We had family next door/across the dunes staying at Absolute Deckadence, its the blue 3 story beach house with the pool that you can see in one of the Freebird pictures. That was nice to have that as an alternative for hanging out when the beach was to rough to cool off in. My Mother in law and myself especially enjoyed the back deck every morning drinking our coffee and eating our breakfast while listening to the ocean. You can hear the ocean early in the morning when things are quiet. Our dog and the Mother in law both liked sitting on the screened porch with the fan going, he napped and she read her books. There were 6 of us staying here and the only thing I would say is it would have been better if one of the bathrooms were in the hallway. It makes if difficult for the person sleeping on the sofa bed because they have to go through some ones bedroom to get to the bathroom. The other thing is be careful on the decking as the nails are popping up in many places and it is for sure a trip hazard. Had to watch the M-I-Law in her flip flops so she did not trip up on them but other than that it was a delightful place to stay. I did see where they are building a new home that sleeps 10 with a pool in the dune area next door and I just hope that does not interfere with the view from Freebird.
Glad to hear you had such a great time and we'll address the nail pops on the deck - unfortunately this is constant battle with any property in the hot sun. We look forward to you returning to stay at Freebird again.
Your request has been sent. We look forward to meeting all your vacation needs!
Pristine Properties Vacation Rentals Cape San Blas
4693 Cape San Blas Road
Port St. Joe FL 32456
Local: 850-227-1100
Pristine Properties Vacation Rentals Mexico Beach
1200 Hwy 98
Mexico Beach FL 32456
Local: 850-648-1100