boardwalk-sandpiper
Boardwalk-Sandpiper
https://www.visitfloridabeaches.com/rentals/properties/boardwalk-sandpiper/
Boardwalk-Sandpiper - Cape San Blas Florida Vacation Rental
Preferred Payment Discount: $45

Standard Turnover Day: Saturday

Bed Sizes: 1K, 1Q, 2T, 1QSS
&nbsp
&nbsp
&nbsp
***SWIMMING POOL***PET FRIENDLY*** Located in the quiet, beachfront "Boardwalk" Community on Cape San Blas. This 3 bedroom 2 bath gulf view home is fully equipped with all the amenities of home. Recently updated, new flooring throughout the house has been added as well as new furniture. This great home features a Jacuzzi tub in the master bathroom, a screened porch with patio furniture, covered parking, and just a short walk to the pool and the beach. Guests have access to beachfront community pool with bathroom access. Bring your pets, and let the whole family enjoy. 

Floor Plan: 1st Level-kitchen, dining area, living room with queen sleeper sofa, TV, VCR, DVD and stereo; Bedroom 1-king bed with TV and full bath; full bath, Bedroom 2-queen bed, TV and full bath shared with Bedroom 3-2 twin beds and TV.
Complimentary Deep Sea Fishing

Complimentary Horseback Rides

Satellite/Cable Television
Thank you for entering your review. The review will become available to the system shortly.
4
4
Overall Rating:
4.25
4.25
Boardwalk Sandpiper Stay
Rating:
1
4
5
Review Date: 07/22/2019
Overall a great stay for our 2 families. We stayed July 13-20, 2019. One negative was that we couldn't get any of the of the glass sliding doors to lock so we could not lock home while staying. Although neighborhood is very quiet and we never had any issues what so ever. House floorplan was nice worked well for 4 adults and 3 kids. Was clean and ready right at check-in time. Living area felt large and open and the high windows were great for natural light. Although the mattresses in bedroom 2,3, and on couch pull-out are in need of replacing and folks complained they were not comfortable. Pull out couch for sure would NOT be comfortable for an adult. Good thing we brought an air mattress. Master bedroom was great size and it was a comfy bed. AC worked awesome in the house and kept the home very cool! Kitchen fully stocked with all you would need! We weren't in need of anything to cook with. BUT, the right front burner on stove didn't work which was a bit inconvenient due to it being the larger burner and we cooked each day. Dishwasher didn't work well if at all for us…didn't clean dishes on top rack and wouldn't fully drain. Living room/kitchen flooring was pretty shot in a few spots...felt like it had water underneath it previously. Corners were pulling up in a few sections in front of master door. Screen door on porch was ripped so sitting out there to escape the bugs wasn't a great option. Plastic chairs on deck are shot and need replacement. Would've like a more private outdoor shower area…we really didn't use it other then washing the dog since its out in the open. House grill was was very worn and if we didn't have our own grill pan...we probably wouldn't have been able to use it. Grass was extremely long upon arrival on Saturday so much so that kids couldn't play in yard due to bug. Upon a phone call to Rental Company a few days into our stay…it was cut within 2 hours of the request, fast and easy! Having access to the beach and a pool within just a few steps of the home was a major positive and selling point! Super easy and great for families. Pool area was nice, never crowded. Pool water was a bit warm but then again the air temps were too! Beach access is easy just a few minute walk out on the boardwalk to ocean. Never felt crowded and always could pick your own spot to relax. Being able to drive beach was great too although a bit more expensive since you are purchasing for an entire year's access. Allowing bonfires on the beach was awesome too. Ocean water was NOT as clear or blue as I hoped but we did make it down to the State Park were waters were much more clear for the kids to snorkel. It was our first time to Cape San Blas and we came bc it was top rated dog friendly beach. Loved it…thinking about investing in our own vacation home actually. Its for sure a place to relax and chill out. Does NOT have any of they touristy things to do like other beaches but that was the great part for us. Enough restaurants to eat our each day if you wanted but we cooked in house most every day. Grocery shopping was the Piggley Wiggley about 30 mins to Port St Joe BUT all you needed was there. Great stay overall! Was sad to see the Hurricane Michael damage through out the area but everyone has done so much to clean up. The trees in the Boardwalk community itself did NOT have the green foliage that the pictures show BUT it was still very nice..
June 2019 stay
Rating:
1
5
5
Review Date: 06/07/2019
We had an amazing time at Boardwalk-Sandpiper!! We were very pleased with the condition of the house and the property since Hurricane Michael was only 8 short months before. The boardwalk had been rebuilt and is very nice. The pool was very clean and in great condition. There was rebuilding going on at nearby houses but we were never disturbed by the sounds of construction. All we could ever hear were the sounds of birds in the trees and the waves crashing on the shore. We were impressed with how close the house is to the pool and the beach. It was hard to tell in the description just how close it really was but you can easily be from the house to the beach in 3 minutes. And the pool on maybe 1 minute. We were a little surprised by the clarity of the water at the beach. We have always stayed by the trading post or further north by the state park. This was the first time we stayed down this low. The water was brown. None of us wanted to swim in it so we drove to the state park every day. The beach itself was beautiful though and we all enjoyed walking in it looking for shells and wildlife every morning and evening. The air conditioning in the house works very well and was very welcoming g after a hot day at the beach. The water heater did a great job as well keeping up with our family of 6 plus the dishwasher and wash machine running. The maintenance people at Pristine were amazingly fast taking care of the small issue we had of needing a shower curtain liner replaced. We were extremely impressed!! The kitchen was very well stocked with all we needed. Lots of silverware, plates and cups. The only things we could say that could need some attention are the mattresses. All could really use to be replaced. And the bedroom with the twin beds could use some curtains to block some of the sunlight in the morning. The blinds alone just could not keep enough of that bright Florida morning sun out. It would also be really nice to have a real outdoor shower. There is a hose and a shower head under the house though. And a true barbecue pit would be a great addition. We always cook most of our meals at home when on vacation. We didn't realize that the home's grill was just a park style grill. It worked out ok, but was definitely not very easy to use. Overall, these things did not hurt our vacation at all. We had an amazing time and would highly recommend this house to anyone.
March 2018 Stay
Rating:
1
5
5
Review Date: 04/06/2018
Great experience at this home. The beds are comfortable and the kitchen is well equipped with all that you will need. The walk to the beach is a short one down a boardwalk. We have a nice week during April, the weather was a bit cool but we still enjoyed the beach and the pool. The app makes it easy! The only item not listed is the type of coffee maker so that we could bring coffee or pods along. It is a regular coffee maker, not a Keurig, for those coming after us.
June 2017 Stay
Rating:
1
3
5
Review Date: 06/17/2017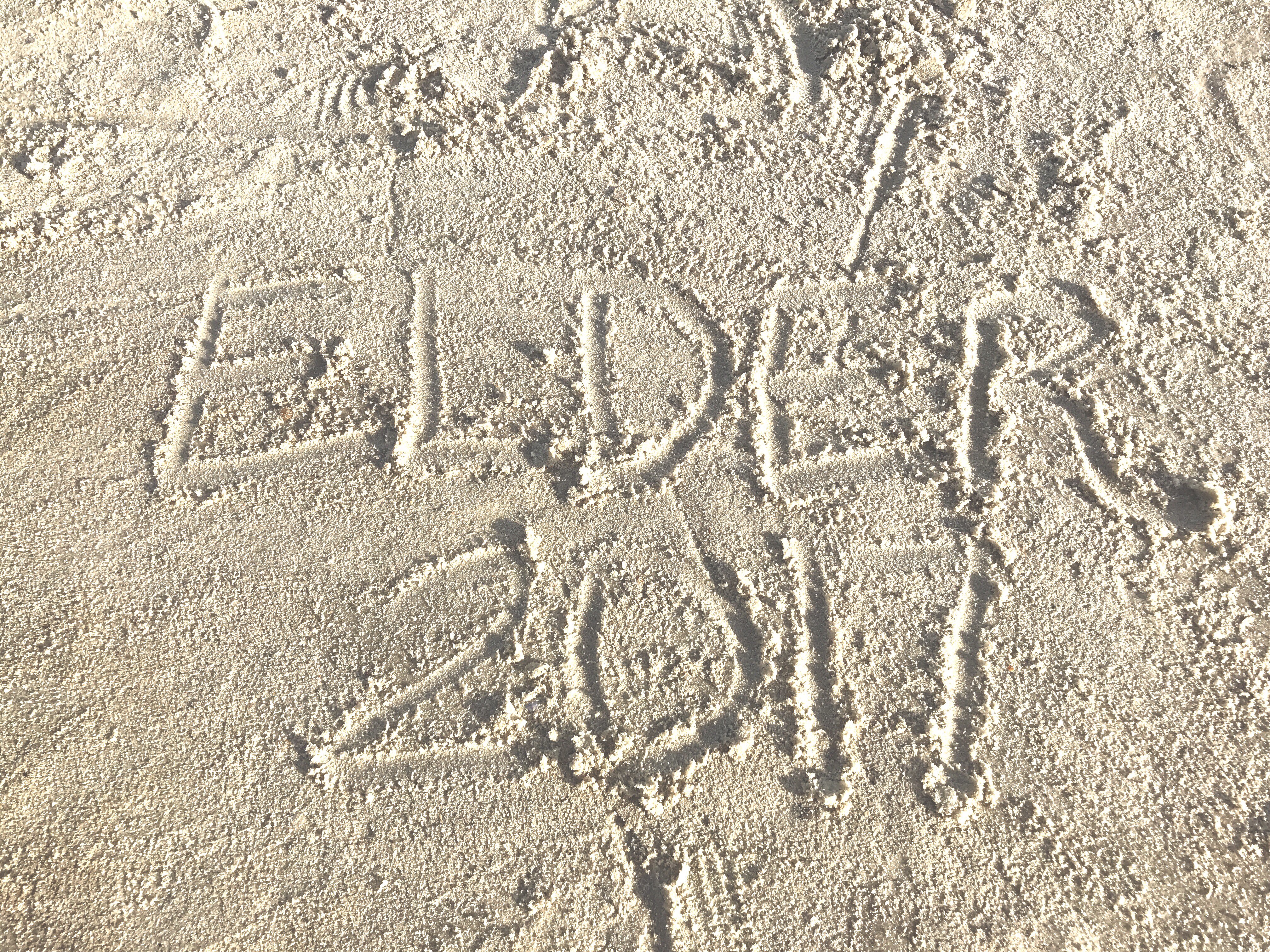 Service was great. Property was dated as far as appliances. It met my families needs, but would have enjoyed it more if we didn't have issues with refrigerator and the dryer. No where did we find that said you couldn't park on the grass and many others in the neighborhood had cars on grass, however, someone stopped by our place and told us to get off the grass.
Property Manager Response:
We appreciate you reporting the issues with the appliances so we could address those. We want and expect everything to work properly for each guest's reservation but if it doesn't we want to know about it so we can try to get any issues resolved - so thank you for reporting them. In terms of parking, yes, this neighborhood has restrictions permitting cars only to park on driveways or in carports. This can sometimes be inconvenient if you have multiple vehicles but the rules are many times in place to safeguard against unforeseen issues like damage to the property's septic system or irrigation system. Regardless we appreciate you complying and again for helping us fix any problems at the house.
Your request has been sent. We look forward to meeting all your vacation needs!
Pristine Properties Vacation Rentals Cape San Blas
4693 Cape San Blas Road
Port St. Joe FL 32456
Local: 850-227-1100
Pristine Properties Vacation Rentals Mexico Beach
1200 Hwy 98
Mexico Beach FL 32456
Local: 850-648-1100