coastal-cove
Coastal Cove
https://www.visitfloridabeaches.com/rentals/properties/coastal-cove/
Coastal Cove - Indian Pass, FL
Preferred Payment Discount: $115

Standard Turnover Day: Saturday

Bed Sizes: 1K, 2Q, 1T, 1Tr, 1BS
&nbsp
&nbsp
Most visit Gulf County, FL for the wonder that's in store.  You never have the same vacation experience twice here.  Being outdoors is key to family fun.  Coastal Cove has embraced this by providing ample outdoor spaces with sturdy, comfortable furniture both in open areas as well as screened-in spots on all levels of the house.  This means, dine in the daylight or play a game of cards with the family under the stars.  And to make it easier to stay out longer, there is a half bath provided under the house on the ground floor. Any time is right to enjoy outside.   However, the indoor space of this gorgeous home may actually trump the natural beauty of the outdoors.
The interior of the home is cleverly designed with the vacationer in mind. Beyond the splendor of the décor, the function is just as exquisite. First the views, that is why you've chosen this spot. With glass sliding doors stretching the entire gulf front side of the living level, you can bring the outdoors in by losing yourself in the views. There's even a killer view from the master bath. The owners realize there are times while at the beach you don't actually want to be on the beach and have provided flat screens in every room in the house.  Inside or out, Coastal Cove has it all.

Floor Plan: Ground level – lot of parking out front if you have multiple cars or want to bring a boat. Covered patio on the gulf side with multiple outdoor dining tables and chairs, and outdoor shower. 1st level – Bedroom 1 – twin bed, trundle, bunk set and TV. This room opens up to the Living Room. Gulf front living room with flat screen TV and sliding doors that open to a screened deck and an open one. Gulf front dining area, kitchen with laundry room and a half bath. 2nd level – Bedroom 2 – gulf front master bedroom with king bed, TV, 2 sliding glass doors that open onto a gulf front deck and the master bath with a sliding glass door, double vanities, claw foot tub and separate shower. Bedroom 3 – queen bed, TV and full bath with shower only; and Bedroom 4 – queen bed, TV and access to the full bath with shower only.
Be advised that Money Bayou's path shifts and can be in front of this property blocking direct beach access at times.

Complimentary Deep Sea Fishing

Complimentary Horseback Rides

Satellite/Cable Television
Thank you for entering your review. The review will become available to the system shortly.
13
13
Overall Rating:
4.7692
4.7692
Mrs.
Rating:
1
5
5
Review Date: 10/14/2019
We had an amazing experience staying at Coastal Cove! Very clean, well stocked, and perfect for our family vacation. The location is convenient to both Cape San Blas & Port St. Joe as well. The private pool was a huge hit with our family, and it was just a short walk to the beach. If you are looking for a great place to relax without the crowds of other locations, this is a perfect spot.
Just what we needed!
Rating:
1
5
5
Review Date: 09/04/2019
This home was everything we thought and more. It is completely updated and even more so from the pictures. The location is great, the spacious home was nicely decorated, and the view was amazing. The amenities of the home were perfect for our family of 5. the private pool was stunning. Would recommend to anyone looking for nice, private, and beautiful home with direct beach views and access. Kudos to the owners and Prestine Properties for a job well done. We will be back.
Outstanding property
Rating:
1
5
5
Review Date: 08/17/2019
This was our first time vacationing in this house after spending years at a home down the beach which was damaged in the hurricane. Did not know what to expect but were completely thrilled with the house. Very clean, updated appliances including an ice maker and perfect layout to hold an entire family including small children. Found it well stocked with everything you need. Will definitely make this our new rental when going to Cape San Blas!
Excellent
Rating:
1
5
5
Review Date: 06/19/2019
I am a very picky traveler, there is always something a little disappointing. Not here. It is the perfect combination of feeling like a brand new property, and yet incredibly well stocked and thought out. The pictures dont do it justice...I think the furniture in the living area and on the screened in porches were recently updated (nicer that the pictures.) We will for sure be back!
Beach Vacation
Rating:
1
5
5
Review Date: 06/02/2019
My family and I spent a wonderful week at Coastal Cove. The pictures of the house do not do it justice. The tile on the first floor has been updated and the entire house is updated and very clean. The kitchen is very well stocked. We loved the screened in porches and the porch swing that looks out on the ocean. The beach is very private and most days we only saw a few other people. I would suggest this house to anyone looking for a quiet relaxing vacation.
Mr.
Rating:
1
5
5
Review Date: 05/08/2019
We just returned from 5 nights at Coastal Cove and loved every minute. My wife and I have been visiting Indian Pass for about 15 years, but my in-laws beach house about 1/2 mile down the beach was damaged by the hurricane, so we rented Coastal Cove. They had just finished their post-hurricane renovations and it was done beautifully. Looks and feels like a new build. We had four adults, four children under 5, and a babysitter. It was the perfect size for us. Very nice to have on-suite bathrooms with all 3 bedrooms upstairs and the bunk room was perfect for the kids. Main level floor plan works well and is very open. We spent a lot of time eating and lounging on the 2 screened in porches. The pool was also very nice when we wanted a break from the beach. The location next to Money Bayou is great for the kids to swim, play, and catch crabs. We also utilized the kayaks to go in-land one day up Money Bayou. Overall, we could not ask for a better house and are looking to book it again for next year.
August 2018 - Family Vacation
Rating:
1
5
5
Review Date: 09/04/2018
I have been visiting FL for over 20+ years and I have to say that this was the best house I have ever rented. There are a lot of steps, but that is expected w/ a beach front house. Otherwise, this house had everything you could need. The house was very spacious and very nicely furnished. The screened porches provided a nice area in the evenings when you wanted to avoid the flying pest. The pool area was awesome and provided everything you needed when spending the day at the pool – including a bathroom/shower and refrigerator at the pool level….so you didn't need to run up and down the upstairs. The house provided ample seating for all guests at the pool area and w/in the house and had a plentiful stock of dishware, silverware and glasses for everyone. This house was easily the most accommodating house I have ever rented for our large family vacation. We unfortunately had a bad run of weather, so we spent a lot of time in the house/pool areas and the accommodations helped offset our bad weather. Thank you for sharing your wonderful home with us!
Family Beach Vacation
Rating:
1
4
5
Review Date: 06/18/2018
First let me say the main reason I gave it a 4 star rating instead of 5 is because there were so many steps and there was no elevator. But that's just me. Our family of 8 had a wonderful time. The house was beautifully decorated and the kitchen had just about everything we needed. We only brought a food processor and a Keurig. We cooked out hamburgers/hotdogs one night and did a low country boil another night. We ate out at Shipwreck, Triple Tails, Sand Bucket, Hungry Howies. We totally loved the ice maker and now we all want one in our kitchens. The huge TV's in the living room and master BR were wonderful. The other BR's had smaller TV's. Unfortunately, there was no DVD player in the living room, so we couldn't watch any of the movies we brought or take advantage of the free DVD rentals. There was a DVD player in the bunk room, and we thought about moving it to the LR, but the connections weren't right. But we still enjoyed the TV during our "house time" and having Netflix was an unexpected bonus! The pool was wonderful and came with pool excessories (we brought our own too). We also used our credit to get a 3-person kayak and the house actually had 2 kayaks (they were the sit-in type). So several members of the family could get out in the ocean at the same time. Fun! We had a bonfire on the beach one night. And we brought our own games and a puzzle, but there were games and a puzzle at the house also. Bring bug spray because the bugs are bad in the evenings (especially when the wind has died down). There were hundreds of crabs on the beach, so if you are skittish (like me) beware and have some good beach shoes to wear. Our daughter-in-law and oldest grandson went horseback riding on the beach and really enjoyed that. We did have a area wide water outage one afternoon that lasted maybe 1 1/2 - 2 hours, but that couldn't be helped. But we didn't have any problems with cell service with our carrier, Verizon. AT&T was very spotty though. All in all, we had a great week at the beach in Coastal Cove! Thanks!!!
June 2018 Stay
Rating:
1
3
5
Review Date: 06/08/2018
beautiful home.
Property Manager Response:
First off, we appreciate all forms of constructive feedback to help improve a property or our service. The power and water issue reported affected not only this house but nearly 5000 houses in the extended area, so needless to say it was something many people had to deal with unexpectedly. As for the Wifi this is something that we do wish could be more consistent for everyone. The infrastructure in our area is getting better but when the population quadruples in the course of less than a month some services like internet suffer. That being said we certainly will take all your comments into consideration when working on solving these types of issues. Thank you.
Coastal Cove
Rating:
1
5
5
Review Date: 10/27/2017
A wonderful place to stay. Plenty of room for all 10 of us. The kitchen is well stocked with enough place settings for 20 people along with pots and pans for cooking food of all kinds. Loved the under the counter ice machine also. Never ran out of ice all the time we were there. The house is nicely updated and very clean. A full size washer and dryer are a plus too. The lower deck facing the ocean has two screened in rooms that were nice in size and much appreciated. The walk to the beach is a short one and if the ocean isn't your thing the inground pool was a hit with our kids and grandkids. The only complaint was there was no ESPN on the satellite programming. A small and minor annoyance for some of our people. This house is the best equipped house we have ever rented. Kayak's, life vests, pool toys, crab nets, etc. and much more all included. Will definitely reserve the house again in the future.
Family Vacation
Rating:
1
5
5
Review Date: 09/22/2017
We absolutely enjoyed our stay at Coastal Cove. There was plenty of room for our 3 families to have their own space plus plenty of room for us all to gather together in the spacious living area. The views were spectacular! The house was well equipped and clean. We loved all the outdoor living spaces and all of us enjoyed the private pool. The screened-in porches were appreciated as well as the swing and picnic tables next to the pool. The short walk to the expansive beach was a plus, too.
August 2017 Stay
Rating:
1
5
5
Review Date: 08/22/2017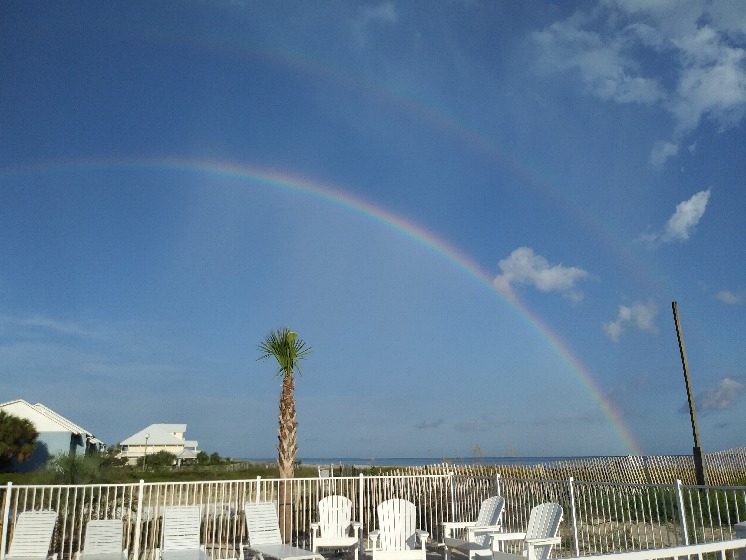 We enjoyed the beautiful Coastal Cove. My favorite spot was the swing with waterfront view. Day of departure we found the lights to swimming pool area but we had fun. Saw
Mrs.
Rating:
1
5
5
Review Date: 06/28/2017
We loved our week at the beach in Coastal Cove. The house was absolutely beautiful. It was probably the most well stocked house we have ever stayed at...the owners thought of everything. The brand new private pool was so nice. Getting to the beach can be an adventure, especially with the rain that we had the week we were there. The grandkids loved using the kayak to get to the beach and had so much fun catching crabs with all the rain. A great time was had by all!! I would love to know the paint color that was in the main living and dining area.
Your request has been sent. We look forward to meeting all your vacation needs!
Pristine Properties Vacation Rentals Cape San Blas
4693 Cape San Blas Road
Port St. Joe FL 32456
Local: 850-227-1100
Pristine Properties Vacation Rentals Mexico Beach
1200 Hwy 98
Mexico Beach FL 32456
Local: 850-648-1100