indian-summer
Indian Summer
https://www.visitfloridabeaches.com/rentals/properties/indian-summer/
Indian Summer - Indian Pass Florida Vacation Rental
Preferred Payment Discount: $45

Standard Turnover Day: Sundays

Bed Sizes: 1K, 1Q, 1BS, 1Duo
&nbsp
Privacy and seclusion await you in this very private, nicely decorated home with one of the most beautiful views of the gulf! Sit and watch the waves gently roll in....Enjoy gulf views from nearly everywhere in the house.  Indian Summer has it all, including wireless internet access, TV, DVD, VCR, book, library, puzzles, and board games. Also featured is a large beachfront deck, and screened porch with great sunrise/sunset views. There is approx. 2,000 Sq. Ft. under A/C. Pets welcome.  
Floor Plan: Ground level-foyer and laundry room with washer/dryer.  1st level-kitchen, dining, living room with TV, and excellent gulf view; Bedroom 1-gulf front bedroom with queen bed, full shower bath and screened porch.  2nd level-Bedroom 2-gulf front bedroom with king bed, TV, full shower bath and screened porch; sitting area with desk; and Bedroom 3-gulf front bedroom with 1 Bunk set and 1 Duo, full tub/shower bath and screened porch.
Satellite/Cable Television
Thank you for entering your review. The review will become available to the system shortly.
14
14
Overall Rating:
4.8571
4.8571
Great spot
Rating:
1
5
5
Review Date: 07/02/2019
What a wonderful place to vacation! This is our second stay at Indian Summer and we can't think of anywhere else we'd want to stay. The house is clean, comfortable and has views from practically every room in the house! We're so glad that it survived Michael. We're already planning for next year. Thank you, Pristine Properties for providing such a great place for our family to spend a week of sun, sand and fun. For us the fact that the house and the beach is pet friendly just adds to the trip.
4th annual family vacation
Rating:
1
4
5
Review Date: 06/25/2019
8 months post Hurricane Michael and we were very pleased with the condition of the house. Some minor repairs were still going on but I would expect them to be complete by next season. My family of 7 adults, 2 children and a dog have been vacationing on the Pass for 4 years, this is the first house we have stayed in that we will likely book again. The location was perfect, secluded and uncrowded as always. The house was well cleaned when we arrived and ready long before official check in time. The kitchen was well stocked with plenty of dishes and silverware as well as every cooking utensil and pot that you could ever need (including a huge one for our lo-country boil. The 3 bathrooms were a life saver when it came to sharing. We love our stay and will definately be back! The only reason Indian Summer does not get 5 stars from us was the duo bed. The mattress is fairly thin and unsupported for two adults to sleep on. The duo bed is also very unstable. Some screws were missing in the structure and all need to be tightened, every time someone on the top or bottom rolled over the whole bed shakes and squeeks. Don't think it is dangerous necessarily just very irritating and makes for a miserable nights sleep!
Family Vac 2019
Rating:
1
5
5
Review Date: 06/11/2019
We had a wonderful vacation staying at Indian Summer. The destruction from Hurricane Michael is so heart breaking. This is our favorite beach and can not wait to be back. This was our 3rd time booking with Pristine Properties and I wanted to say Thank you for all of your friendly people!!
Ms
Rating:
1
5
5
Review Date: 06/01/2019
Great location, fishing was awesome, home was furnished with all you need, clean and had a great layout. Repairs are still underway so look out for nails but the beach was beautiful with no debris! This house has some awesome bones to have survived Hurricane Michael. So happy to be back at Indian Pass! Our family will be back soon. There is a small Weber charcoal grill at the house and it's not listed in the amenities FYI.
Post Michael
Rating:
1
5
5
Review Date: 03/20/2019
We are the first renters after the hurricane & I am so happy we found Indian Summer, since our usual home was unavailable. Once we arrived, I realized the lengths to which the owner had to go to be ready for us. The house is great! King bed in master bedroom is better than mine at home. Each bedroom has its own full bath. This ensures privacy for all. The deck is the BEST on the beach. It's huge & gives you a panoramic view. The location is unbeatable, neighbors are not on top of you. The shelling is fantastic! If anything comes up that you need, between the owner & Pristine, it's taken care of promptly. We're so glad we chose to return to the area despite the hurricane! Beach is as glorious as ever and this house is our new vacation home. Thanks Kim!
September 2018 Stay
Rating:
1
5
5
Review Date: 10/04/2018
This beach house was so welcoming and clean and well kept. The house is prettier in person than in pictures. We stay at different beach houses on different beaches every year and this is my favorite house we have rented. The house is updated and very welcoming, you just feel like you're at "home." The views are beautiful, the beds are so comfortable- the upstairs bed feels like you're sleeping on clouds, they have everything you will need for your trip also. There are plenty of towels, hangers, beach toys, extra pillows and extra blankets, etc.... the little things that you always need more of on beach trips and that make it more pleasant. There were board games and puzzles and books as well. I feel like we could've packed half of what we did and had an amazing trip. I walked with my kids to the general store and we walked as a family to the raw bar. The house is very private also. We LOVE that! We also saw a black bear, dolphins, cool frogs, and many shooting stars every clear night!!
July 2018 Stay
Rating:
1
5
5
Review Date: 08/03/2018
We could not have asked for a better house. It was beautiful. So convenient. Just like we had our own private beach. There was a good save barrier on both sides and our own private driveway. Decorated perfectly. The sectional worked so well with the family. Great time. Would definitely recommend. Hope to be back.
Ms
Rating:
1
5
5
Review Date: 06/15/2018
16th year staying in this house! We love it! Everything we need. The new deck was foot-friendly! We love the regular upgrades the owner does, yearly it seems. Outdoor shower is handy. Very quiet and remote. Never crowded. We love that it is a 20 min. drive to anywhere, except the Raw Bar over the tiny bridge!
May 2018 Stay
Rating:
1
5
5
Review Date: 06/03/2018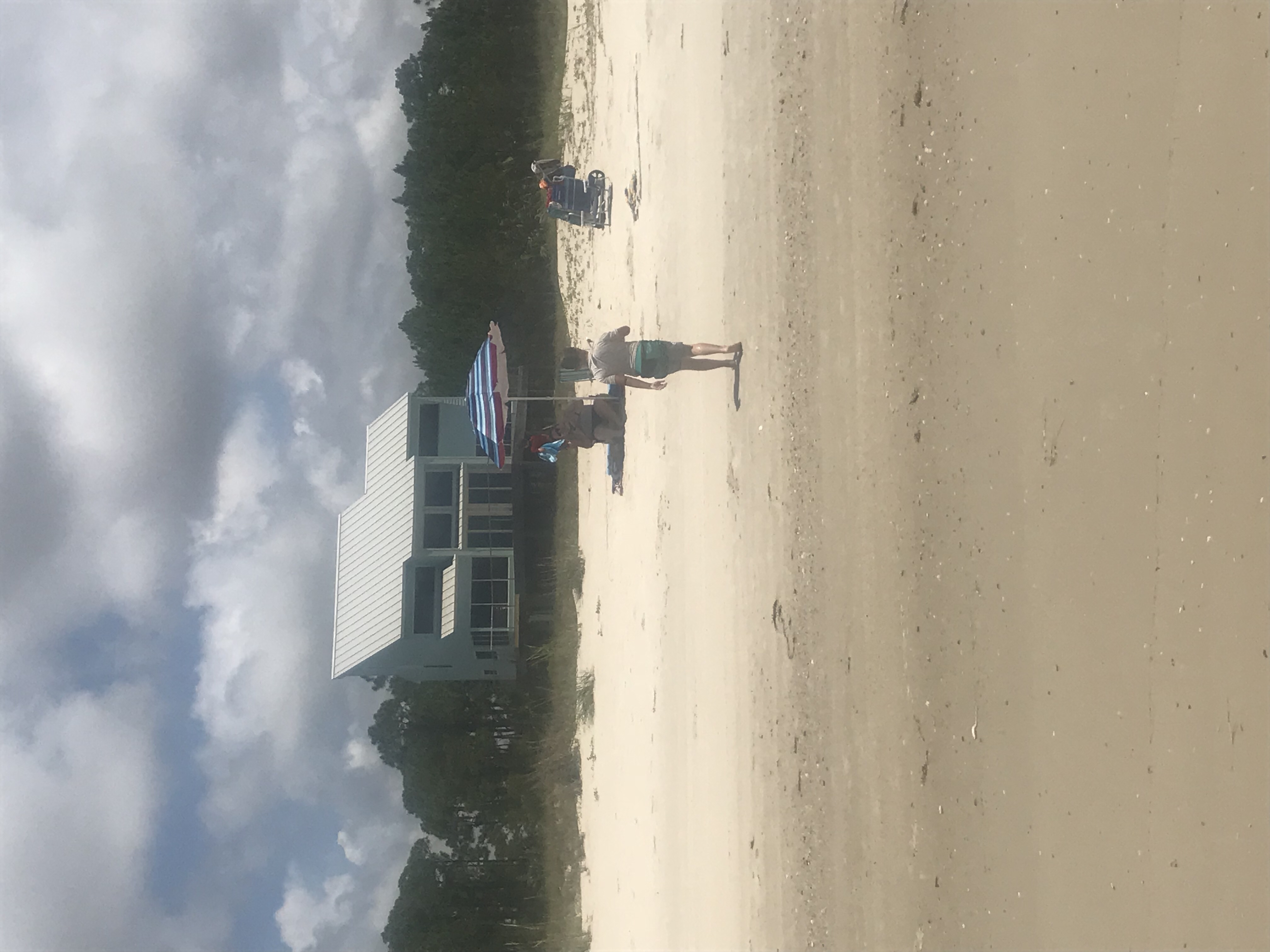 Really loved the house and layout! The updates were really nice (quietest dishwasher ever). Each bedroom having its own bathroom was a huge plus. Only negative was the downstairs bedroom had the hardest mattress I've ever slept on. Really did enjoy our stay!
Mr.
Rating:
1
5
5
Review Date: 01/09/2018
AMAZING! We have been coming to the Cape for several years but this was our first time staying at Indian Pass. Indian Summer was perfect for our family and little Bella. Over the years I have learned to bring my cleaning kit for our arrival. Most homes we have stayed in do not quite meet my standards of being clean. I was totally amazed with the cleanliness of the home! The kitchen was stocked with everything we needed. The location was perfect. It felt as though we were the only visitors to the beach. We watched pods of dolphins almost every day and viewed several eagles from the comfort of the couch. All the issues the previous renter experienced had been taken care of. (Yes, I checked everything when we arrived.) The deck was the perfect size for us and we took some really great pictures of the sunrise and sunset. The homeowner, Kim, was wonderful to work with. Did I mention we had a wonderful time? Looking forward to next year!
Peaceful and Quiet
Rating:
1
5
5
Review Date: 01/01/2018
Laurie and Jeff Lightfoot
This was our second time to Indian Summer. The renovations were wonderful! This place is so peaceful that we plan to keep coming back. We brought our two labs (who spent the entire time outside) since we travel from northern Minnesota, they thought it was great! We can't say enough about how well the owner does if small problems arise. They are on top of it right away. The kitchen is well stocked. The sunshine was nearly non-stop. We love the area and feel right at home at Indian Summer.
Amazing Location and View
Rating:
1
4
5
Review Date: 11/02/2017
We had an amazing time here. The view and location were amazing. We stayed with friends and our family actually stayed in the room with the bunkbeds. I was worried about the comfort of bunkbeds for myself and husband, but they were very comfortable and we were all able to have our own bed (perfect after long days at the beach). The beach access is amazing and very convenient. We got to see dolphins everyday except 1. I have a few recommendations. This is the first time I've ever stayed in a Pristine rental, but I was very impressed. Overall, this property was amazing. 1. The garbage disposal needs fixing.....badly. We cooked breakfast everyday and had a mess to clean up after using the garbage disposal. It may just be a matter of tightening the pipes, but I had to clean everything that was stored under the sink and wipe it down each time we used the disposal. Keep the doors closed, or the mess goes all over the kitchen area. 2. The deck was a little unsafe in some spots. More than one person from our group got splinters from the deck. The supports are wobbly. Great sized deck and great for evening and morning gatherings and watching the sun rise/set, but was hesitant more than once out there....especially for the kids. 3. King bedroom had shower hardware issues. It needs to be fixed. The controls did not work and even came off. 4. Maybe the other rooms had this, but I didn't check. Suggestion of having hairdryers in the baths. 5. Overall this was an amazing place, and we will hopefully make it to Indian /Summer on future trips with friends. Fall Break was a GREAT time to be there. We had perfect weather and the home offered everything we needed. I will definitely be recommending this property to others and hopefully be visiting again.
October 2016 Stay
Rating:
1
5
5
Review Date: 10/21/2016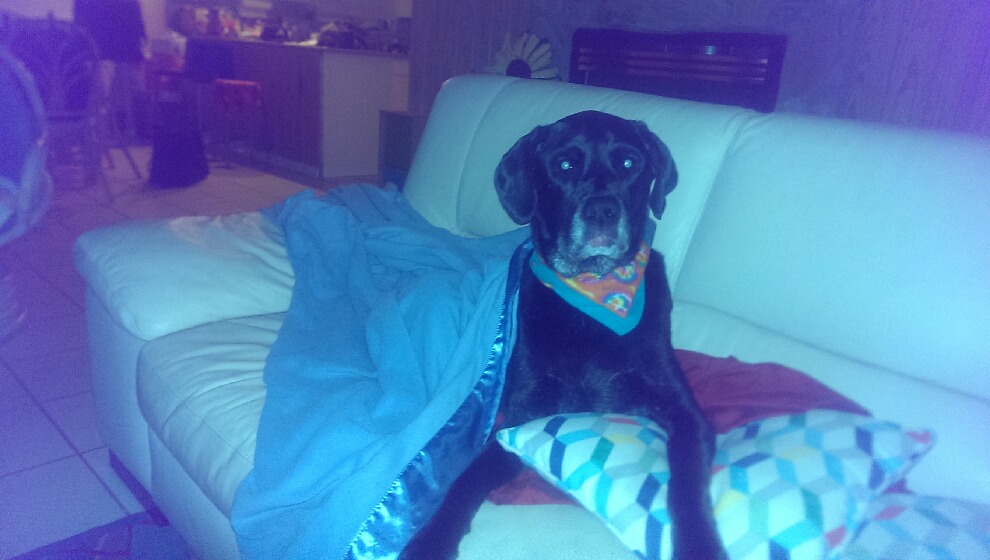 It's our second time staying in Indian Summer. We love it. This visit it was only myself, my wife and our 9 yr. old Labrador named Sadie. The house was clean, bright and ready for guests. Pristine does a great job with the property. They are very helpful and cooperative with any questions. I understand that we are the lasts guests before some remodeling takes place. We look forward to seeing it again next year. Is it perfect..no but honestly that's what makes it feel like home. We would not consider staying anywhere else. We'll be back again next year!!
September 2016 Stay
Rating:
1
5
5
Review Date: 09/18/2016
We had a great time staying in this home. The views were amazing and the privacy was just what we wanted. The only downsides were the floors being full of pet hair and the odor. Other than that, this house is definitely somewhere we are considering staying again!
Property Manager Response:
We're so glad you had a great time and would consider returning to Indian Summer. Again we apologize for missing some dog hair left by the previous guests and appreciate you letting us take care of that. We look forward to you staying with us again!
Your request has been sent. We look forward to meeting all your vacation needs!
Pristine Properties Vacation Rentals Cape San Blas
4693 Cape San Blas Road
Port St. Joe FL 32456
Local: 850-227-1100
Pristine Properties Vacation Rentals Mexico Beach
1200 Hwy 98
Mexico Beach FL 32456
Local: 850-648-1100