pelican
Pelican
https://www.visitfloridabeaches.com/rentals/properties/pelican/
Pelican - Cape San Blas Florida Vacation Rental
Preferred Payment Discount: $70

Standard Turnover Day: Saturday

Bed Sizes: 1K, 3Q, 2DB, 1Tr
&nbsp
&nbsp
&nbsp
This, freshly painted, roomy gulf front home has 3 bedrooms, a loft with sleeping capacity as well as a downstairs studio apartment.  Also included in this beach house are 3 baths, ceiling fans, 3 large TV'S, Bose stereo w/multi-disc CD, 3 DVDs, 3 VCR's.  Open kitchen with new large side by side fridge (water/ice in door). Dishwasher, Microwave, Blender, lots of accessories!  Washer/Dryer, telescope for stargazing, excellent floor plan features large gathering room/dining area, private boardwalk to beach, outside shower, outside grill area with large benches for seafood gatherings and fish cleaning station.  
Stunning views from virtually every room!  Watch rolling dolphins, graceful gliding pelicans and showering schools of baitfish from the large sundeck, upper balcony for upstairs bedrooms offer fantastic view!   The studio apartment on the ground floor, while there is no interior access to the main house, has cable TV with DVD, small fridge, microwave and full bath.  You will love this outstanding beach home!!
Floor Plan: Ground Level-Bedroom 1-studio apartment that includes a full bath, queen bed, day bed, a small refrigerator, microwave. 1st Level-kitchen, dining area, living room with fireplace, TV, VCR, DVD and stereo system; Bedroom 2-queen bedroom with gulf front balcony; laundry room with washer/dryer; and full bath with double vanity. 2nd Level-sleeping loft with day bed and trundle, TV, VCR; Bedroom 3-gulf front bedroom with balcony and king bed and TV; Bedroom 4-gulf front queen bedroom with balcony; and full bath.


**Pet Friendly**
Complimentary Deep Sea Fishing

Complimentary Horseback Rides

Satellite/Cable Television
Thank you for entering your review. The review will become available to the system shortly.
8
8
Overall Rating:
4.25
4.25
Nice but needs some help
Rating:
1
3
5
Review Date: 08/01/2019
Great location. This area of the beach is much less crowded. Water is so clear and beach access is great. Had a few issues but Pristine was prompt to correct them. Be aware that it is an older home. Although the bathrooms are updated, the kitchen could use a face lift. The downstairs apartment area needs some serious assistance. The trundle bed is actually just a twin. There is a strong mold odor and the lights are not all working. The pictures do make the living area seem much larger than it actually is. The large dining room table is great. The deck needs repairs. Splinter alert. Thanks for the great time!
August 2018 Stay
Rating:
1
4
5
Review Date: 11/14/2018
The house was very lovely. Yes, there are some parts that could use some improvements, but I will say that the bathroom upgrades were very nice. This house is in a great location on the north end of the Cape. We had a great time watching the seabirds and dolphins put on acrobatic shows for us. Dogs loved the beach. And of course the sunsets...everybody renting at the Cape knows about those. Overall, I can say that we enjoyed our stay and were very comfortable. We had a Cat 1 brush past us the first week of September, which kept us indoors for a day or two. We are sad about the big one that came a month later, and we hope for a speedy recovery for the Cape and the entire region!
June 2018 Stay
Rating:
1
5
5
Review Date: 07/02/2018
Enjoyed our stay very much. Very spacious interior. Loved that every bedroom had ocean view. Would be the perfect location if part of the deck was covered more or screened in. Could tell the stairs had been replaced........while the rest of the deck could use some work/paint or stain as well. But overall....nice.
June 2018 Stay
Rating:
1
5
5
Review Date: 06/18/2018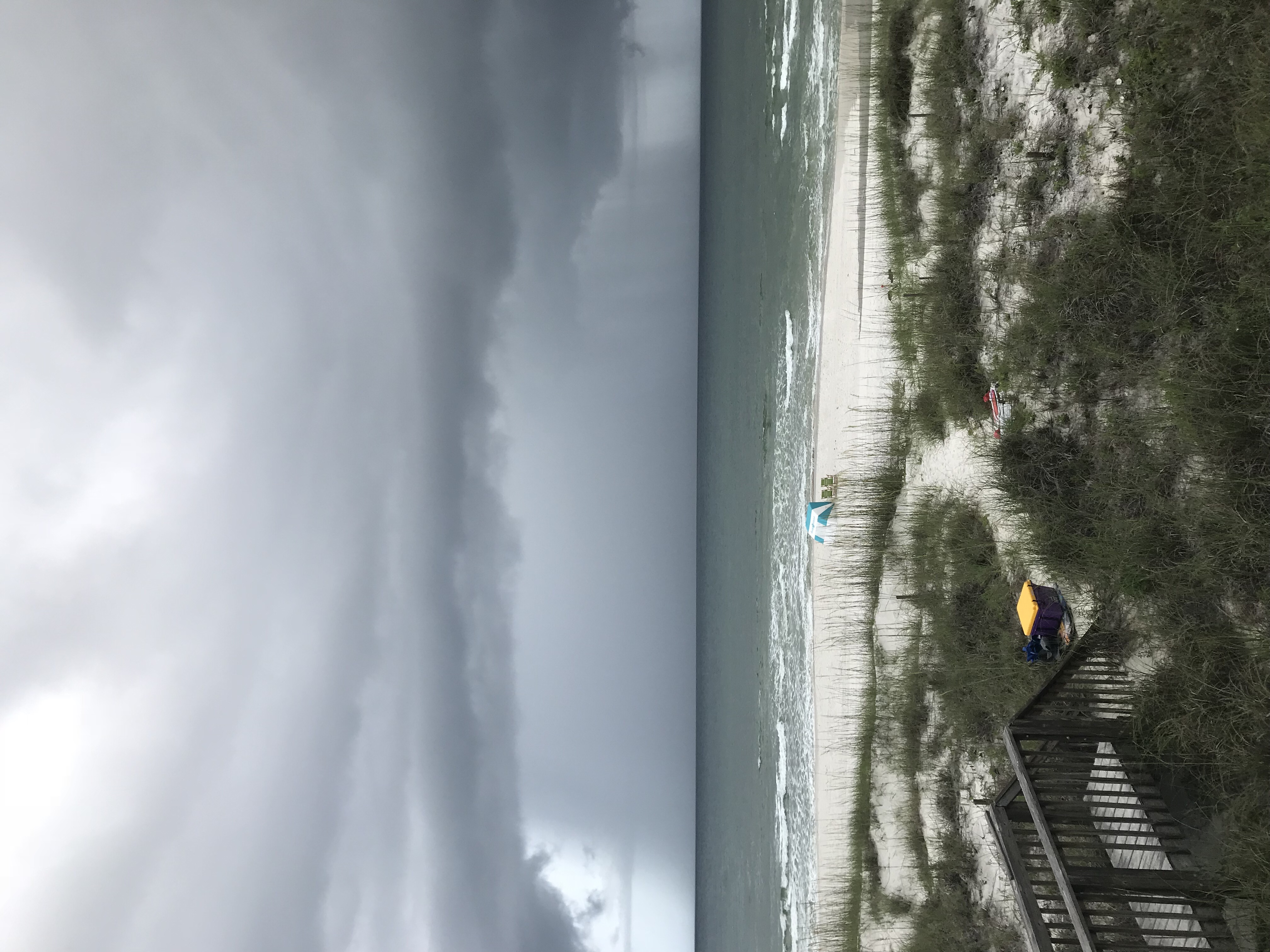 This house excellently accommodated 11 people including 2 teens a preteen and 2 young girls and 2 babies. There were lots of beds and the bunkhouse underneath was a perfect getaway for the teens. Lots of beach/person ration. The cleaning people seemed rushed and it seems like the house is due for a deep cleaning and in the process of some updates, but overall we really enjoyed this house and would return. It is evident lots of lovely memories have been made there. Couldn't find a cheese grater or can opener, but they did have a dip chiller and lots of other cool things.
Very Comfortable
Rating:
1
5
5
Review Date: 04/03/2018
The home was spacious, clean and the beds were comfortable. The beach was never crowded and it was another wonderful stay on The Cape
Mr.
Rating:
1
4
5
Review Date: 11/25/2017
We had a very good stay. We very much enjoyed the bathroom upgrades, the recliners and the big screen TV. We also enjoyed the deck, but missed a screened,and covered area. I did notice that the towel bar in the main floor bathroom has been used as a handle for folks exiting the shower. The shower door opening is small, thereforeI suggest that a handle be installed close to the window jamb. I would suggest that the existing handrails be removed and Trex be installed to eliminate splinters in the hands. The house was well equipped, and did not need anything it did not have. Again we enjoyed this house very much.
Pelican Review - May 13-22, 2017
Rating:
1
3
5
Review Date: 06/02/2017
Back porch needs big time replaced - we got lots of splinters and the bottom deck of it isn't safe at all - falling down. Kitchen needs new pans, Cookie sheets - very used and old. Bathrooms were nice but heard they were just all renovated. Great location on beach but walkway to beach needs to be redone - very old and got splinters from it. Size of house was nice and bedrooms were furnished well. Outside landscaping needs to be done - it has none and also they were building a new house right beside us which was loud every morning but no worries we did like location. Also the cable kept going in and out along with wifi which wasn't good. Thanks.
July 2016 Stay
Rating:
1
5
5
Review Date: 08/20/2016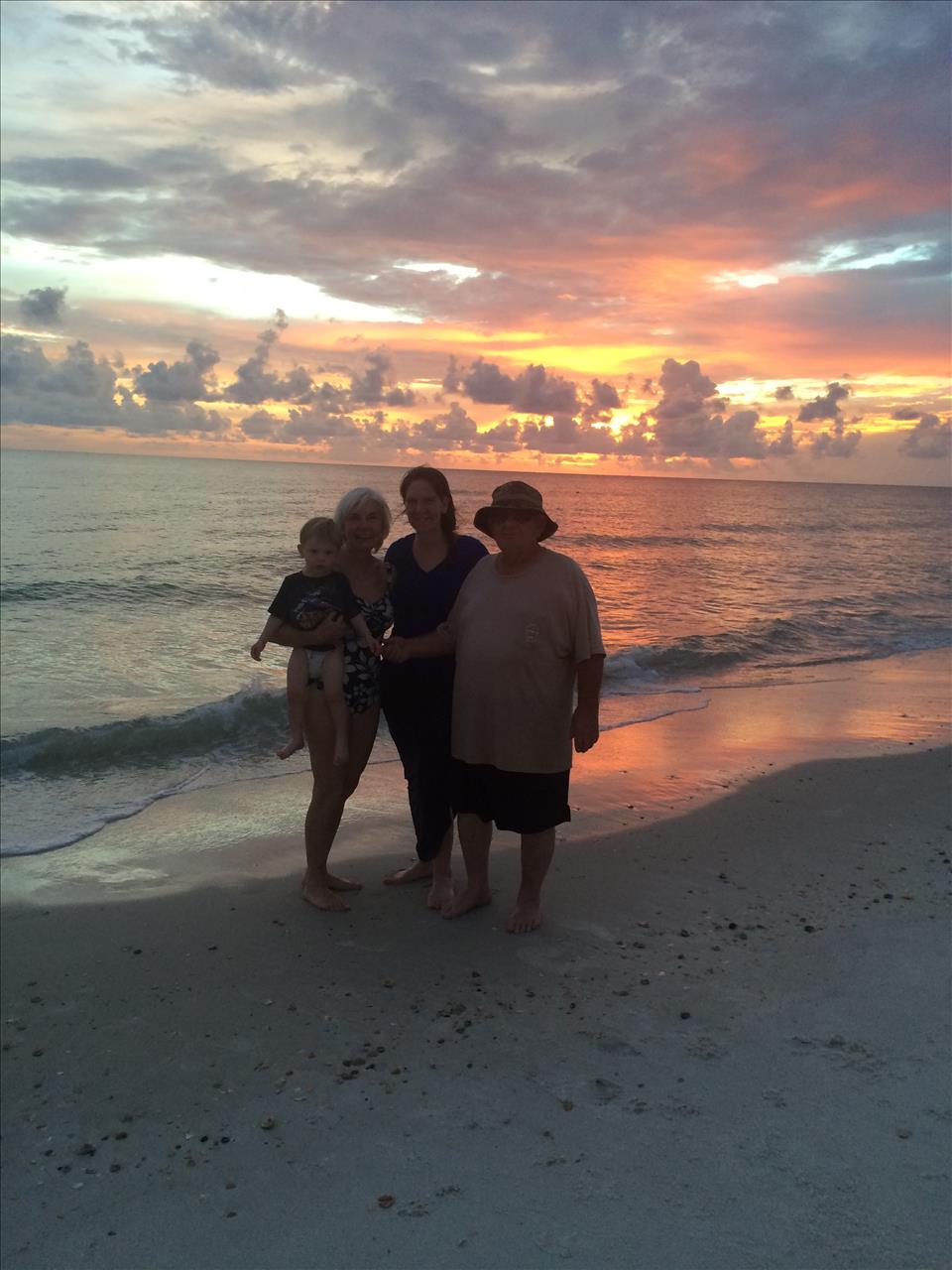 I first came to the Pelican as a 1-year-old. We went every year growing up. This year I went back with my husband, 1-year-old son, and my parents. It was like coming home! Some of my favorite pictures were even still on the walls. Our old logs are in the old guestbook. We made great memories trying to take down our canopy in a windstorm, playing ladderball, cooking smores, playing boardgames, hiding a huge conchshell for the kids to find, and bodysurfing. My son liked to stand in the waves and shout "no!" at them as they washed over him! I don't know if the same family owns the Pelican as did in 1990 when I first came, but if so, thanks for years and years of memories. We enjoyed reading back through our old logs and remembering all the crazy times. Do you still have the VHS video log we left in like 1994?
Your request has been sent. We look forward to meeting all your vacation needs!
Pristine Properties Vacation Rentals Cape San Blas
4693 Cape San Blas Road
Port St. Joe FL 32456
Local: 850-227-1100
Pristine Properties Vacation Rentals Mexico Beach
1200 Hwy 98
Mexico Beach FL 32456
Local: 850-648-1100