sacajawea-by-the-sea
Sacajawea by the Sea
https://www.visitfloridabeaches.com/rentals/properties/sacajawea-by-the-sea/
Sacajawea by the Sea - Cape San Blas Florida Vacation Rental
Preferred Payment Discount: $70

Standard Turnover Day: Sunday
Formerly "A House by the Sea" this wonderful gulf front house located about midway down the Cape San Blas peninsula very near the Seagrass Subdivision.  This single-family home is comfortably arranged for everyone to enjoy while on vacation.  There is a private boardwalk for easy access to the beach and two gulf front decks to enjoy while watching the kids build sandcastles.  One of the decks is covered while the other is open for bathing in the sun.
Floor Plan: Ground level-covered, paved parking and foyer.  1st level- gulf front living room with TV, VCR and DVD; Dining, Kitchen, Laundry room, Full Bath and Bedroom 1-queen bed with TV and baby crib.  2nd level-Bedroom 2-queen bed, TV and full bath; and Bedroom 3 – gulf front master bedroom with king bed, TV, private gulf front balcony and full bath with Jacuzzi tub, stand-up shower and double vanities.  3rd Level-Loft with a bunk set and TV.

**Pet Friendly**
Complimentary Deep Sea Fishing

Complimentary Horseback Rides

Complimentary Wireless Internet
Thank you for entering your review. The review will become available to the system shortly.
13
13
Overall Rating:
4.6923
4.6923
Feburary 2018
Rating:
1
5
5
Review Date: 03/11/2018
Wonder house, great location, great beach.......not much more to say. This was our third year on the Cape and 3rd different house. This one was very nice, lots of room. We had our adult kids come to visit and they really enjoyed themselves here. Very relaxing. Would definitely rent again.
Sacajawea By The Sea
Rating:
1
5
5
Review Date: 09/09/2017
I loved this house STEPS TO OCEAN ! QUIET AND SECLUDED! lovely home had everything needed outdoor shower and hose handy with family and dog beach gear was nice which was included a bit pricey would loved to stayed longer definetly the forgotten coast very Quiet and relaxing lovely home.
August 2017 Stay
Rating:
1
4
5
Review Date: 09/01/2017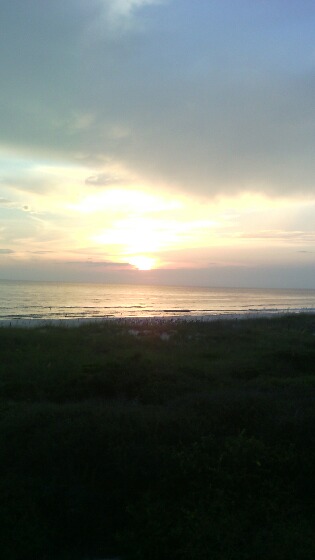 I loved my stay cape San blas was wonderful so peaceful not crowded at all I can't wait to come back the house was perfect
Phenomenal home perfectly located on prime Cape San Blas beach!
Rating:
1
5
5
Review Date: 07/26/2017
This is our second year returning to Cape San Blas. Now that we know more about the beach and the area, we can't say enough how perfectly this house is located on the Blas. This beach front home is about 20 steps from the sand and it's located on some of the best beach the Blas has to offer. The sand is soft, fluffy and white. The water was clear and calm. The beach had just the right amount of beach goers. It was just a great week. The home's amenities, layout, and cleanliness were spot on. This is also the second year we have booked through Pristine Properties. We have had great experiences each time. They have a great staff that's very responsive, a great website that allows for seamless booking, a great equipment rental program, and a convenient app to download to your phone. We will be returning to them next summer for our next Cape San Blas trip!
May 2017 Stay
Rating:
1
5
5
Review Date: 05/23/2017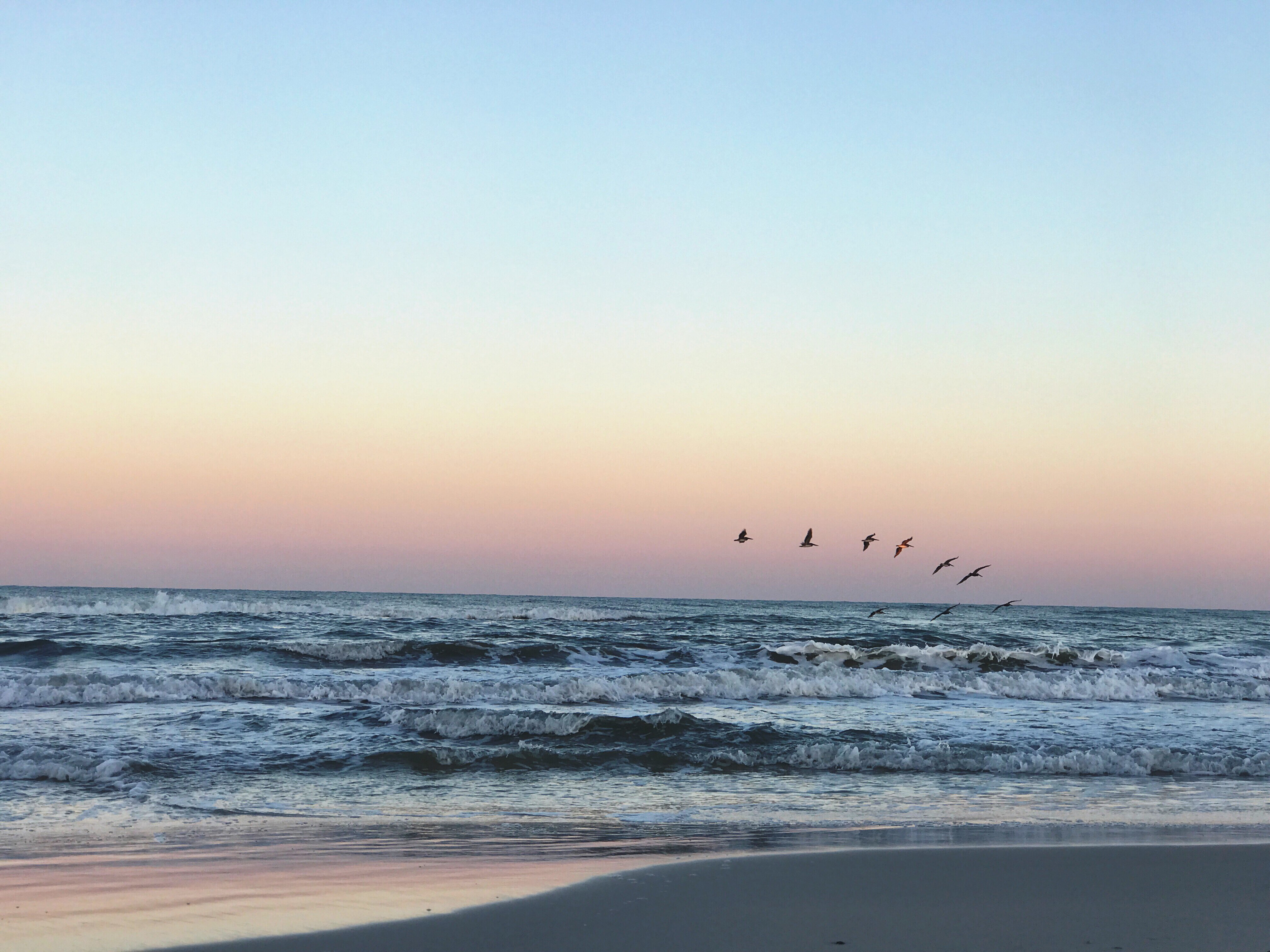 We were fortunate enough to stay at this wonderful home earlier this month and from the moment we walked in we felt at home. There was nothing left unchecked in preparing the house for guests. The access to the beach was direct, clean, easy and short. Being right on the beach allowed freedom for our older children and overall provided a nice and peaceful experience for us. Honestly, I can not say enough about this house and we are already looking at our calendars to rebook for next year. That said, our photos had many friends inquiring and I must say that I'm a little selfishly hesitant to share our beautiful new find. :) Thank you Thank you. This home made our much needed retreat a genuine place of rejuvenation.
Mr. and Mrs.
Rating:
1
5
5
Review Date: 03/14/2017
Once again, our two month stay here was memorable. The weather was amazing, far better than in the past, and we thoroughly enjoyed Sacajawea with its commanding views of the sea and white sand beaches! Farley, our dog, give it five paws up!!!!!!
Sacajawea By The Sea
Rating:
1
5
5
Review Date: 02/19/2017
Our first time at the beautiful Cape San Blas area. We loved the location (short distance to both Apalachicola and Port St. Joe). The house was well-stocked and in good shape for a beach cottage. We enjoyed the huge master bedroom on the second floor. Views were awesome, especially the sunsets. Every day we took walks on the beach where we met some of the most friendly people, along with their pets. The beach was so very quiet early in the morning and was ideal for leisurely walks. We were looking for a quiet area to vacation in, and this house filled the bill. We also looked at other rental properties while we were there but nothing began to compare to this jewel! We would be remiss if we did not mention that the Pristine Property people (especially Suzanne) were a joy to work with and had excellent response time when we called for any minor problems which occurred. We would highly recommend using Pristine Properties for your next booking. Thank you for a "slice of heaven" in Cape San Blas!
October 2016 Stay
Rating:
1
5
5
Review Date: 10/15/2016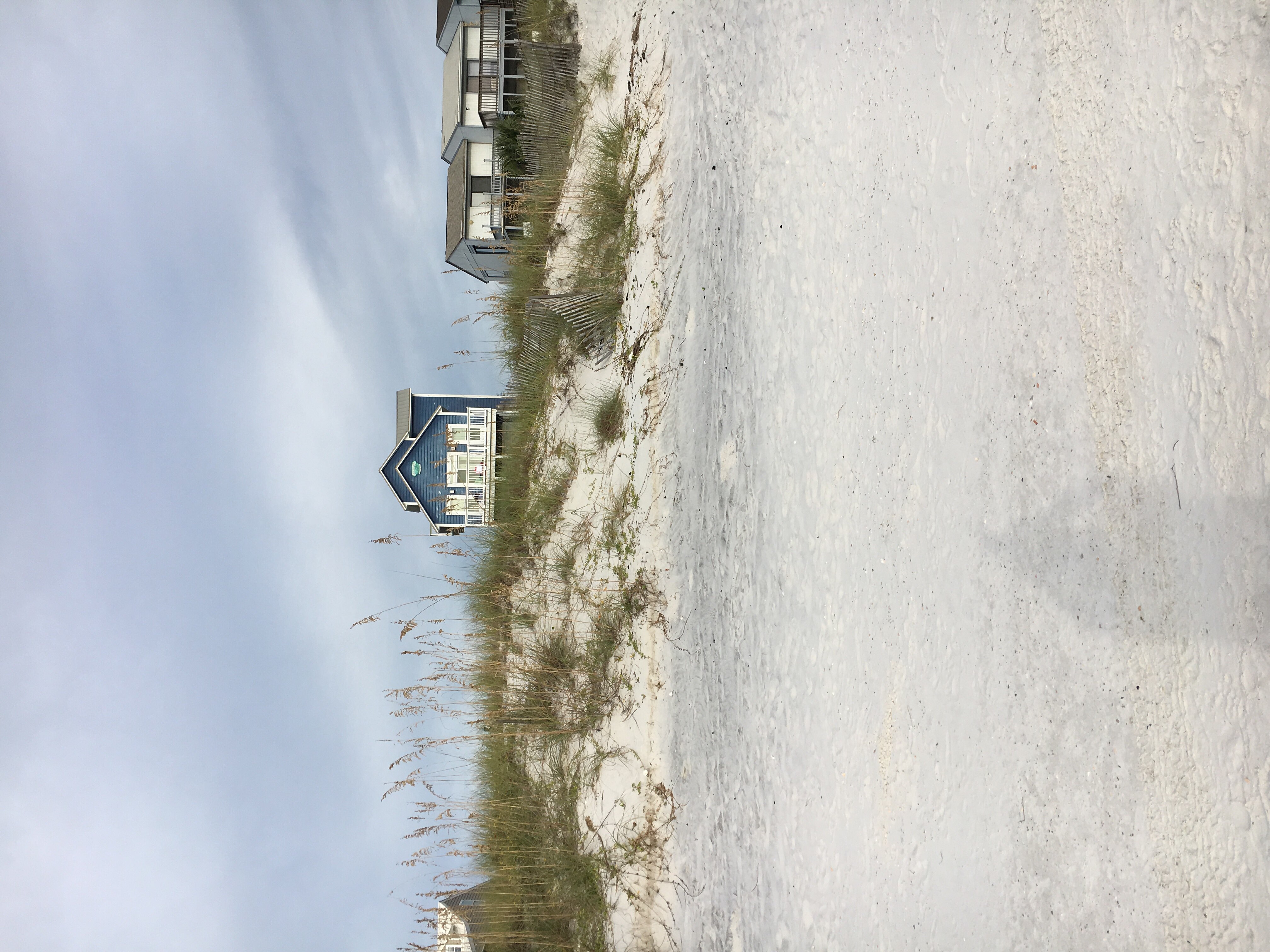 We had a blast. Perfect before our family. We love the Cape and come every year. Thank you for such a wonderful home with an amazing view.
September 2016 Stay
Rating:
1
4
5
Review Date: 09/25/2016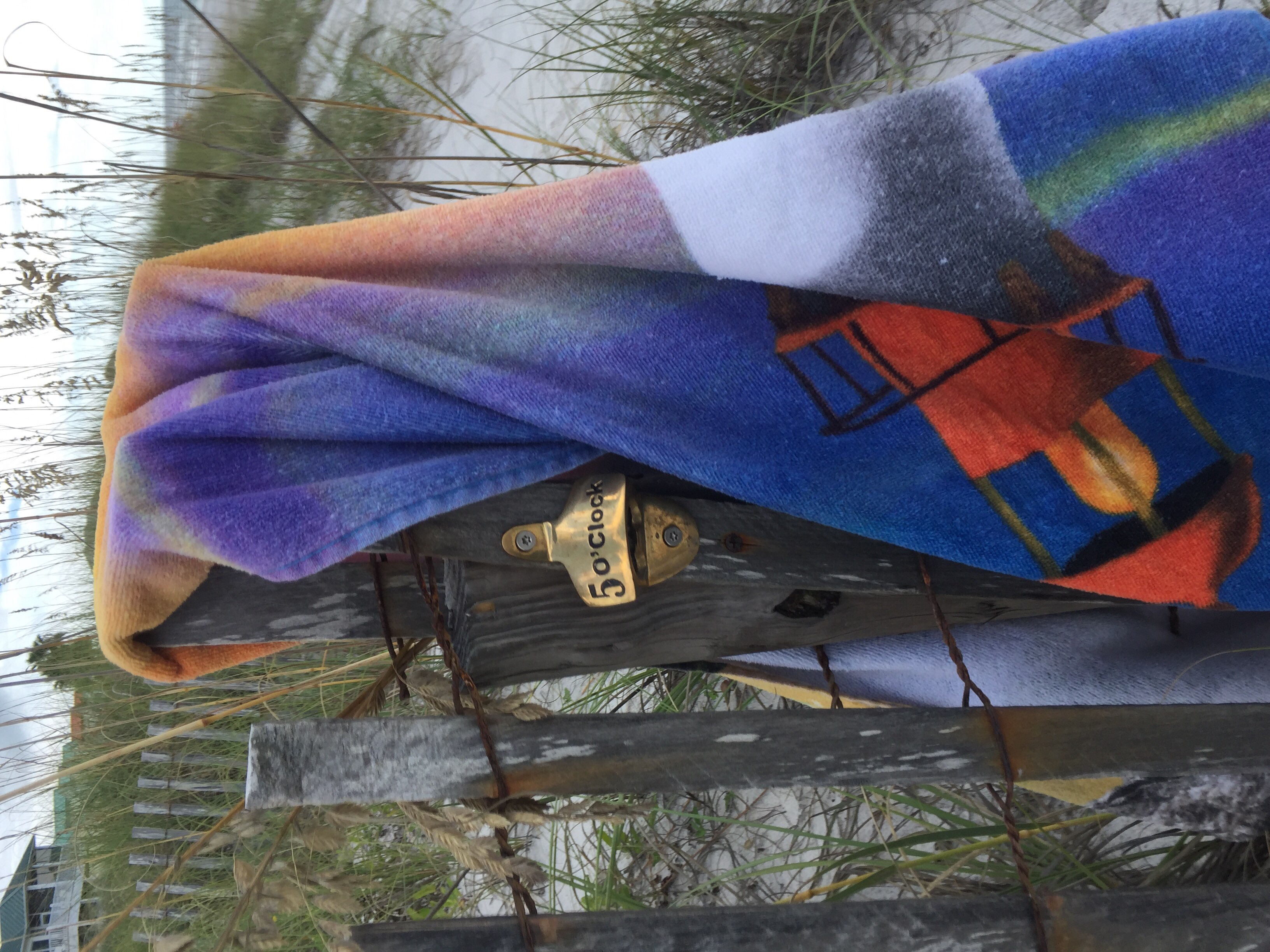 We love visiting Cape San Blas! We have rented a different house from Pristine Properties for the past few years. We loved that house! It had 5 bedrooms, with 3 being ocean front. So I was a bit spoiled as well as the other people that shared the house. Sacajawea By The Sea would be more suited for a family rather than couples because it only has the master bedroom ocean front with a large, full sun deck. The other 2 do not have a view or deck access. The open loft with bunk beds does have a small deck with a black (hot!) tarp floor on the one side with a view. The living space and kitchen is accommodating and comfortable. The laundry room off the kitchen is great. It is unfortunate though that the first floor has only 1 bathroom that shares with a bedroom and the living area. So if a couple is using that bedroom the other people have to go upstairs to have access to their private bathroom. Overall; Sacajawea By The Sea is a great house for a family. But, not for 2 or more "couples". It is well maintaine
Easy beach access+ kid friendly + clean
Rating:
1
5
5
Review Date: 08/13/2016
This is a very kid friendly property, on the beach, fenced in yard; baby gates, high chair and a crib all there. Access to the beach is super easy and kids can walk on their own. The top bunk room is awesome for kids too! Very clean and up to date furnishing. Beautiful views from every window. Fully stocked kitchen with everything you could need. Highly reccomend.
February and March 2016
Rating:
1
5
5
Review Date: 03/25/2016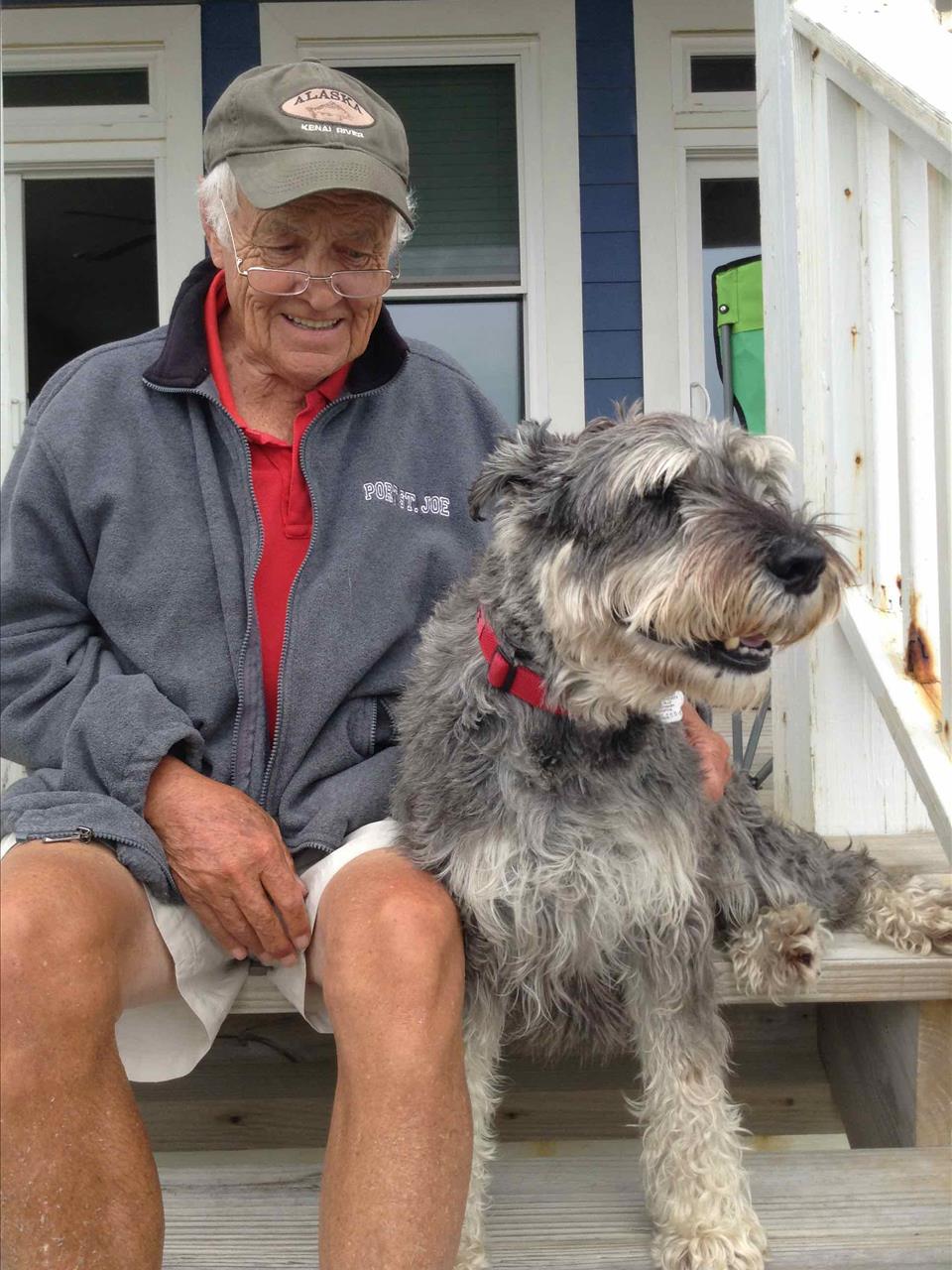 Our two month stay at Sacajawea bt the Sea was indeed memorable, and we were most pleased to enjoy all aspects of beautiful Cape San Blas. It is a truly wonderful seaside retreat...nicely appointed, with a commanding ocean view. Thank you for allowing us to share such a treasure!
December 2015 Stay
Rating:
1
5
5
Review Date: 01/03/2016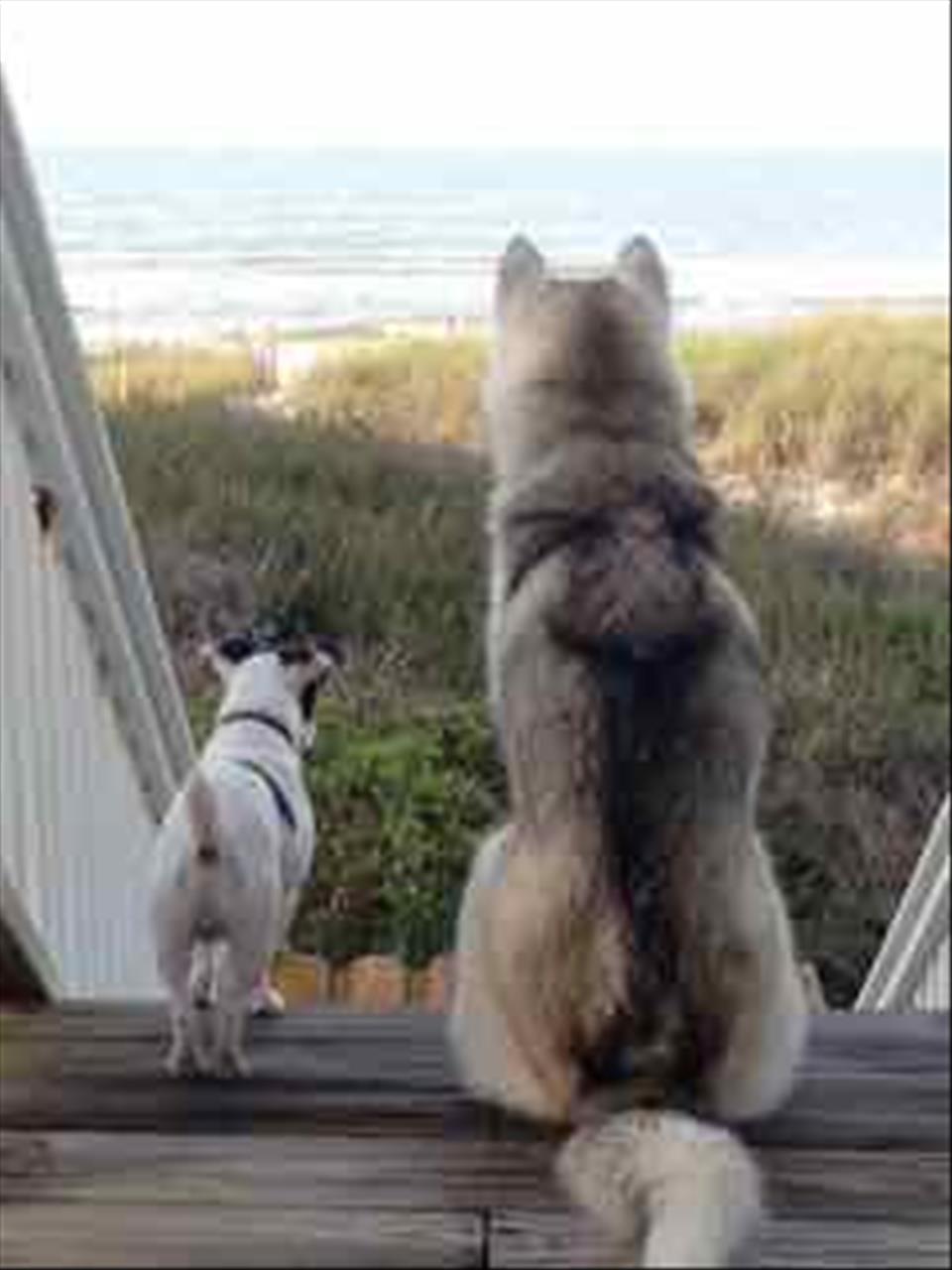 I had a wonderful time and thoroughly enjoyed my stay at Sacajawea By the Sea. I love Cape San Blas because it is laid back, and not crowded. The picture of my dogs Ellie and Henry is my favorite!
October 2015
Rating:
1
3
5
Review Date: 11/05/2015
We stayed entire month of October 2015. House was comfortable and very convenient location. Needs some facelift and repairs on deck and paint inside and out.
The good news is the property has gone through multiple changes since your stay in October and we would strongly suggest coming back to check it out!
Your request has been sent. We look forward to meeting all your vacation needs!
Pristine Properties Vacation Rentals Cape San Blas
4693 Cape San Blas Road
Port St. Joe FL 32456
Local: 850-227-1100
Pristine Properties Vacation Rentals Mexico Beach
1200 Hwy 98
Mexico Beach FL 32456
Local: 850-648-1100