sea-gem-2
Sea Gem 2
https://www.visitfloridabeaches.com/rentals/properties/sea-gem-2/
Sea Gem 2 - Indian Pass Florida Vacation Rental
Preferred Payment Discount: $45

Standard Turnover Day: Sunday

Bed Sizes: 2K, 1Q, 2T, 1QSS
&nbsp
&nbsp
What a "Gem" you've found in this beauty by the sea! Walk down a private boardwalk and you're on the beautiful white sandy beaches. Recently redecorated with a tasteful decor, 4 bedroom, 3 bath home. Fully equipped all-electric kitchen with microwave, dishwasher, central heat and air, washer/dryer, TV, DVD, VCR, 2 phones, grill, paved parking, outside shower, lots of decking and dune-walkover to the beach. Located directly on the beaches of Indian Pass and very near several other homes managed by Pristine Properties. Also located near the famous local restaurant, the Indian Pass Raw Bar.
Floor plan: Ground Level-carport; 1st Level-kitchen, dining area, living room that opens onto a gulf front balcony with a queen sleeper sofa, TV, VCR, DVD and stereo; Bedroom 1-queen bed with full bath. 2nd Level-Bedroom 2-2 twin beds with TV and full bath; Bedroom 3-gulf front bedroom with king bed and full bath; and bedroom 4-gulf front bedroom with king bed and TV.
Complimentary Deep Sea Fishing

Complimentary Horseback Rides

Satellite/Cable Television
Thank you for entering your review. The review will become available to the system shortly.
9
9
Overall Rating:
4.5556
4.5556
Very Nice House
Rating:
1
5
5
Review Date: 07/15/2019
The pros by far outweighed the cons in this house. The location was nice. The beach was never crowded. The house was perfect for us and allowed some privacy for family members or friends with plenty of room. The kitchen was well stocked with pots, pans, plates, bowls and glasses. Although with little ones I was glad I took paper products. Dishes are sized for adults. The view was fantastic. The pictures do not show how close you are to the beach. It was so convenient for little people (and big people.) Easy to run back and forth. Just to give you a heads up, there are no consumables. You have to take anything you will use up. Ex. dish soap, dishwasher detergent, toilet paper, paper towels, a pot scrubber,(if you use one), clothes washing detergent, coffee filters. (Although I left enough for the rest of the summer.) Also take plenty of beach towels. There are none. And I was glad I took extra bath towels. Or course you can wash every night. There was an issue with getting in when we first arrived. The code did not work. We called the emergency number. (The office was closed.) My call was returned after about 10-15 minutes with a new code that worked. The only thing that wasn't clean was the kitchen sink and the counter around it. No products to clean with but I had Wet Ones. Last thing. You can drive on this beach which is a negative for me, but there was very little traffic. Not enough to be deterred. I will return to this property. The problems were small and fixed quickly.
Great Place
Rating:
1
5
5
Review Date: 06/07/2019
Fantastic place to spend a week! Everyone work is had a great time. So glad that the property was soaked significant damage from last year's hurricane. This was our first stay in a still house, so the"swaying in the breeze"took some getting used to, but it wasn't significant enough to cause worry. We were in the water every day! Would totally book this location again our prayers for the recovery of the entire area.
Mr & Mrs
Rating:
1
5
5
Review Date: 03/24/2019
Hershel and Mickie Cannon
Beautiful beach front property, which was lucky enough to be spared by Hurricane Michael! Owners went out of their way in order to accommodate our needs for a small Beach wedding for our youngest son. This house was perfect, had no problems, clean and well kept with excellent location. Morning coffee in the deck swing with a view like this, who could ask for more! Hope to return soon!
Disappointing
Rating:
1
2
5
Review Date: 10/04/2018
Very disappointed in this property. There were numerous plumbing problems and a horrible ant problem. The carpets were not very clean. Back screen door didn't latch and other issues. We called numerous times about the problems and had to keep following up. We are not happy with Pristine Properties responses to our issues. We won't rent this location or from Pristine again. However the house layout was good for 4 of us.
Rebecca, I am the owner of Sea Gem 2. I read your review about Sea Gem. In response to the plumbing problem, we had just installed the dishwasher earlier that year. I had no way of predicting that it would give us trouble, I chose to replace it with another new washer due to the time factor of ordering and installing the parts. The ant problem , I have a monthly pest control service. All it takes is to have someone leave sweets out on the counter, they will attract ants. The back door screen latch is replaced quite often because of the salt air. The house and the carpet was due a deep cleaning in November. Sea Gem had just gone thru a booked summer and fall . Pristine Properties has rented my home the entire time they have been in business. They have done a great job and have built their reputation on almost 250 rentals. They have the most professional staff working for them. It is as good thing people read the reviews as Sea Gem has built its reputation on repeat customers over the years. I apologize for your inconvenience . I strive to keep my home at its very best . Mark Bishop, Owner of Sea Gem 2
July 2018 Stay
Rating:
1
5
5
Review Date: 08/04/2018
this place was great for all 10 of us. beaches not crowded. hope to come here again!
June 2018 Stay
Rating:
1
5
5
Review Date: 06/30/2018
fun time had by all and the home worked great for us. No crowds to deal with was the best part of it. You had to drive to go to anything you need so plan your runs for fun and dinning. Steve
Sea Gem 2 review
Rating:
1
5
5
Review Date: 05/01/2017
The house was very nice and the location on the beach was perfect. The beach was clean and uncrowded. The view of the Gulf from the bedrooms upstairs was beautiful. We had a few minor maintenance issues which were taken care of immediately. My only complaint was that there could have been more bath towels and dish towels. I did go to the office and "reluctantly" the girl gave me a few more towels.
We are so glad to hear you had a great time at Sea Gem 2. We also appreciate your feedback about linen supply. While it is customary to provide the one set of linens per person the property sleeps and has been our policy sense inception sometimes you just need a few extras. We always try to accommodate guests with requests when we can and with the supply we have on hand. Again thank you for your feedback both on your stay and our service.
December 2016 Stay
Rating:
1
5
5
Review Date: 01/06/2017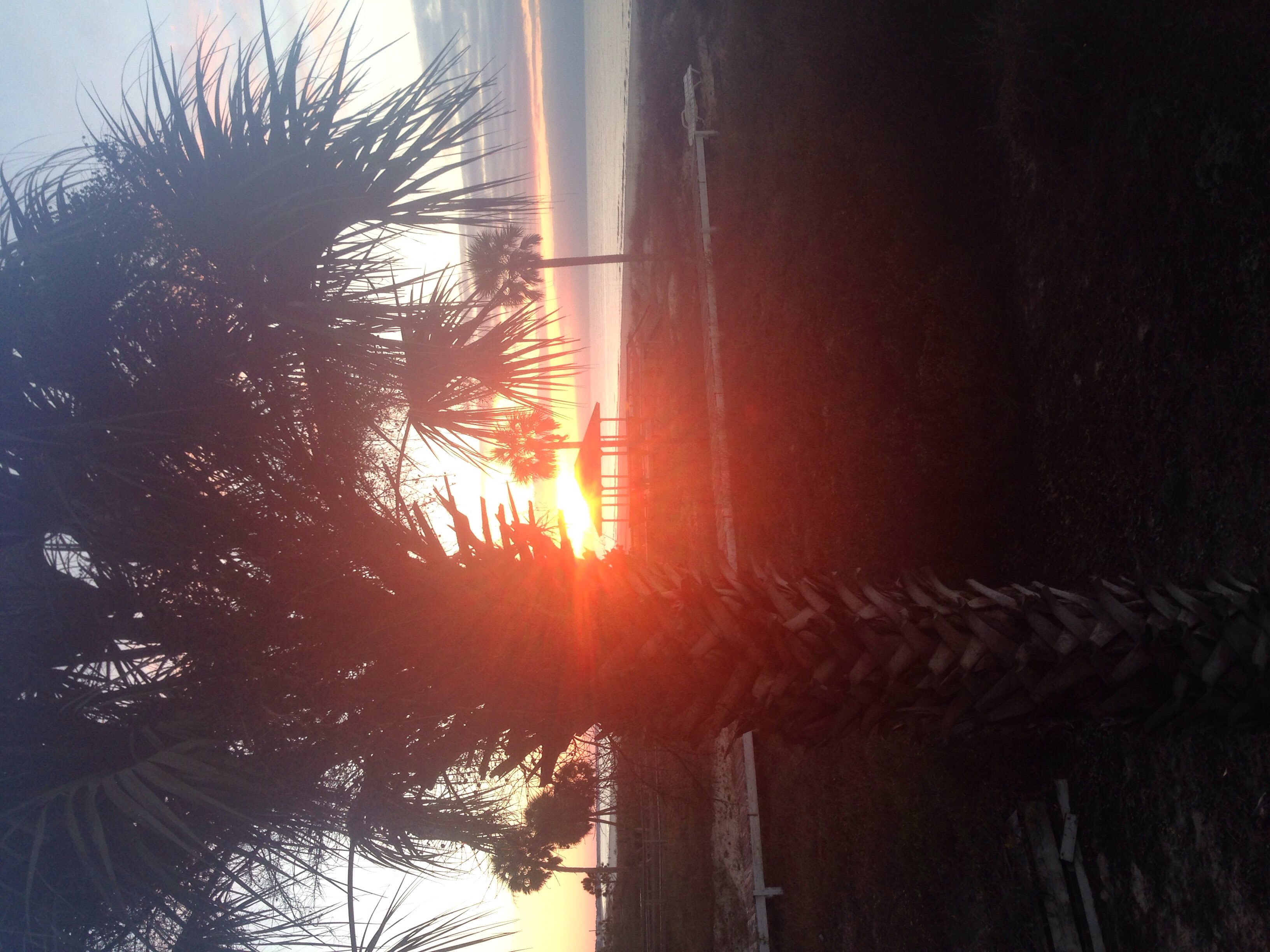 So thankful to the owner of Sea Gem 2 for coming to our rescue and allowing us to stay at this amazing property when at the last minute the home we were to stay at the owner decided to use himself. Pristine Properties also really worked with us to help with our situation. THANKS!!
Sea Gem 2
Rating:
1
4
5
Review Date: 09/28/2016
We had a very nice time! It rained most of the time that we were there but, that did not hinder our visit one bit. The house was equipped with great board games for all ages and a nice TV with cable that allowed us to enjoy our Saturday Football games. The view of the beach from the house was breathtaking and the house was very comfortable, clean and relaxing. The 2 queen and 1 full bed was the most comfortable, ever. We will most definitely be returning back for another stay. Thanks to Pristine Reality and the Franklin County Seahawks 8th Grade Class, for a time to remember on the Beautiful Beaches of Indian Pass / Cape San Blas.
Your request has been sent. We look forward to meeting all your vacation needs!
Pristine Properties Vacation Rentals Cape San Blas
4693 Cape San Blas Road
Port St. Joe FL 32456
Local: 850-227-1100
Pristine Properties Vacation Rentals Mexico Beach
1200 Hwy 98
Mexico Beach FL 32456
Local: 850-648-1100