stargazer
Stargazer
https://www.visitfloridabeaches.com/rentals/properties/stargazer/
Stargazer - Cape San Blas Florida Vacation Rental
Preferred Payment Discount: $115

Standard Turnover Day: Sunday

Bed Sizes: 2K, 1Q, 2BS, 1QSS
&nbsp
&nbsp
&nbsp
Stargazer, a beautiful new home on Cape San Blas, is a 4 Bedroom gulf front house that has a private pool, with a heating option (additional fee does apply). The house is located in a very quiet neighborhood on the Cape allowing guests all the privacy in the world. In the midst of one of the most natural habits, you are capable of seeing horses riding on the beach, deer scampering around and beautiful wild birds. From the upper decks an unobstructed view of the sky allows for great "Stargazing" at night and dolphins frolicking in the gulf during the day.
The property's location is just one of the fine qualities. Inside this house, you will be blown away by the attention to detail. This custom built home is perfectly designed for a comfortable yet luxurious family vacation. If you are a large family, an extended family or 2 families coming together, this is a great home with 2 gulf front master bedrooms, the other 2 bedrooms are also gulf front. With an elevator, carrying groceries just got easier. There are several other extras included to make your vacation just right, such as private heated pool*, elevator, full size laundry rooms on 2 floors with front loading w/d, large expansive decks on two levels with composite decking so no splinters, 2 Jacuzzi tubs, computer work desk, stainless appliances & granite countertops, wet bar in living room, surround sound speakers and a leather sectional.
Floor Plan: Ground level – covered, paved parking, outdoor shower, gulf front swimming pool, fish cleaning area, foyer and laundry room.  1st level – Bedroom 1 – Gulf front master bedroom with king bed, 42" flat screen TV, DVD, walk-in closet, entrance on deck and full bath with Jacuzzi tub and walk-in shower; Bedroom 2 – Gulf front bedroom with queen bed, flat screen TV, DVD and gulf front deck; Bedroom 3 – Gulf front bedroom with 2 bunk sets, flat screen TV, DVD and gulf front deck; full bath with double vanities and tub/shower combo; laundry room with utility sink.  The furnished deck on this level has a large over hang for extra shading.  2nd level – gulf front living room with 42" flat screen TV, DVD, gas fireplace, wet bar, theater-style leather sectional with queen sleeper sofa, surround sound, book collection, ? bath and entrance on to extra-wide furnished deck; dining area with enough seating for 12; well-stocked kitchen; and Bedroom 4 – another gulf front master bedroom with king bed, 42" flat screen TV, DVD, walk-in closet, computer work desk and full bath with double vanities, Jacuzzi tub and walk-in shower.
*pool is heated for an additional fee* 
Complimentary Deep Sea Fishing

Complimentary Horseback Rides

Satellite/Cable Television
Thank you for entering your review. The review will become available to the system shortly.
9
9
Overall Rating:
4.6667
4.6667
Stargazer
Rating:
1
4
5
Review Date: 05/28/2019
The house is beautiful, fully stocked, and very functional. We did run into a couple of issues with a dryer not heating, the ice maker in the bar area not working, and some other issues. Pristine property management company had the appropriate individuals to look at the issues. The plenteous outdoor furniture around the pool area is not as pictured. We had enough to meet our needs. There was only 1 table and it was not functional. We had no issues with the TV remotes, but neither of the electronic recliners would work. The pool has some staining from hurricane Michael, but the water is crystal clear and the pool company was out a couple of times cleaning and checking on and chemical levels. It was great to swim on a salt water pool and not smell like chlorine. We really enjoy the beautiful beaches, watching the dolphin, see the sea turtles nest, and finding the biggest seashells that we have ever seen. The community is still rebuilding and the grocery stores, gas stations, and local shops were open. There were plenty of restaurants open where we could eat out at a different one every day.
3-17 February 2018 Stay
Rating:
1
5
5
Review Date: 02/18/2018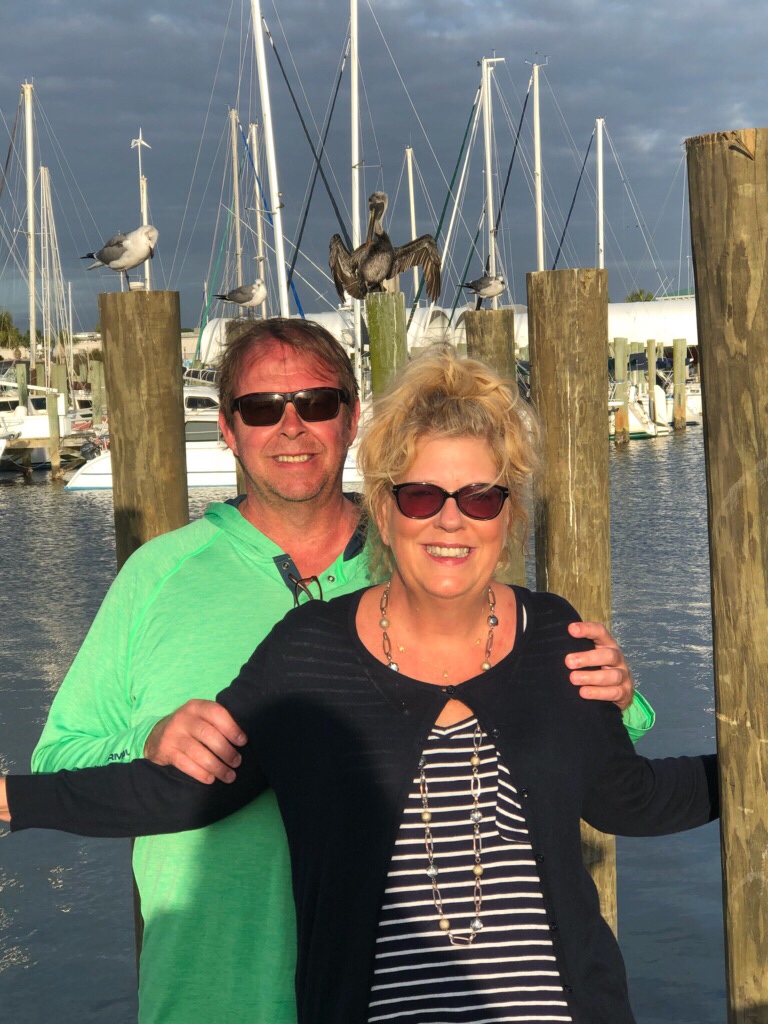 Stargazer is a beautiful property although the weather was a bit unpredictable it's a stunning location. The beach is a delightful surprise, it is filled with shells. We had a blast walking around looking for the best shell. The dunes are beautiful and the waves crashing into the shore are lyrical. Keep your eyes peeled because you will see dolphins frolicking in the water. The house has everything you need and there is a view from every bedroom. Don't forget to stargaze at night it's incredible. We ventured into town for Fat Tuesday and had a blast watching the parade and the party at the Haughty Heron. If you're into craft beers the Scallop Republic on the Cape is a great place to go. Take a drive out to the end of the Cape to St. Joseph Peninsula State Park and walk on the beach, it's breathtaking. We paid for the pool to be heated which at this time of year was well worth it. The one thing I miss now that I'm back home is that fantastic view.
Year 7
Rating:
1
4
5
Review Date: 10/25/2017
This was our 2nd year in this house and our 7th at Cape San Blas. We absolutely love this area and this house is a great fit for us with the master suite and kitchen on one level and multiple decks with ocean view and the private pool. The one thing that seems to be a recurrent issue (and keeps me from giving a rating of a 5) is the attention to detail. I see from someone's review in July that the main tv remotes didn't work. This was still an issue in October? The 2nd floor larger bedroom also has issues with sink and shower draining and this was the case last year. The recliners were broken last year and were not fixed this year. We did spend the majority of our time outside but part of a relaxing vacation is being able to relax and put your feet up, watch a little tv if you so desire. If these things would be addressed, I would rate this property a 5 all day long!
July 2017 Stay
Rating:
1
5
5
Review Date: 07/16/2017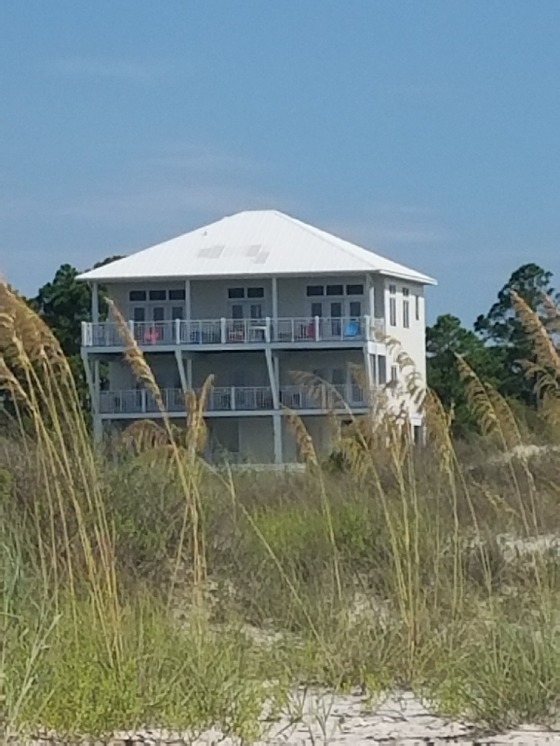 Stunning beach views. lots of room for big families. Loved the privacy and pool. It is quite a hike to the beach but worth it. tvs and remotes caused a headache trying to use- non of them would work for main tv. We did enjoy our stay.
June 2017 Stay
Rating:
1
5
5
Review Date: 06/18/2017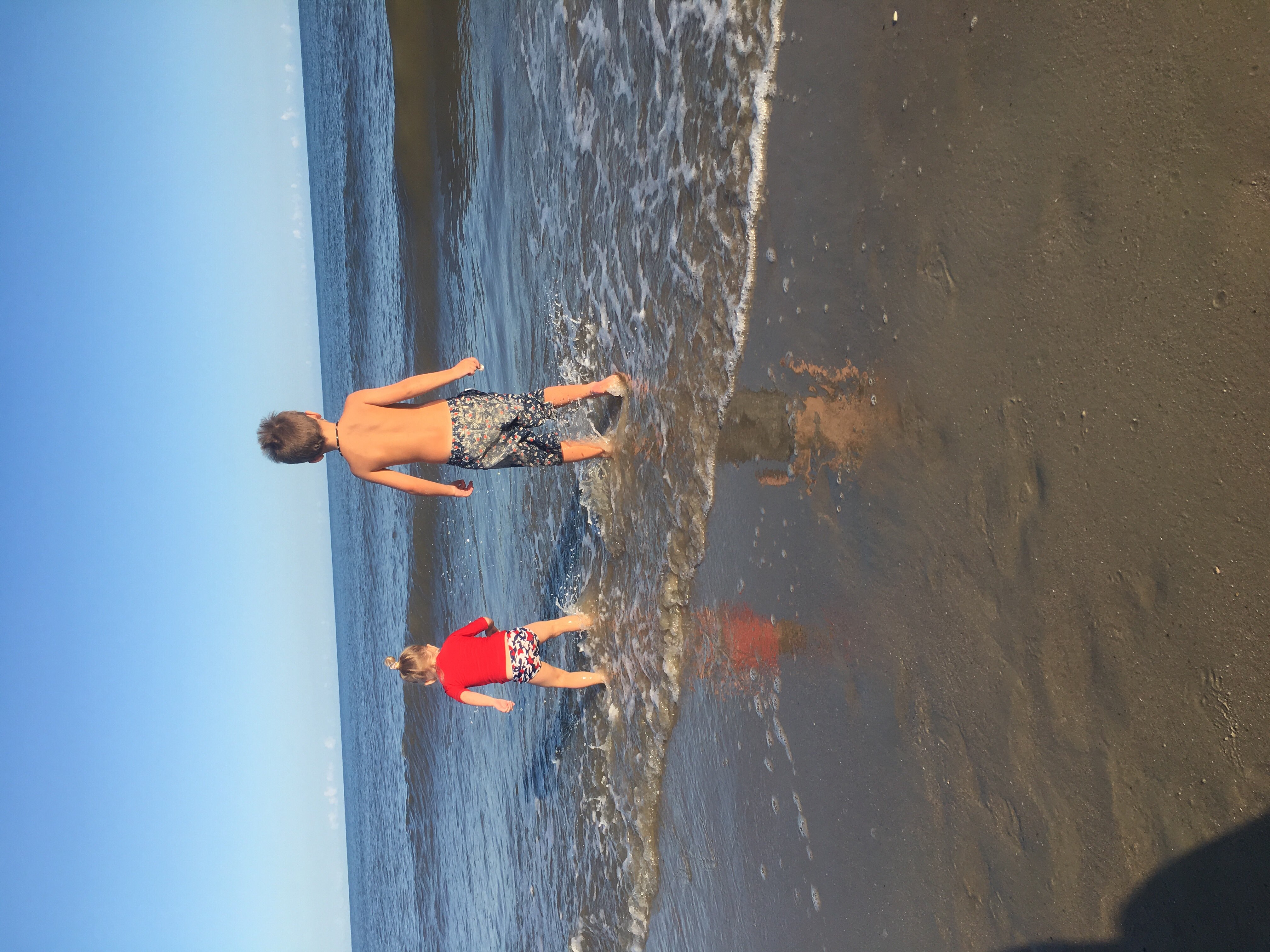 What a wonderful experience! The house easily accommodated all 12 family members. Both young and old alike enjoyed our stay. The vehicles driving on the beach were occasionally annoying if they didn't drive slowly enough, but it wasn't too much of an issue. The house and views were amazing and the beach was wonderful!
Razor/Hager
Rating:
1
5
5
Review Date: 10/25/2016
This house is wonderful! House was clean upon arrival and no need to check in at an office was a convenient option. We loved the layout and all the amenities. One in our party has limited mobility and the elevator and spacious deck on the 3rd floor were perfect for her to be inside or out. Location is wonderful, pool was fabulous. We only had a few concerns the entire week. We do understand Bears will be bears and it is a natural environment but this seems that it may become a bit more of a problem. Possibly it would be great if there were better containers or an alternative location to take our trash to. Bears had been in the prior week's tenants trash and we did some clean up. However, Pristine Properties was VERY responsive and came out to get the trash that same day - a Sunday no less. Also, I see from a recent review (about 3 weeks prior to our visit) that the recliner on sectional was broken. It would have been great if we were able to use the reclining function as it doesn't seem this had been addressed yet. But I especially want to note that we have stayed in the area several years in a row now, previously in two other houses with a different company. There is absolutely no comparison - this company is so much more professional and responsive. We hope to return to this house and but would also use this company for any other property that fits our needs.
We're so glad to hear that you had a great experience at Stargazer. I appreciate your feedback on the bear situation and its something we'll soon hopefully have a better handle on. The recliner issue is something however that is probably not going to be handled quickly. Right now that is broken and we don't have an exact repair in sight so for now the recliner function is not something the sectional will be able to have. It would be nice to have it but fortunately it doesn't hinder the use of the sectional. We look forward to seeing you guys again and hopefully at Stargazer!
Stay at Stargazer
Rating:
1
5
5
Review Date: 10/19/2016
My family and I were supposed to stay in a condo on the beach and not at the Stargazer. However, the owners were working on the condo we had rented for the week and we were unable to get in it. So, my agent gave us the opportunity to stay at Stargazer for the week and it was INCREDIBLE. We loved the view that we had along with being secluded. The house was AMAZING. The rooms were spacious and well decorated. The pool was clean and just like the house, well maintained. I highly recommend anyone to stay at Stargazer. The staff at Pristine Properties was amazing as well. Thanks for a lifetime of memories that my family and I will cherish forever.
September 2016 Stay
Rating:
1
5
5
Review Date: 09/16/2016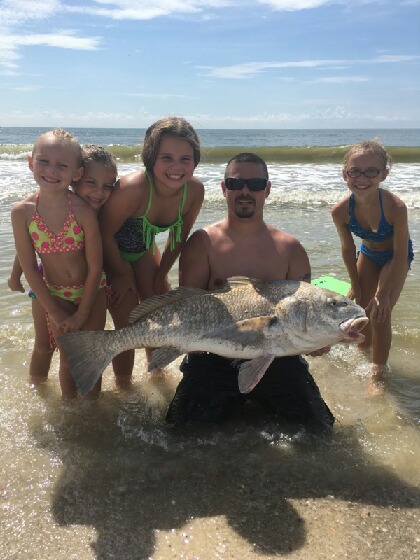 Upon check in, the pool had a lot of bugs in it but someone came around promptly to clean it. There was also a broken window in the dining room that had to be repaired upon check in, but the window will not open. The dining table on the top floor deck was broken before arrival. One of the recliners on the sectional is stuck in the recline position and was broken prior to arrival. Other than that, the house was clean and in a great location. Lots of privacy. Had a great time and plan to return.
Property Manager Response:
Great looking catch! We appreciate your feedback on the property and we'll certainly look into each of the items mentioned. We look forward to seeing you again.
July 2016 Stay
Rating:
1
4
5
Review Date: 07/11/2016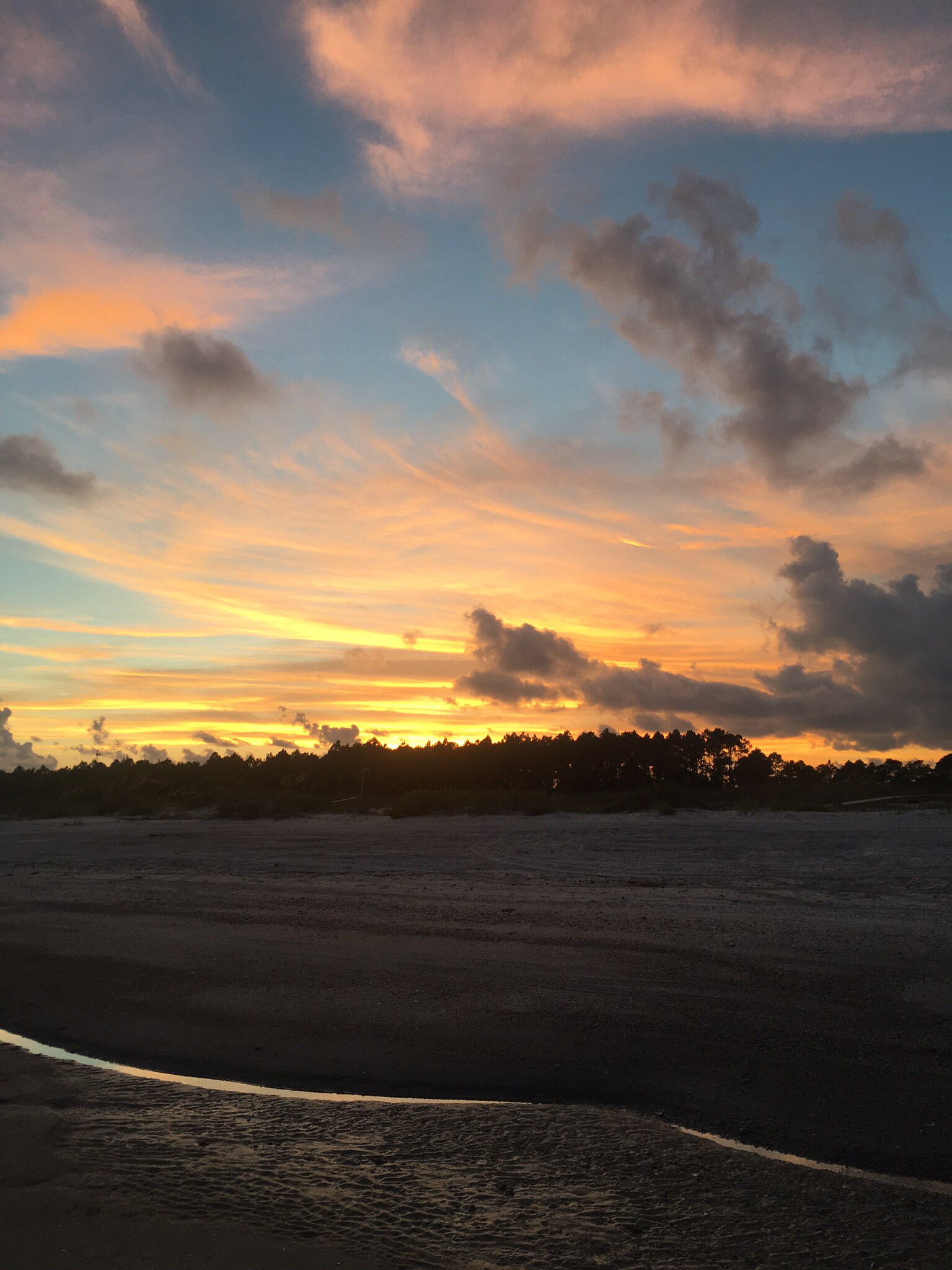 Beautiful view! The third floor kitchen/ family room has an amazing view! Two levels of a huge deck and all rooms have access. Lots of steps but there is an elevator. We had a great week - only minor complaints - not enough towels, carpet in bedrooms pretty stained & looked bad, & sofa in family room was pretty but uncomfortable to sit on but overall beautiful home in a great location.
Property Manager Response:
Glad to hear you had a great time and we appreciate your feedback on the property. This type of information will help us and the property owner focus on improvements for the property and our service. We look forward to seeing you again next year!
Your request has been sent. We look forward to meeting all your vacation needs!
Pristine Properties Vacation Rentals Cape San Blas
4693 Cape San Blas Road
Port St. Joe FL 32456
Local: 850-227-1100
Pristine Properties Vacation Rentals Mexico Beach
1200 Hwy 98
Mexico Beach FL 32456
Local: 850-648-1100