windscape
WindScape
https://www.visitfloridabeaches.com/rentals/properties/windscape/
WindScape - Indian Pass Florida Vacation Rental
Preferred Payment Discount: $45

Standard Turnover Day: Sunday
&nbsp
&nbsp
&nbsp
A perfect family getaway!! Escape to WindScape! This home offers an open floor plan with high ceilings for unbelievable views of the Gulf of Mexico. It is a single level home on pilings and all doorways and halls are wheelchair accessible. There is decking all across the gulfside of the house with a portion of it screened for comfortable outdoor meals. If you're the one who has to work while on vacation, what better place to do that than at a desk facing three windows looking out over the gulf. Outside you will also find a lower level deck, outdoor shower and a private walkover to the beach.

Floor Plan: Ground level-Covered, paved parking. 1st level-right as you enter you'll find an office area with work desk, custom shelving with books, puzzles and games; laundry room, open kitchen area, dining area which opens onto the screened porch; gulf front living room with large flat screen TV, DVD and opens onto the deck. Bedroom 1 – gulf front master bedroom with king bed, walk-in closet, entrance to open deck and large master bath with an oversized whirlpool tub and separate shower; Bedroom 2-queen bed; full bath and Bedroom 3-1 queen bed and one twin bed.

**Pet Friendly**
Complimentary Deep Sea Fishing

Complimentary Horseback Rides

Satellite/Cable Television
Thank you for entering your review. The review will become available to the system shortly.
11
11
Overall Rating:
4.2727
4.2727
August 2018
Rating:
1
5
5
Review Date: 07/07/2018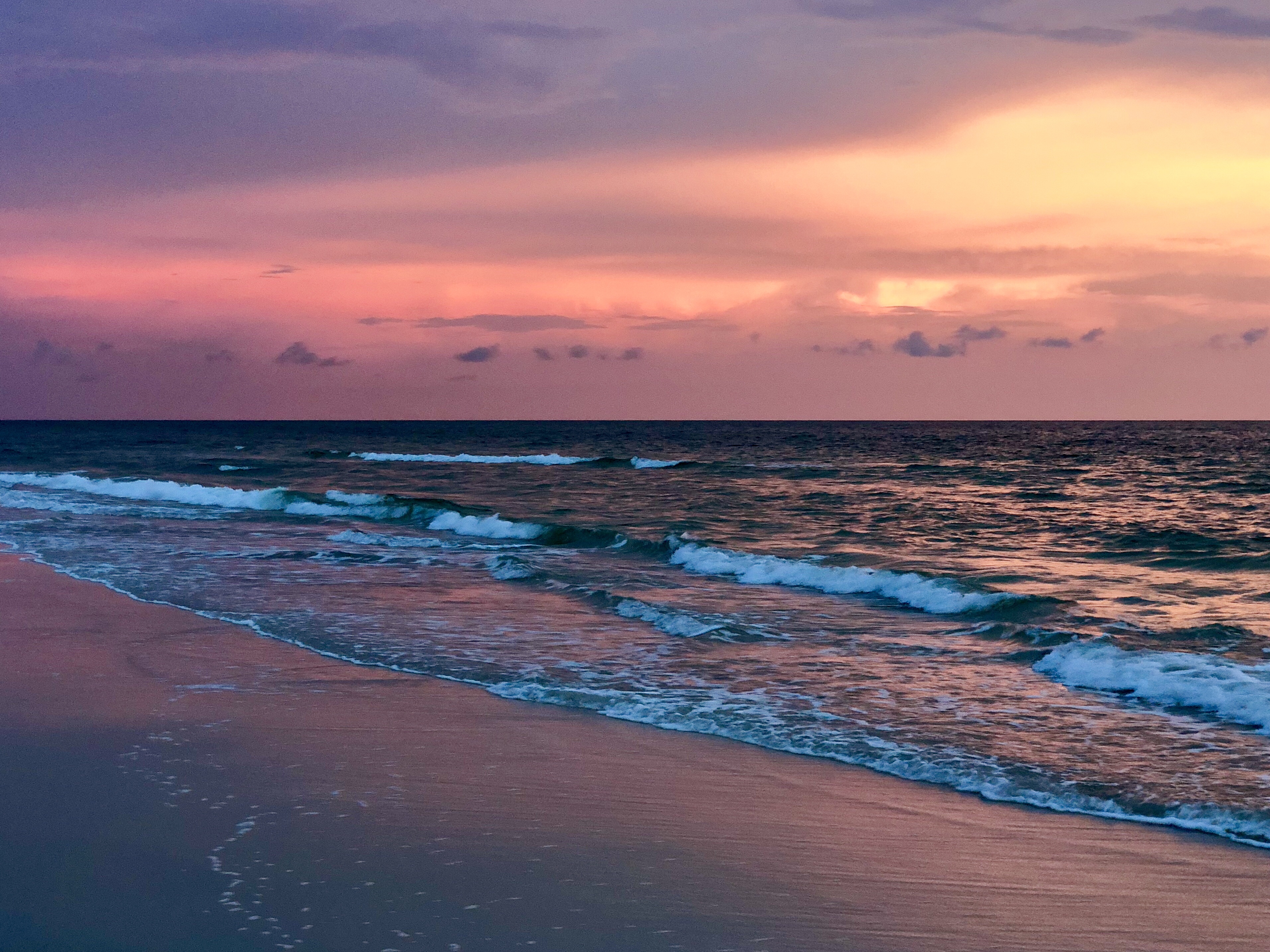 This was our 3rd year at the Windscape! We hunted for seashells, watched dolphins from the deck and saw some amazing sunsets! I found several giant cockle shells on beach each morning! I was so excited!! This year we drove to Cape San Blas Beach (which was also beautiful), Salinas Beach, and Windmark Beach, Each were nice but there's just something special about Indian Pass! I took lots of beautiful pictures and made even more special memories my husband! Looking forward to our next reservation!
September 2017 Stay
Rating:
1
2
5
Review Date: 09/09/2017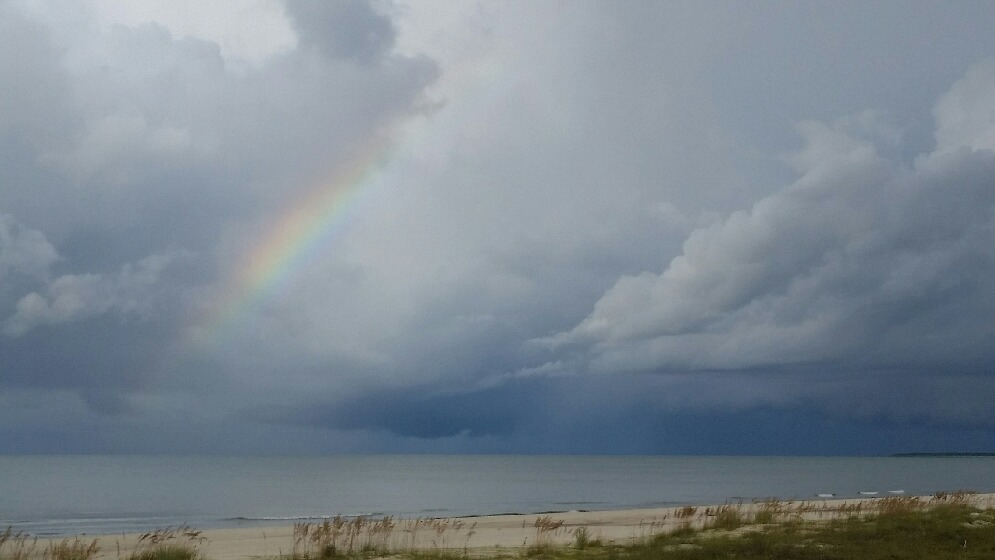 unfortunately our stay was not as expected. the beds were like bags of squeaky rocks, tried 3 of them. this was the 2nd time at this house, first time with this owner. Did not like the driving on the beach. we actually stayed on the deck because of it. the beach had a lot of trash, plastic bottles, etc. the there was a house being built 2 doors down so we listened to salsa music and a diesel lift along with air nail gus from 7 until 6 everyday. we then had to leave 3 days early because of Hurricane Irma. not really a vaycay. pristine properties were great! Love Heather!
Property Manager Response:
Susan, I'm sorry to hear that Windscape didn't seem to work for you. It's a bit of a shock because most guests love this property, its seclusion, and the changes that have been made by the new owner. While there are always uncontrollable things that can pop up like a new house being built nearby or a weather related event the beach is usually the one common enjoyable factor in everyone's stay. Yes, beach driving is allowed on most Gulf Co. beaches and you will see that a lot more in Indian Pass than other places but it rarely is an issue for most with 15 mph speed limits and the ample beach space. Now Hurricane Irma was a problem for Florida and our County took cautionary steps for both guests and residents but fortunately for our area we had minimal affects. Hopefully on your next visit with us we can find you something that might work a little better for your group.
August 2017 Stay
Rating:
1
5
5
Review Date: 09/06/2017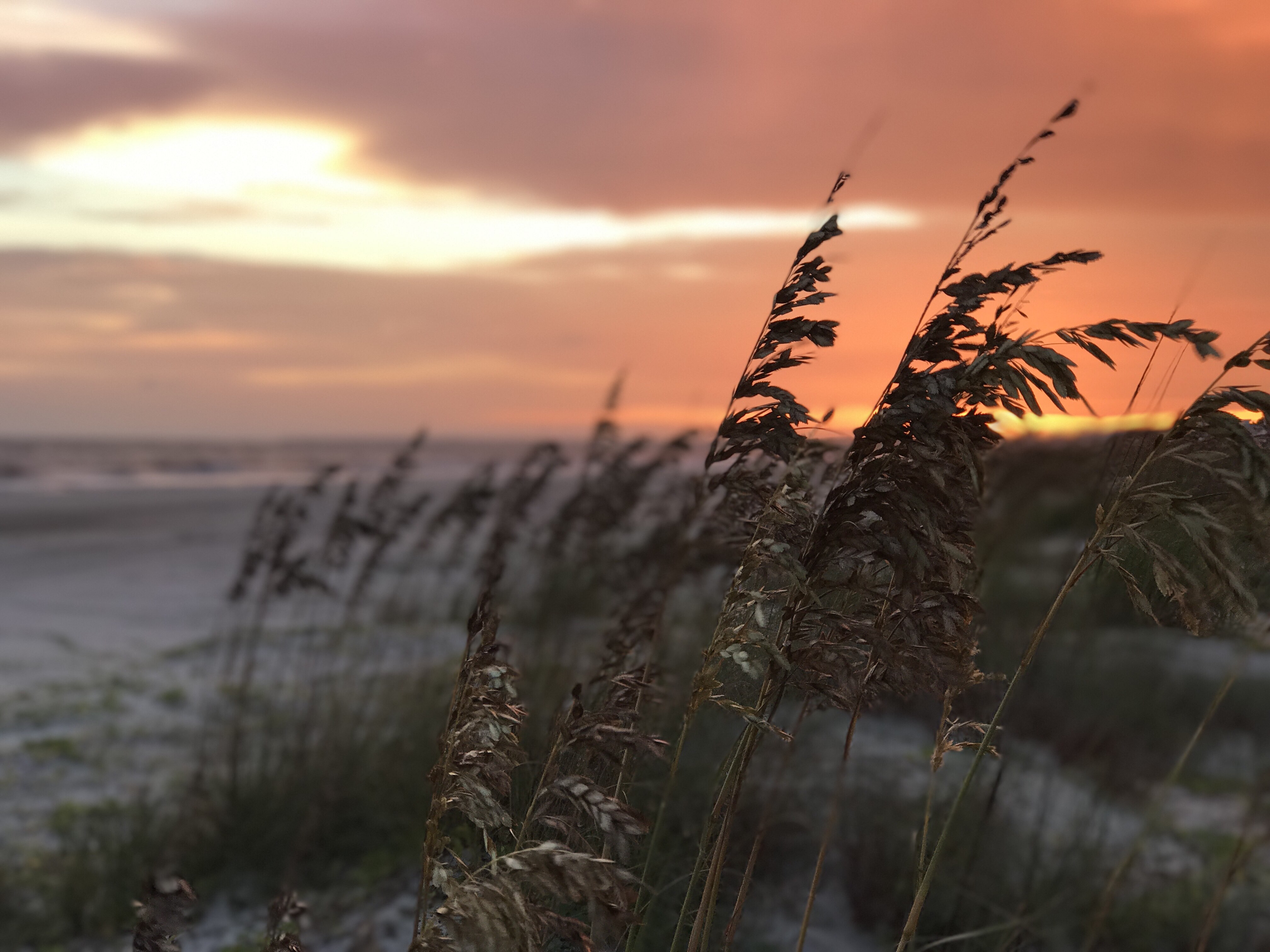 This was our 2nd year at the Windscape! We hunted for seashells, watched dolphins from the deck and saw some amazing sunsets! We practically had the beach to ourselves!! We ate lunch at the Indian Pass Raw Bar and it was laid back and delicious!!!! The owners did quite a bit of updates on the house in the last year, painting inside and out and I must say it was gorgeous! I left another price of my heart on the Indian Pass beach!
August 2017 Stay
Rating:
1
5
5
Review Date: 08/27/2017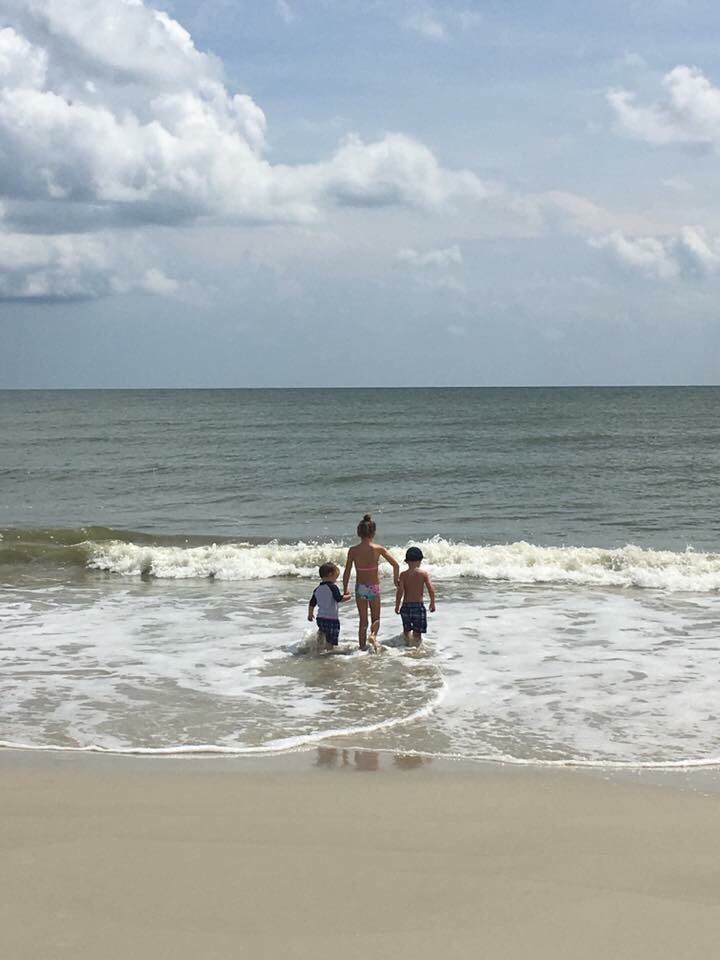 What a beautiful and fun week we had! Windscape was perfect for us and loved it all being on one level with all the little ones! An enclosure around outside shower would be nice!
Windscape
Rating:
1
4
5
Review Date: 06/07/2017
We had a wonderful time. The house was perfect. We will be back next year.
May 2017 Stay
Rating:
1
4
5
Review Date: 06/03/2017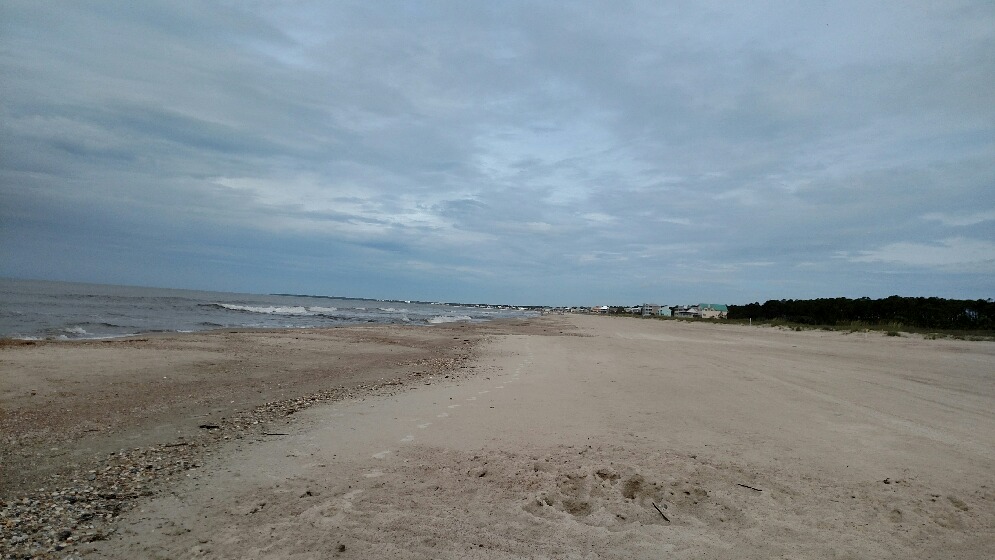 The house is beautiful, and the beach was practically empty. We had a small problem with the plumbing, and our grill didn't work - someone came the same day to fix both issues. The kitchen was nicely equipped. There was both a screened and open porch, which was nice. We saw lots of wildlife - dolphins, herons, pelicans, and lizards. We would love to come stay at Windscape again.
May 3rd - May 13th 2017
Rating:
1
5
5
Review Date: 05/24/2017
We have been coming to Port St. Joe/Indian Pass for six years and absolutely love the area. We have dealt with Pristine Properties and they have been more than helpful at finding us out home every year. From the moment we walked in we were never disappointed. The home is beautiful and the view is breath taking. It is very spacious and plenty of seating. We loved the screen in porch and every morning would drink our coffee while watching the dolphins swim by. We also were blessed to see the eagle every day fly by while we were sitting on the deck. You are only steps from the beach and the early morning walks bring all kinds of treasures. This year we found numerous whole sand dollars. This home offers everything you will need for a relaxing vacation. Make sure to read the guest book, it offers tid bits of information and some hot spots in the area. We loved this place so much that when we checked out we drove over to the office and booked it for 2018. 336 days and counting!
Ms.
Rating:
1
5
5
Review Date: 09/27/2016
This vacation home is a wonderful way to spend your vacation. The house has been updated , and the pictures don't show . There is a view from where ever you stand in the house . It is a dog-friendly beach, which we love . We are a family who likes to cook at home and I will have to say that the kitchen utensils and not very good. If you are like me , be sure to bring your own knives. It really just steps to the beach, We were there the second week of Sept, it was beautiful but the water was not clear at all. There were also horrible biting flies, We did have to use Off as much as we used suntan lotion. That was a first for us, and we have been going to Cape San Blas for several years. None of that is the fault of the homeowner or property manager, The house is a wonderful place to stay
Thank you for this feedback on the house and we're glad to hear you had a great time. Keep in mind the Black Flies do tend to arrive in September and based on the wind direction can be a bit of problem but there are certain sunscreens that can both help with the sun and with the bugs.
Perfect Vacation Rental
Rating:
1
5
5
Review Date: 09/20/2016
If you are looking for the perfect vacation home to rest, relaxation and taking in the beauty this is your place. My family and I have been going to Florida for vacation for the last 14 years. We have stayed in high-rise hotels, town houses, etc. This was our first time to the Indian Pass/Port St. Joe area. Within a couple hours we all agreed that Indian Pass is our new favorite vacation spot and also agreed Windscape is our favorite beach home. The deck in massive and divided into three sections to meet everyones needs; an uncovered portion for taking in the sun, an open but covered section for taking in the views and ocean breeze but without being in the sun, and a screened in section. The layout of the home is perfect and has an open floor plan. Plus you are only steps from the private beach which is dog friendly. I can not think of a single flaw with this place and I highly recommend it to anyone, with exception to the weeks we plan to stay there.
August 2016 Stay
Rating:
1
5
5
Review Date: 08/21/2016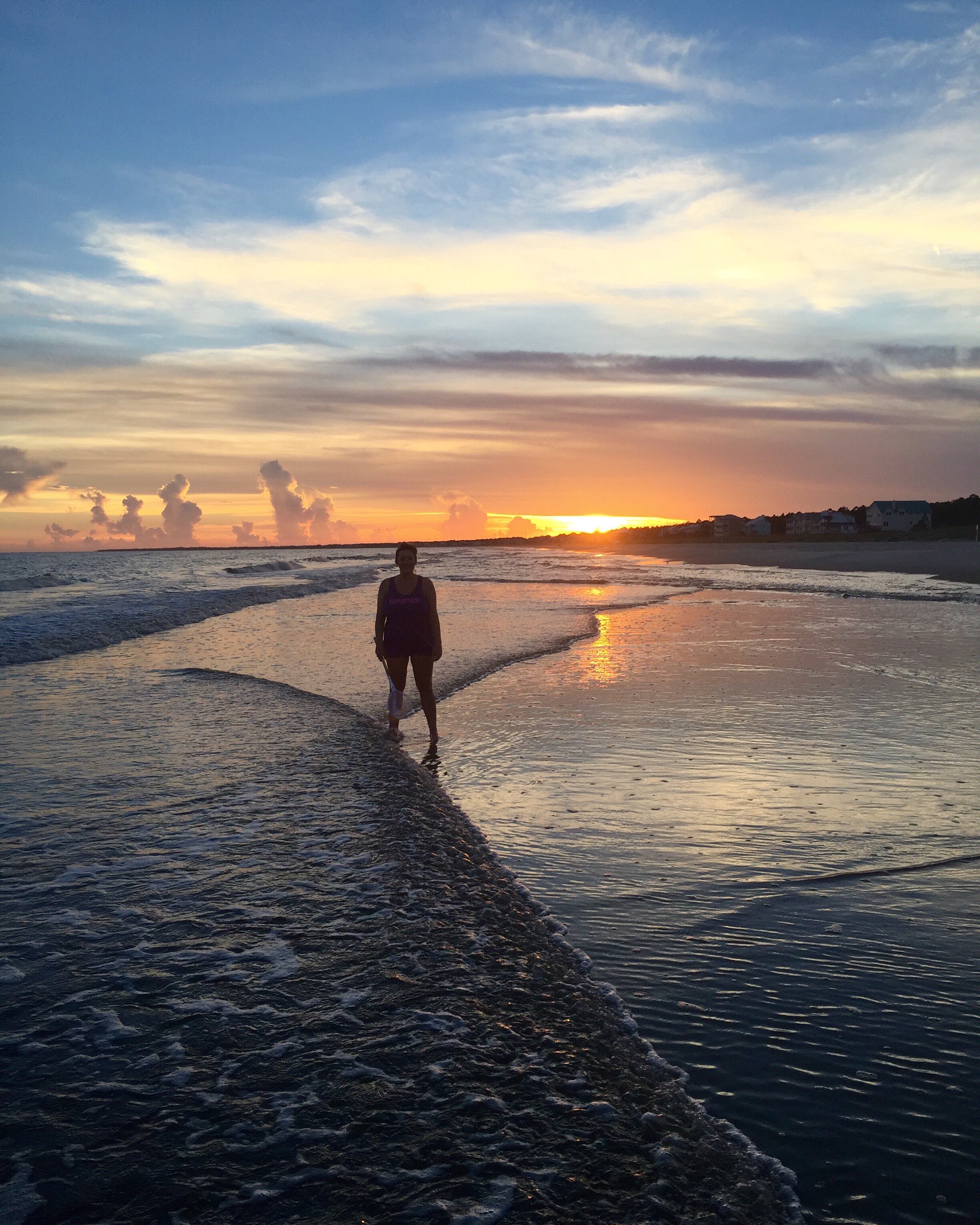 Bliss. Pure, utter bliss! Windscape was a beautiful beach house! The pictures don't do it justice. The owners have updated the furniture and it is simply gorgeous! The beach was quiet and felt like we had it to ourselves, which was incredible! Shelling has become my new favorite hobby! The mobile app was very informative and very appreciated! It made checking in and out of our reservation super easy and also gave lots of helpful information around the area! I think it's safe to say we found our home away from home at Windscape! The term 'Beachbum' has a whole new meaning now! We can't wait to come back!
Mr
Rating:
1
2
5
Review Date: 08/10/2016
My family and I stayed at this property for a week had a great time most all week the property was on the beach and easy to get around however the day we left my son had left his PS4 gaming system in one of the bedrooms we hadn't realized this until we were about 4 hrs away I called and talked to customer service and said they would go pick it up and send it to us needless to say they had told us they could not find it, so I don't know we can trust them for another vacation.
We're glad to hear you had a great week at this property and found the access to the beach one of the great amenities. In regards to your report of your son's gaming system we do try our hardest to locate any items left behind and in fact had multiple staff members check multiple times but ultimately couldn't locate it's whereabouts. Knowing that we find and return items much smaller and larger also items much less and more expensive it's very hard to hear that our trust would be in question.
Your request has been sent. We look forward to meeting all your vacation needs!
Pristine Properties Vacation Rentals Cape San Blas
4693 Cape San Blas Road
Port St. Joe FL 32456
Local: 850-227-1100
Pristine Properties Vacation Rentals Mexico Beach
1200 Hwy 98
Mexico Beach FL 32456
Local: 850-648-1100