Vacation Rental Customer Reviews
You know how much we love our area and are proud to share our experiences with you! Pristine Properties is ready to help you plan your next beach vacation. Take a moment to read some reviews from our past guests about the beaches and some of the places where they have stayed. See what others are saying about us and then see for yourself! Choose your next Cape San Blas Vacation Rental!
You know how much we love our area and are proud to share our experiences with you! Pristine
...Read More
Total Reviews: 18
Rating:
Review Date: 04/23/2018
We had a great experience staying in this house for a long weekend. There were 4 of us and my dog. We were all very comfortable and enjoyed being so close to the beach. The house is adorable and so perfectly decorated. There were a few minor things that could be improved upon but overall, it was a great house. Seeing my dog frolic on the beach was well worth it. The main thing I appreciate about the property was no weight or breed restrictions on the dogs.
Rating:
Review Date: 03/02/2018
Had a wonderful time and everything was perfect! Aside from a loose board on the front porch and a few nails sticking up in spots on the back porch, the place was great. Definitely plan on coming back again! Just an FYI, there was no checkout information provided in the house or on the app. You may want to post that at the house somewhere.
Rating:
Review Date: 11/05/2017
This was my second time at this house. Love the location, the fenced decks, the private walkway to beach and the floorplan. I had previously mentioned need to reading lamps aand they are still needed! One small lamp now in living area but not big or bright enough to read by. As I also previously mentioned, bar stools would be nice. We also have loved high deck chairs that we have found in other beach houses so that one can see out over the fences. Closet space in front bedroom would be nice as would better front bedroom drapes. Still love the house!
The nicest place I've stayed in Cape San Blas
Rating:
Review Date: 10/10/2017
Serene place is very, very nice inside. Loved the tile, REALLY nice bathrooms & floors, higher end appliances & a really nice deck. The area of the beach is a little busier than were I usually stay but some may like that, I like to have my dogs on the beach so prefer zero people but that's just me. The store is just a minute walk up a dirt road so that was convenient. The weather was perfect...dogs on beach in the morning...then bike riding on bike trail....dogs on beach again....then fishing (unbelievable mackerel running, seriously, ridiculous how many fish) and pretty much repeat everyday, barely a cloud in the sky the entire time. The deck was perfect for spending nights working on my company website www.stimtens.com. Pristine was great & very accommodating as usual. I REALLY need to buy a place here!!!!!
Rating:
Review Date: 08/30/2017
Thank you for sharing your charming beach house with us! 1st time staying here, beach house was very comfortable, clean and spacious for (3) adults and (1) dog. Bathroom upgrades and flooring to unit very nice, easy to keep unit clean and beds very comfy. Views from deck awesome. The few problems we had were taken care of by maintenance quickly, (ants on deck and sliding door not locking properly). As others have said, hard to park Crossover SUV under unit, had no problem of being blocked in by other vehicles. A few things we needed but not in unit were potholders and salad tongs, could also use a few bar stools for island. Overall, would stay at this beach house again. Comment about beach which we found disappointing, majority of beach goers did not follow "leave no trace behind" ordinance, leaving everything out at night in middle of beach.
Rating:
Review Date: 08/29/2017
I loved the house, the floorplan, the location, and the decor. One huge problem was not one reading lamp!! Lite fixtures were all in ceiling. Need at least 2 lamps in living area and 1 in Master. My other rec would be bar stools to be able to sit at bar area. I did not park under house because approach angle difficult and I wanted to leave house and car undamaged! I will be back and hope owners heed my suggestions
Rating:
Review Date: 07/18/2017
Great view of Gulf ,Great for small family.Private walk to beach big plus and close to the local store.Very limited parking blocked in by neighbors all week.No closet space at all. Blinds in bedroom 1 falling off .But we still had a good trip for the 7th time to the Cape.
Thanks for your feedback and we'll take a look at the blinds and such.
Rating:
Review Date: 07/14/2017
Perfection! Our 2nd stay was just as great as our 1st. Loved all of the upgrades (wood look tiled floors, modern bathrooms,...)plus all of things we love when staying here (comfy beds, gated deck, ideal floor plan,...). We enjoyed watching the dolphins frolic near the shore and had planned to join a "turtle walk," but had a last minute change of plans. with the Trading Post just a short walk down the road, it was easy to pick up supplies or enjoy ice cream treats.
Rating:
Review Date: 05/18/2017
First off, let me say that we absolutely love Cape San Blas. The beaches are gorgeous and the area is so relaxing. We also love that the home is a "work in progress" and a "life long dream." The home is perfect for dogs or small children with the gates around the deck. It is also perfectly set and a small walk to the beach. The only real issues we experienced was the parking, tight quarters, and construction. Now, we realize the construction is not going to be an ongoing issue, but for us it was a loud annoyance at times. The construction workers also added to the parking issues. The house is set where you have to make a sharp turn to park under the house. We have a small car and it even was a challenge for us. It did help that we had cameras, but I could imagine a large truck or SUV may struggle. The homes are very close together so be nice to you neighbors
Rating:
Review Date: 04/09/2017
This was our second time staying at 1 serene place, our first being a trip generously given to us by the owner. Choosing to return was an easy decision. Even when we asked our kids which place they liked better, Disneyworld or the beach house, they picked this place jumping up and down, screaming "the beach!" Our trip this spring was fabulous! Even though it was spring break, the beaches are pebbled with people but not packed and definitely not a hotel tourist feel. We love the town of Port St. Joe and the Cape for restaurants. The state park at the end of the Cape was beautiful for hiking. The store at the end of the drive is convenient and has great subs and donuts. We spent the entire week beaching and relaxing. The house is so special to us. It really felt like home for the week. The updates since our last visit are gorgeous! The bathrooms and flooring are new and beautiful. Made me want to come home and do some of my own remodeling. The floor plan is good for coming in off the beach and having a place for everything. The view from the deck gives the most stunning and relaxed peaceful feeling. The house is really right on the beach and it was all ours for a week! We can't even describe in a review the feeling of walking into this house then walking out the back and looking on the magnificence of the water. Go check it out!
Rating:
Review Date: 11/06/2016
Best spot we have ever stayed in on Cape San Blas beach, and we have been coming here since 1998. LOVED IT! Beautiful home and beach! Comfortable and convenient! We will be back!
Rating:
Review Date: 08/08/2016
Really enjoyed our stay here. Loved the private beach entrance and the proximity to the Tradin' Post for snacks, donuts and ice cream. The house was comfortable and loved the views from the large deck. Will definitely stay here again!
Rating:
Review Date: 06/14/2016
Great location. Would have been great to have some lamps you could read by.
This is a great suggestion and we'll certainly pass it along to the property owner. Thanks for staying with us.
Rating:
Review Date: 02/27/2016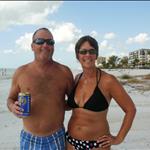 We had a wonderful stay and loved the location. 1 Serene Place was very clean and decorated, plenty of kitchen utensils, nice big living apace and loved the deck for sunning. We look forward to returning again and enjoyed our relaxing stay @ your home.
Rating:
Review Date: 07/30/2015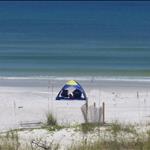 We came for our niece's wedding! We loved the access to the beach! The house was great. We would have loved afternoon shade on the deck. We plan on coming back.
Rating:
Review Date: 07/15/2015
Great place for an escape to the beach. The house is well furnished and cozy. The sugar sand and golden sunsets from the deck will bring us back to paradise.
Rating:
Review Date: 06/24/2015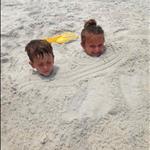 We hated to leave this morning. We will definitely be back. Extremely relaxing and stress free vacation. Great views and easy access to beach without the traffic/people of areas outside the Forgotten Coast.
Rating:
Review Date: 06/22/2015
Nice place, convenant to the beach, our two Brittany puppies loved the beach and ocean
Total Reviews: 3
Rating:
Review Date: 06/09/2018
We had a great trip! The rental company was wonderful and very accommodating. We brought our dogs for the first time to the beach and they had a blast! When there was a concern and we made a request the company sent someone out immediately to take care of us. Couldn't be more pleased. The only recommendation would be to have a few cleaning supplies like a mop. That was the only aggravation. I prefer not to have to bring or buy one when on vacation. Other than that it was a great vacation. Beautiful relaxing beaches!
Property Manager Response:
So glad to hear you had a wonderful time. I appreciate the feedback about the unit needing a mop, this is something we require and would have been happy to have replaced it if it was not onsite.
Rating:
Review Date: 04/30/2018
We absolutely loved this area. We enjoyed great dining, beach days and nights, and the near-by towns were charming. We would like to return again. Our accommodations were adequate. We were disappointed that we had to purchase or supply so many items for this stay. There were no functional beach supplies (chairs, umbrellas, beach towels), which we have always found at other rentals. When you rent for a month, we expected to find things to aid in keeping the house clean - floor mops, rags, toilet cleaner, etc. The two carpeted rooms had several stains, so we purchased carpet cleaner. The dining room chairs were in really bad shape, torn and the seats were not attached. The kitchen was poorly organized - for example, silverware was housed in three different drawers. The master shower had a poor faucet, and was very small. The other shower curtain needs to be replaced. The electronics were confusing - there were at least ten different remotes, with very little instruction.
Rating:
Review Date: 08/22/2017
Very nice peaceful place. Wonderful beach and many great fishing spots. Good place to bring your kayak. House has plenty of room for your family. Just watch out for the no-see-ums.
Total Reviews: 3
Rating:
Review Date: 09/23/2017
Had a relaxing week here. No major problems. House has too many steps for us - 15 up to the kitchen and 15 to master ! It was clean and nice had what we needed though. Unit needs a grill - both grills on the property were rusted out and falling apart. Pavers in front aren't even and both myself and my husband fell during our stay. Someone could get seriously hurt.
Rating:
Review Date: 04/01/2017
The house was lovely and perfect. The beach was great and not crowded. There was no service in the house so we weren't able to make phone calls easily on cell phones but there is wifi. In fact I didn't get messages through the app until after we left due to irregular service. We saw dolphins and lots of great animals. Also took advantage of the deep sea fishing which was okay. Most of the fish we caught were out of season and had to be thrown back. All in all though it was a great visit and we'd definitely go back again.
Rating:
Review Date: 05/06/2016
just what we needed, will be back. First of all, this property had lots of stairs. if you have mobility issues, pick a different property. you enter on the bottom floor, up one flight to the main area. Nice open loving room and kitchen. Don't think of the top floor as the master bedroom like we did, give it to the guest. The top floor does have a king size bed, but there is no door. who ever is the early riser will be making coffee and tooling around the kitchen and it will wake you up. Next time my wife and I will take the lower beach side room and sleep in. 2:30 min walk to the water. With your free v ayk gear rental, get the cart. umbrellas, chairs, cooler etc. are a pain from the end of the board walk to the surf. Even though you can get into your place after 4pm workout going to the office, go get your welcome package the next day. Free horse back riding, fishing, and movies are yours for the taking.
Total Reviews: 10
Rating:
Review Date: 06/02/2018
The towels were very small for drying off after showers. I'd recommend larger ones. As well as more hanging hooks in master bath area. Beds are super comfortable. Wi Fi was terrible, never worked well, even after many attempts to reboot. Not that great for people who need it for work purposes. Stairs down to beach are very steep, don't plan to pull a cart down the stairs. But being only 30 steps from the ocean that's not a big deal. Very beautiful home and great for two families with kids. Would absolutely come back again.
Rating:
Review Date: 04/07/2018
Wow! This house is absolutely beautiful. We felt so spoiled by the luxury of every space. It was clean and tastefully decorated. The kitchen was very well stocked. We did a lot of cooking and found pans, containers, and appliances nicely stocked and ready for use. The views are breathtaking and the walk to the beach is shorter than we anticipated. Our children were able to run between the house and the beach without us having to worry. The beaches are amazing. We had so much fun. Thank you for sharing such an incredible home and property. We will definitely re-book!
Gorgeous Home steps from the beach
Rating:
Review Date: 01/27/2018
House was gorgeous. Loved the floor plan. The deck overlooked the ocean, sunsets were fabulous, spacious and well maintained home! Only caveat, it was extremely cold for Florida and our fireplace was not working. Also, the instahot water heater was hit and miss but we managed!
Rating:
Review Date: 08/01/2017
Great place Great beach Hoping telling Pristine about the leaks in the siding and window get fixed quickly. But that did not impact the house. Open showers are interesting bring a squeegee.
Rating:
Review Date: 07/30/2017
Gorgeous Modern Beach House ~ you will not be disappointed!
Rating:
Review Date: 07/06/2017
We have absolutely loved 6 pack! A new construction home that is very close to the beach. Too many positive amenities to mention! You won't be disappointed!
Rating:
Review Date: 04/29/2017
We had an amazing stay in Cape San Blas. The location of 6-pack is ideal and the views astounding. It is in walking distance to the sweetest coffee and doughnut shop and convenient store where you can pretty much get everything you need. The home is has a modern design. It is lovely with lots of light and is very spacious. If I had to give any feedback it would be to install hand towel holders in the bathrooms. It was odd that there was no place to hang. Minor for sure but would definitely improve the experience. Pristine Properties were also very responsive and easy to work with. We will be back!
We're glad you enjoyed your stay and we'll certainly pass on your feedback about the house to the owners. We look forward to seeing you again!
Rating:
Review Date: 03/05/2017
We had an amazing time for my bachelorette weekend in Cape San Blas! The weather was beautiful and the house was perfectly equipped with beautiful views from every room! 11 ladies in one house and still plenty of space to enjoy each other's company. We can't wait to go back! I only wish we could've used the beautiful fireplace.
Rating:
Review Date: 01/23/2017
Beautiful house. Gorgeous views. Clean and so comfy. The only reason I give 4stars on location is because it was hard to find. No directions were given as to how to find the unmarked street and which drive to pull in after you find the correct street. This was a frustrating welcome after an 11 hour drive. I'd definitely come back - we had an overall wonderful experience!
Property Manager Response:
We're happy to hear you had such a great time! We appreciate the feedback about the directions and certainly will work on updating that information to try and make it easier for arrival. We look forward to you returning to the house again.
Rating:
Review Date: 10/04/2016
My husband and I stayed at 6-Pack for 8 nights. The house is beautifully decorated and well stocked. Sunsets from the deck were amazing and having the boardwalk right next to the house made for quick and easy access to the beach. The beds were some of the most comfortable we've ever slept in and we hope to return soon. Thank you Colleen for sharing your home.
Total Reviews: 4
Rating:
Review Date: 06/09/2018
Wonderful time and stay -- this is the second time we've rented this house. The updates made look good -- I'm sure that it gets so much use its hard to keep everything fresh and updated all the time! We enjoyed our week and LOVE LOVE LOVE Cape San Blas!! Until next year.....
Rating:
Review Date: 08/08/2017
I enjoyed the location and house overall; however, I was very disappointed in the kitchen. The appliances were old and outdated. The stove was electric with rickety burners. The dishwasher was very cheap and I had difficulty wheeling the racks out. Further, the refrigerator had a huge dent with rust on it. For $4,000, I expected a bit better appliance quality. With that said, it was a nice layout. We did have to have an electrical out replaced and the screened door screen fixed. It looks like this house gets a lot of wear and tear. Finally, although the property managers couldn't help it, the people from the prior week left their truck and beach stuff in front of the house. As we were moving our things in, they asked if they could use the outside shower. It just felt weird to have someone hold over basically. I'm on the fence as to whether we will rent from Pristine again given the above.
Rating:
Review Date: 09/10/2016
We had a wonderful time at the house. It's location was perfect for younger kids with such easy access to the beach. The house was clean and bright. We needed one minor repair that was taken care of within an hour of calling. Thanks for a terrific stay!
Rating:
Review Date: 06/21/2016
Our family loved staying at the beach front property. Spacious kitchen and wonderful screened in porch. We will definitely be back.
Total Reviews: 6
Rating:
Review Date: 06/03/2017
Beautiful, amazing beach! Lovely beach house. All of the porches offer amazing views. House is on the beach - so close to the water. The downstairs area has a swing and chairs from which you can see the Gulf. It also has a shower and a bench. The house is great. Pristine Properties is awesome.
Rating:
Review Date: 05/23/2017
****** If only you had a 6 star rating! I have been visiting CSB since the late 80's, so I have seen it change and have stayed in probably a dozen or so different rentals, some multiple times. A Bit of Heaven is my favorite of all. The property was immaculate, the updated furnishings, decor and art of amazing. I believe this property is one of the closest to the surf. We would have enjoyed the deck, porch swing and deck on the lower level more if only the views from the two porches were not so incredible. The kitchen was well equipped and more than enough linens were provided. We took advantage of the equipment rental. The beach chairs were perfect and the bikes appeared brand new. All in all: PERFECTION.
Rating:
Review Date: 06/22/2016
I am only giving this property a 3 because it was dirty when we arrived. (Pristine did send someone out the next day to clean it, but it was very upsetting to arrive after a 20 hour drive and have the property dirty from the previous guests). The property itself is nice, however it does need some updates in the bathrooms (new shower liners, cabinets fixed, update toilets). The bathrooms are small, but the bedrooms are very nice size. The layout of the first floor is wonderful and spacious. There are lots of chairs to sit on the deck and enjoy the sunsets. The outdoor shower doesn't work, but we still could get running water to wash off our feet from the beach. Also, the property is located on the end of a path where other vacationers access the beach, so there is a bit of traffic going past the property for beach access.
Rebecca, thank you for your feedback on our service and the property. Again allow us to apologize for not hitting the mark on the cleanliness of the property upon your check-in and we appreciate the opportunity you allowed us to come right over and make it right. We agree with you there a many great things about A Bit of Heaven and thank you for providing suggestions on what you think could make it better. Since your review, the vanities in all three bathrooms have been updated with new doors, new drawer fronts, and paint. The master bathroom has been upgraded to a double sink vanity with two new single lever faucets. Privacy walls have been built on the ground level to create a private "seating area". In the kitchen, a new sink, new faucet, and new LED light have been installed. A 12' "bar" has been built at the end of the gulf-front deck for your eating pleasure.
Rating:
Review Date: 04/16/2016
Nice views from the decks. Comfortable furniture. Our first time at "A bit of heave". Had friendly neighbors. Weather was a bit windy then rainy but good stay overall. Needs light bulbs in kitchen and new shower curtain liner in back bath. Well stocked kitchen. Been coming to the cape for over 20 years always great.
Rating:
Review Date: 11/03/2015
Excellent beach house. Convenient and very well decorated. First stay at this property but hope to stay many more.
Rating:
Review Date: 11/01/2015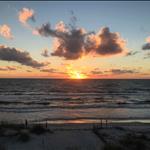 This is our second time in this oroperty. We have stayed at other properties and with other rental companies but this is the best. Covered deck and beach location lets you enjoy even during rain and storms. Pristine does a good job
Total Reviews: 21
Rating:
Review Date: 06/14/2018
Great place to stay! Quiet beach- never needed to leave the house except to go to the shell shack for fresh caught seafood to throw on the grill or to the market for a snack run. Wife and kid says best vacation EVER — and that's after taking them to Italy last year! Love love this place - if it ever goes back on the market let us know! Our dogs approved as well which is a big deal because they are homebodies.
Rating:
Review Date: 02/26/2018
Had a wonderful time. Could not have been better.
Rating:
Review Date: 01/19/2018
A Frame with a View is a Delightful place. Small and Cozy ... Not too much Space. Perfect for 2 or 3 or 4 - Pet Friendly too - Who could want more? Just steps to the Beach but You still have Peace..... Love this rental, this area, and this property management. We can't wait to stay here again.
Rating:
Review Date: 11/07/2017
We loved our stay at the A Frame With a View! The house was immaculate upon arrival and we found everything we needed in the kitchen (with the exception of a non stick frying pan). It was so nice to sit on the deck (loved that the chairs were high enough to get a great view of the ocean), drink coffee and just relax. Our pup loved basking in the sun and it was great that the property was fenced in to keep him safe. The beach was just a short walk away (beware of the tiny thorns!). We highly recommend this property and hope to stay here again in the near future!
So glad you loved it!! It's a neat little house and ideal when bringing pups. Your feedback was very valuable. The owner has already purchased a new non-stick frying pan for the house. Come back any time, but don't wait too long to reserve as it is a very popular place.
Rating:
Review Date: 08/30/2017
We had such a great time at A Frame With A View! The house was small but we had plenty of room for 4 people. The beach was quiet and so close. The air conditioner broke on the last day but they had someone out to fix it within 2 hours and we barely even felt the difference. Thanks for everything!
Rating:
Review Date: 08/06/2017
We just returned from our stay here and were pleasantly surprised! There were 2 adults and 2 kiddos. I wouldn't suggest any more people to be comfortable. It is small, but quaint. We loved, loved, loved the view and the beach was never crowded. We loved being able to bring our dog (the fence is great,) and the house was super clean when we arrived. It took our breath away it was so cute and clean. We did take advantage of the Family Pass and did the shark trip, which was a total blast for all of us! All other reviews are correct in that the stove isn't fully functional, only two burners are, if that matters, and the dining room chairs aren't too comfy. (But hey, go eat outside ;) We found plenty of cookware (blender, toaster, etc.) to accommodate us, and the property rental left some detergent, dish soap, coffee, and sponge for our convenience. My only complaints would be A) the property had the ac set and we couldn't adjust and it did get warm a few days where we couldn't sleep with any covers (the sun comes in the back windows with no blinds) B) there is construction going on next door and it did get very loud with the nail guns, machinery, etc. --and they are also building one next to the one nextdoor to that one so there seems to be little respite from that for awhile C) Lastly, the path to the beach could use a little maintenance. There are a few briers that could hurt a little one. Even with those few hiccups, we'd go back (if you call them that.) We spent many hours on the porch just watching the pelicans, waves, and dolphins and are already checking into other Pristine Properties for next year as they seem just stellar in customer service. (and to their defense, we did not contact them about the ac or any other issues, we felt they were subjective and not worth the trouble) Don't wait to book this little gem, it won't let you down!
Thank you for your feedback and we'll certainly look into the items reported. We're so glad you had a great time and we hope you return to this property and to stay with us again.
Pristine Properties Vacation Rentals Cape San Blas
4693 Cape San Blas Road
Port St. Joe FL 32456
Local: 850-227-1100
Pristine Properties Vacation Rentals Mexico Beach
1200 Hwy 98
Mexico Beach FL 32456
Local: 850-648-1100